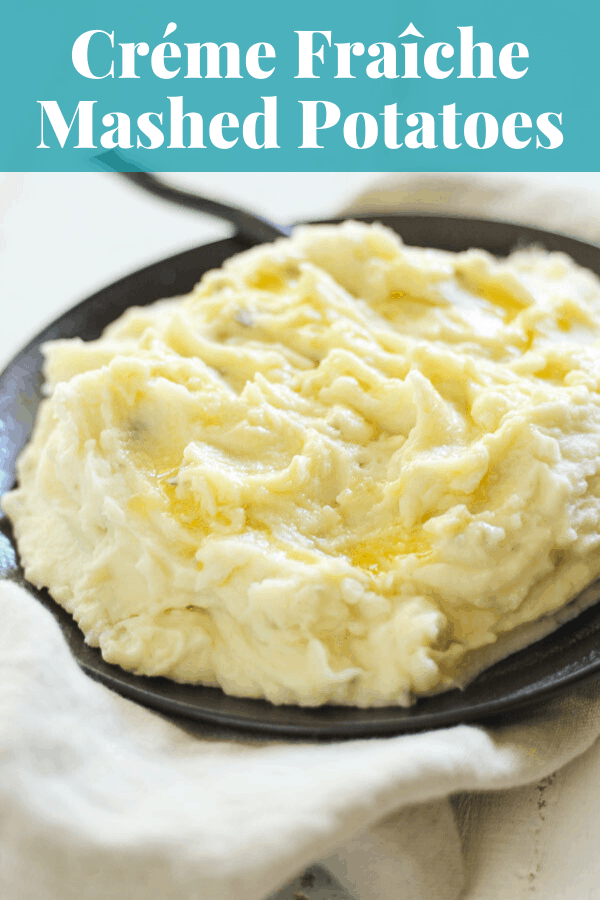 This Créme Fraiche Mashed Potatoes Recipe just might be the best mashed potatoes you've ever tried! Can't find créme fraiche at the store or have absolutely no idea what it is? Well, read on my friends because I've got an easy sub for you 🙂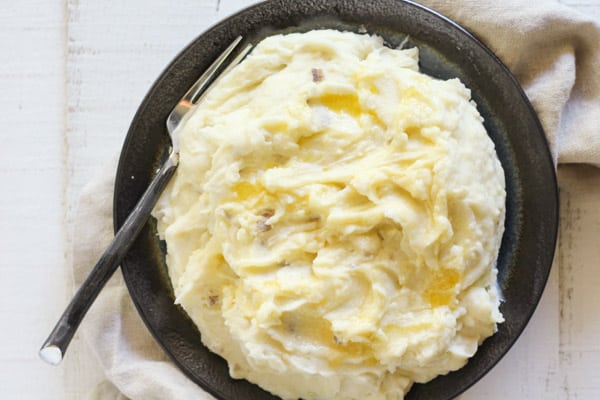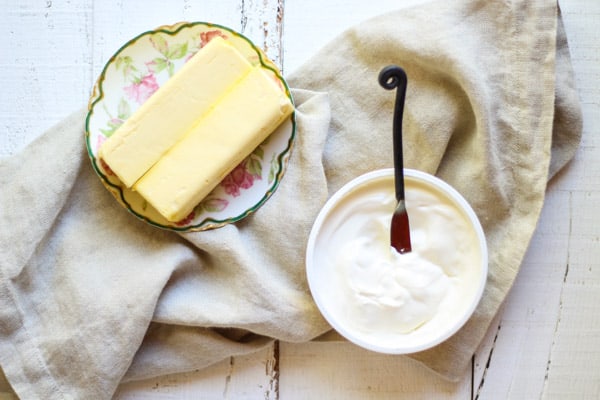 Ok let's be honest. Who doesn't LOVE soft and tender potatoes mashed with insane amounts of butter, and a little salt?
You might be thinking that you've tried mashed potatoes every way possible and there is really nothing more you can do to them to make any better….oh, but there is!
Créme fraiche is one of the most magical creamy dairy-licious products out there. It's a French-style cream cheese, so you know it's rich and delicious. It's very similar to regular cream cheese, but it has the most lovely tang that transforms sauces, and in this case, mashed potatoes. Imagine the flavor combo of cream cheese with the tang of greek yogurt….ohhhh so good. You can generally find it in the fancy cheese or dairy section of your store.
Can't find créme fraiche at the store? No worries! Just use cream cheese and add a bit of greek yogurt to give it that tang.
I prefer greek yogurt because it has less moisture so it won't make your mashed potatoes soggy.
TASTY DISHES TO SERVE WITH MASHED POTATOES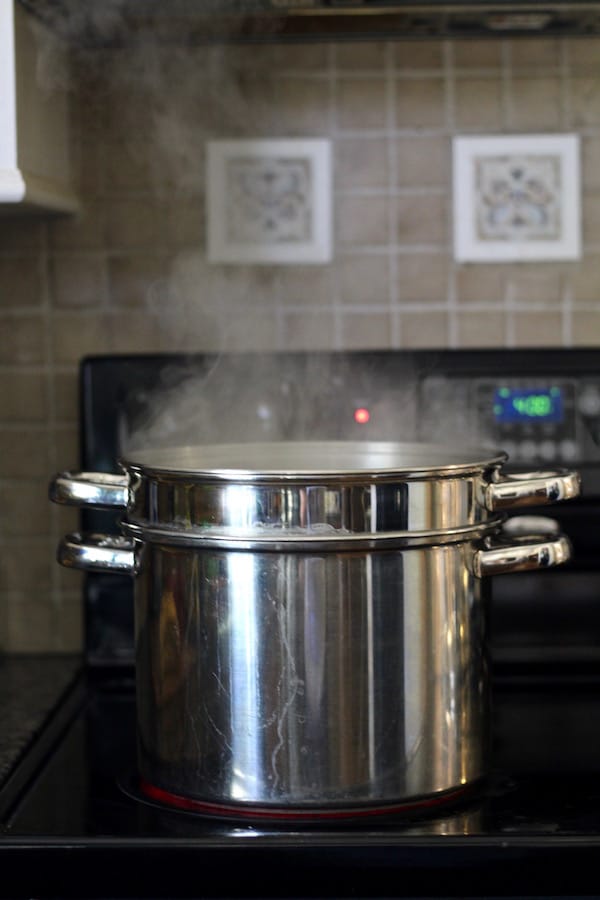 HOW TO MAKE MASHED POTATOES IN ADVANCE
Pro Tip: If you are hosting Thanskgiving or a dinner party, learn a simple trick for How to Keep Mashed Potatoes Warm for up to 4 hours!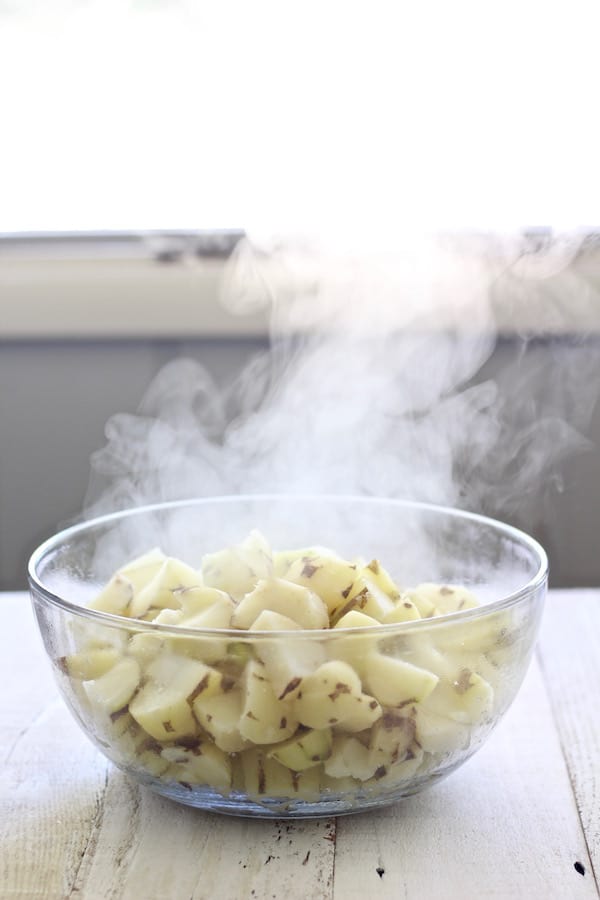 To me, nothing is better at making mashed potatoes smooth and creamy quite like a hand mixer. I don't own a potato ricer because I like a little skin in my mashed potatoes. A hand masher just doesn't do the trick. Even if you like your potatoes a little chunky, I recommend the hand mixer to really cream most of the mashed potatoes.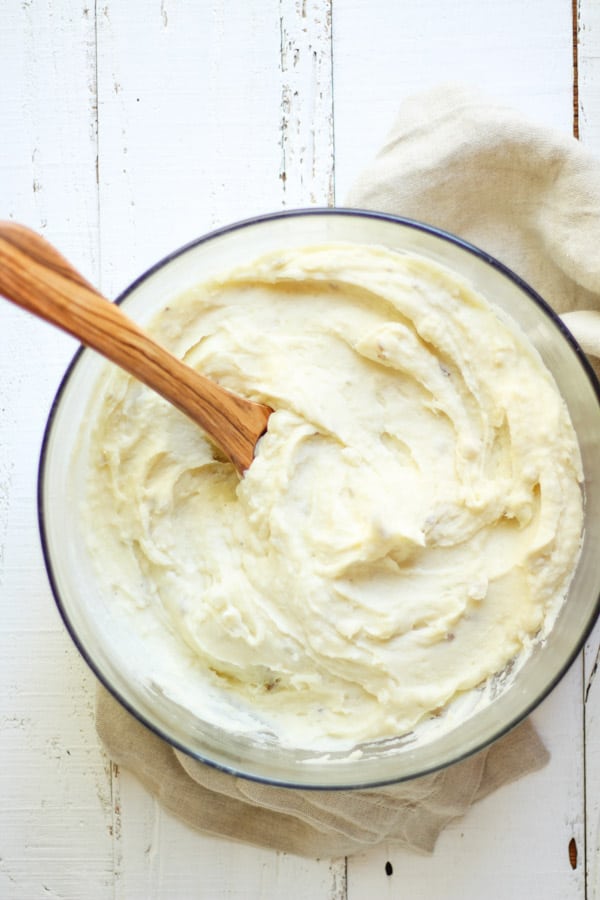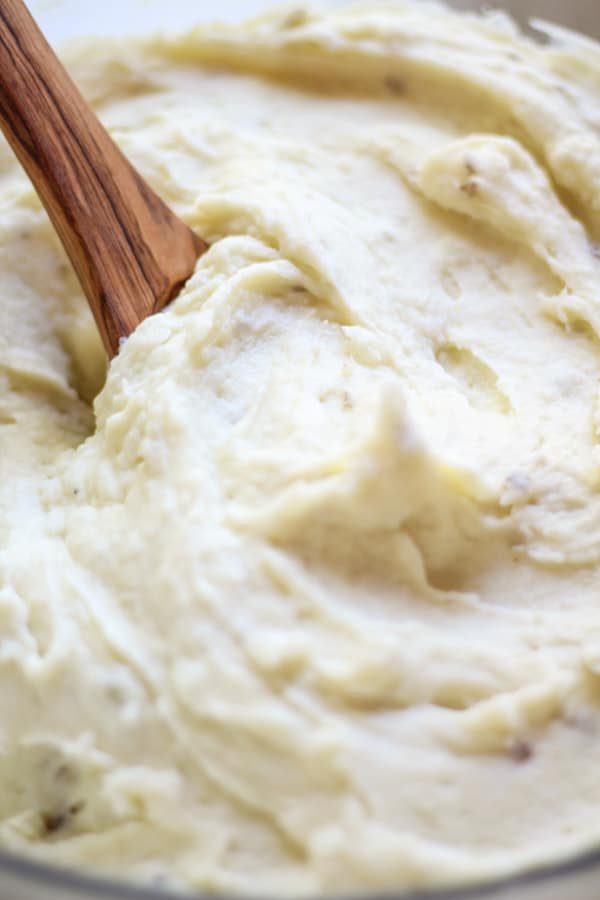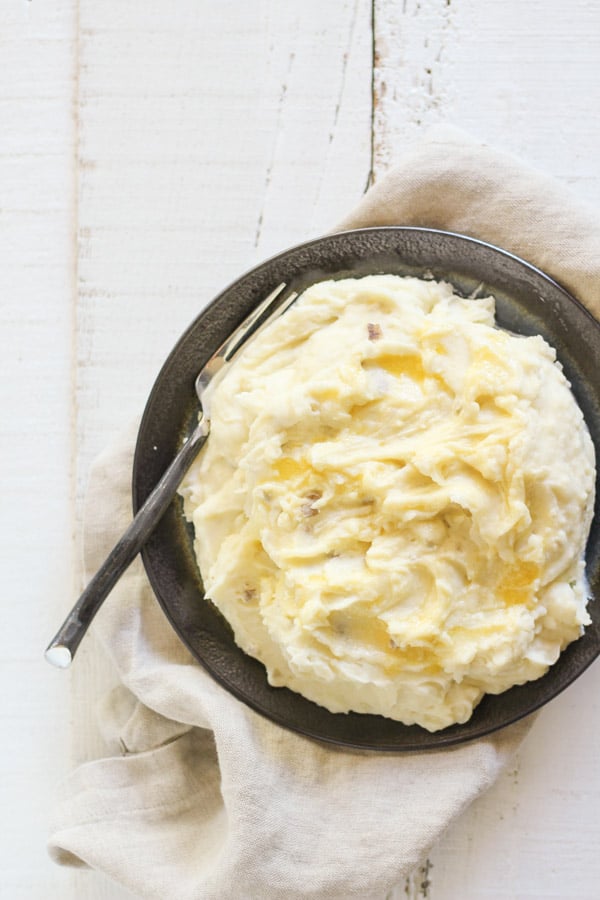 MORE CREME FRAICHE RECIPES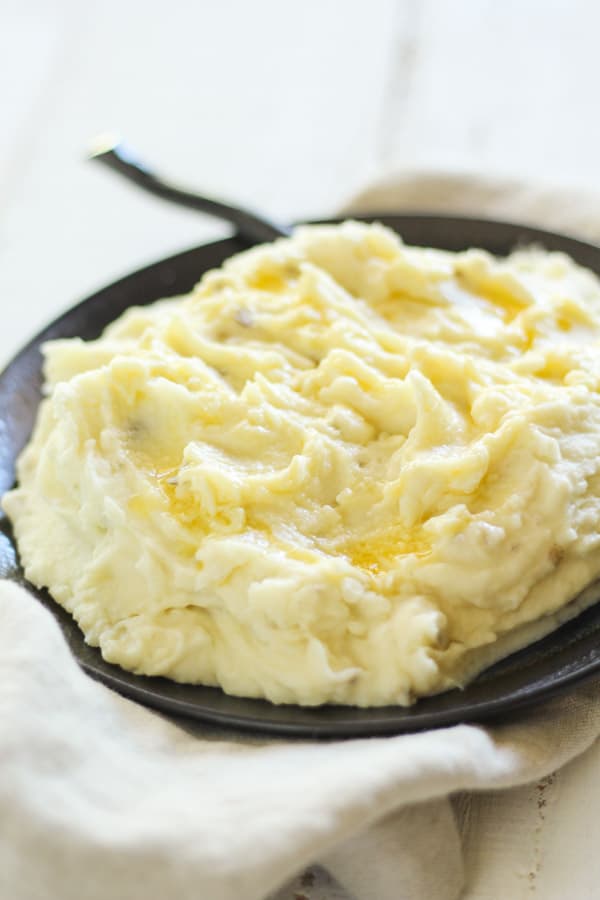 Comment below when you make these buttery, tangy, luscious mashed potatoes! It's because of YOU that Bessie Bakes is possible.
Bon Appetit Ya'll,
Leslie O.
Print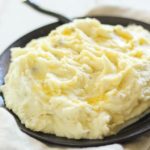 Créme Fraiche Mashed Potatoes
Adding créme fraiche to mashed potatoes transforms the already wonderful buttery side item!
Ingredients
4

large russet potatoes

6

oz

créme fraiche

see note below for an easy sub

12

Tbsp

butter

or butter to your taste

1

tsp

salt

or salt to taste

2

Tbsp

heavy cream
Instructions
Peel and dice the potatoes. Keep a bit of the skin on if you like rustic mashed potatoes.

Add the potatoes to a large pot of cold salted water. Bring to a boil, and simmer uncovered until the potatoes are fork tender. Drain the potatoes in a colander.

In a large bowl, add butter, créme fraiche, heavy cream, and salt to the potatoes and mix with a hand mixer until creamy. Adjust the salt to taste. If you like extra butter, I won't judge you 🙂
Recipe Notes
Learn an easy way to keep mashed potatoes warm.
If you can't find créme fraiche, use 5 oz. of cream cheese mixed with 1/4 cup greek yogurt.  Greek yogurt has less moisture and a more tangy flavor than regular yogurt.