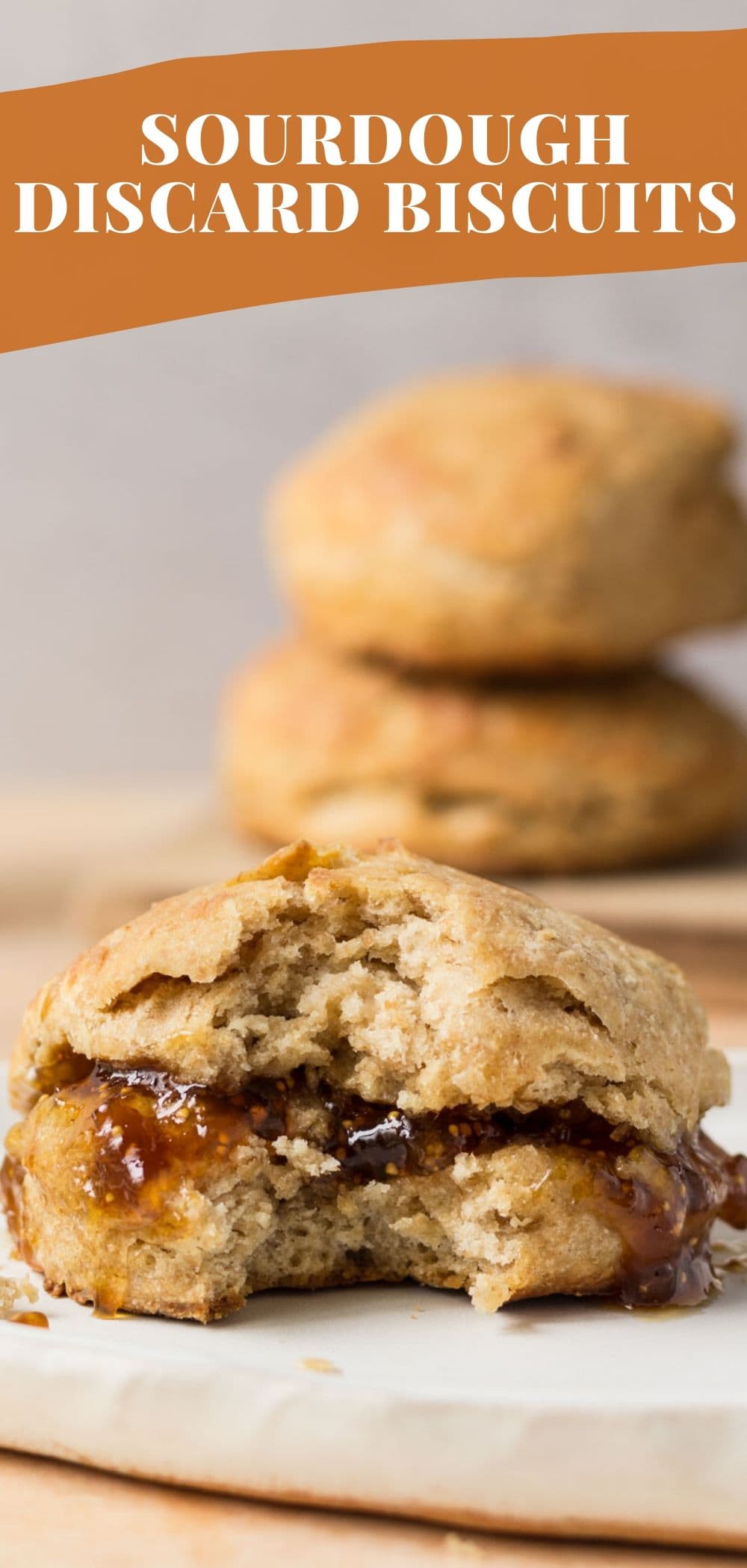 Using a sourdough discard has never been more easy or delicious with these easy Sourdough Discard Biscuits. They are flaky and buttery, and you can use spelt, whole wheat flour along with all-purpose flour to create an earthy flavor. If you can use only all-purpose flour that works too!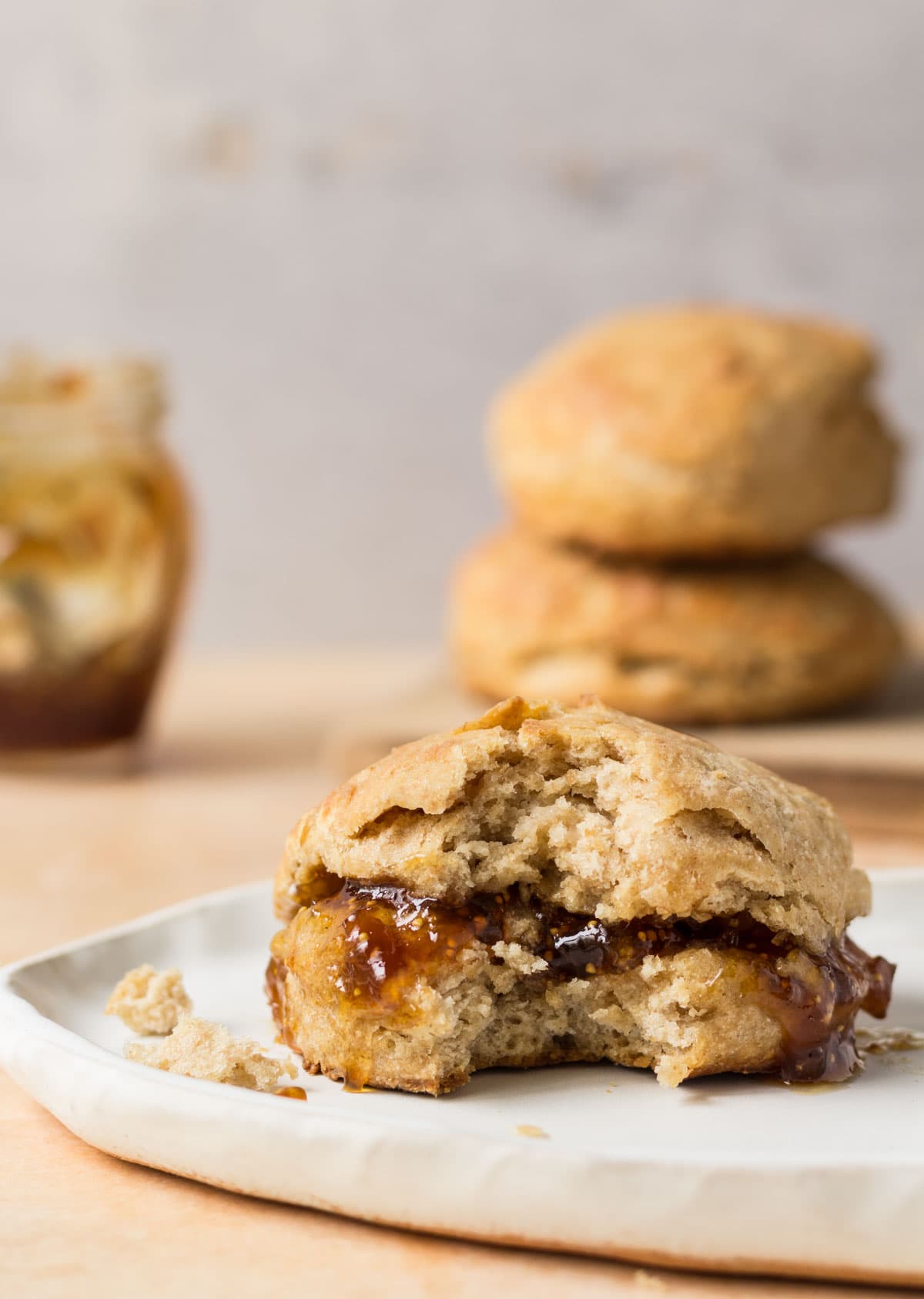 Why this recipe works
This is a delicious way to use your sourdough discard that won't be used for baking bread so you can reduce sourdough discard waste
Your starter doesn't need to be bubbly and ripe for this recipe, making it easy to use the discard from the fridge or from room temperature at different stages of your starter's ripeness
The easy biscuit mixing and folding techniques ensure a flaky tender biscuit
I use all butter for my biscuits for the best flavor
This is a one-bowl recipe and comes together in about 15 minutes or less (plus the baking time)
What type of fat do you use?
This is a question that you will get different answers to depending on who you ask. Many biscuit aficionados will proclaim that a mixture of half shortening (for flakiness) and half butter (for flavor) is the perfect balance. Some only use shortening, while others use lard exclusively.
So what do I use? Butter..that's it, and I couldn't be happier with the results!
Buttermilk Substitutions
You can take regular milk and add 1 Tbsp. apple cider vinegar to make it bubbly.
For a dairy-free buttermilk sub, simply take almond milk (or cashew milk) and add 1 Tbsp. of apple cider vinegar. Stir and let it bubble or curdle for a few minutes.
Flour Substitution
For this recipe I use spelt flour and all-purpose flour
But you can substitute whole wheat flour for spelt flour. Even of these flours adds an earthy, nutty flavor to biscuits
You can use only all-purpose flour in this recipe (I prefer unbleached flour)
Biscuit Tools
I use some cute biscuit cutters to do the job.
Pastry cutters make cutting butter into biscuit or pie dough mess-free or use can use a fork too!
These are affiliate links ↑.
How to Mix the Dough
The most important thing to consider when making a flaky and tender biscuit is how you cut the butter or fat in the dough. I've also added instructions for folding the dough three times to create flaky layers.
You simply rub the butter into flour with the tips of your fingers, or a fork or pastry cutter. Mix in the buttermilk, and the sourdough culture with the dry ingredients until everything is just combined so as not to overwork the dough.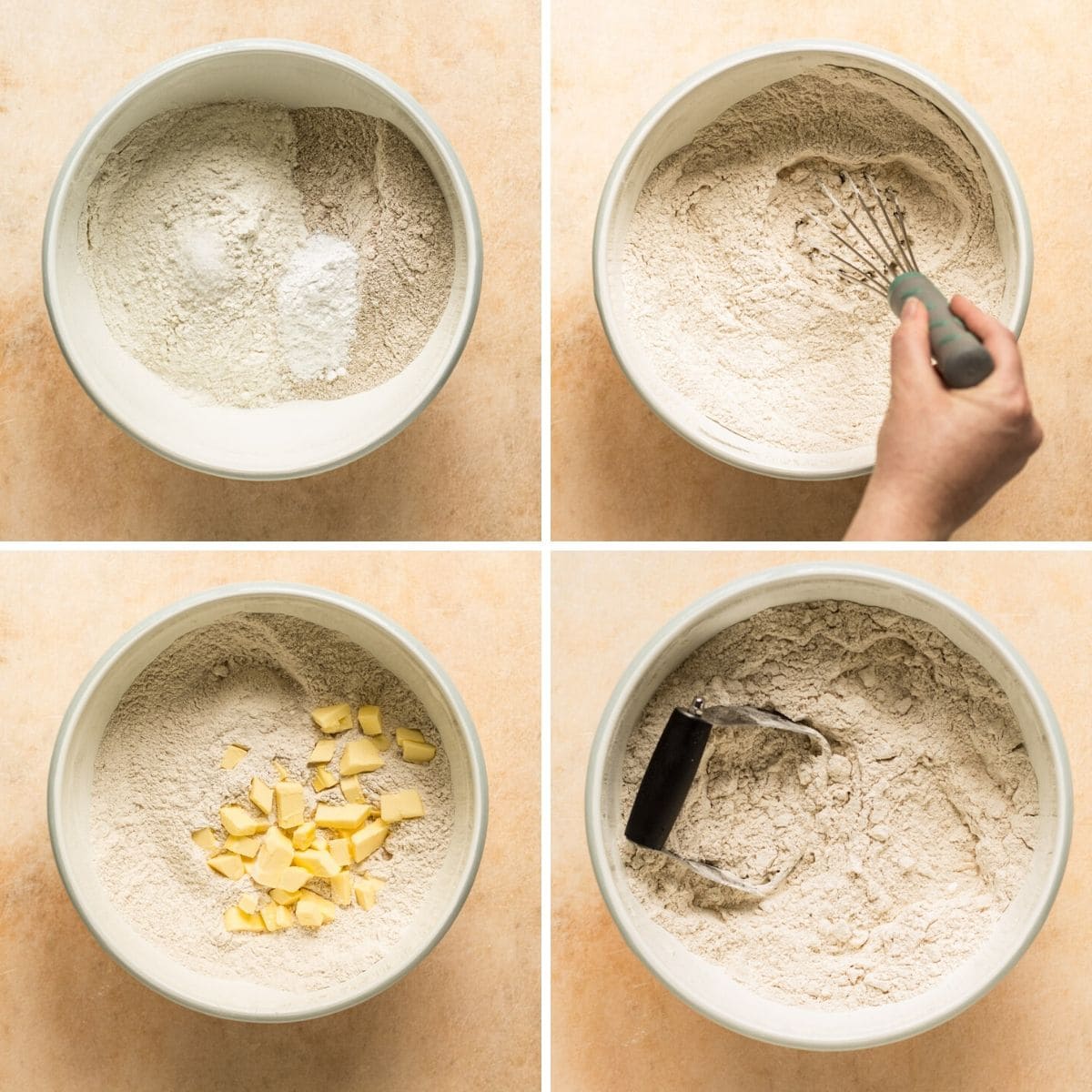 Below is what it looks like after gently mixing the buttermilk and sourdough culture in with the dry ingredients.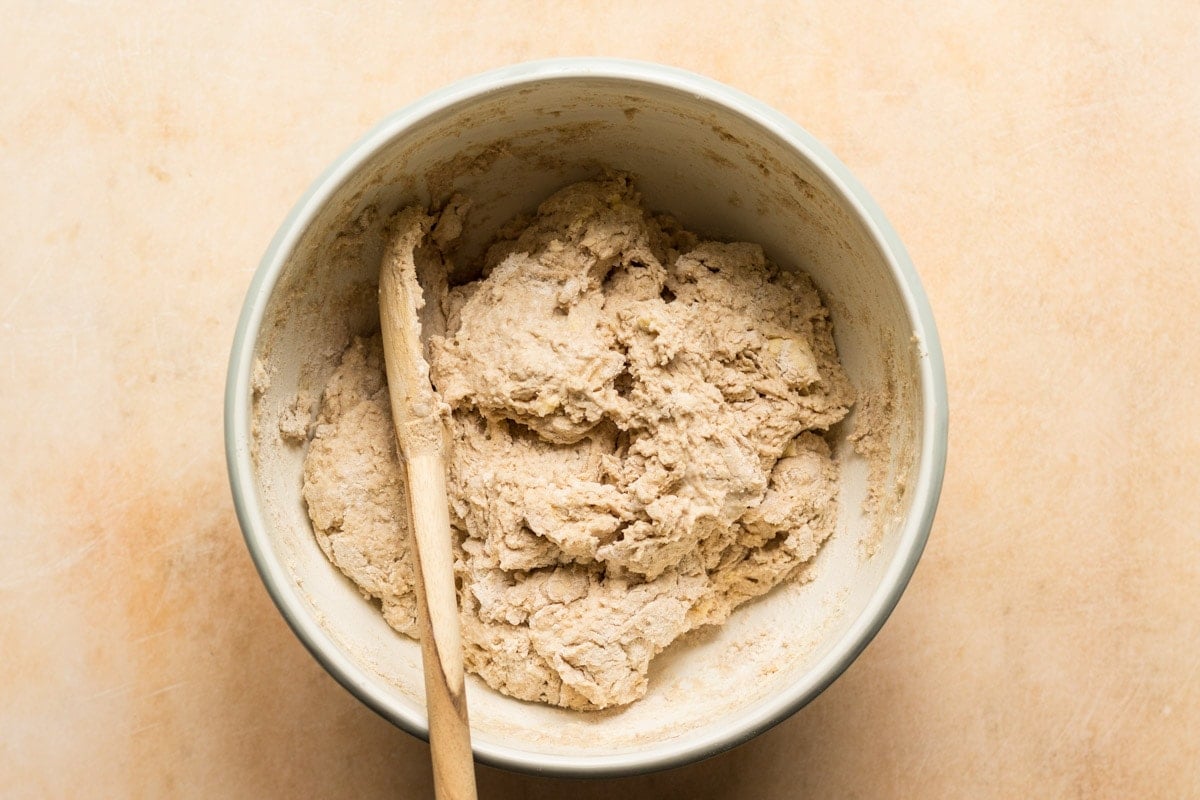 Next you dump the dough onto the counter and pat with your hands, then fold it onto itself three times to create flaky layers.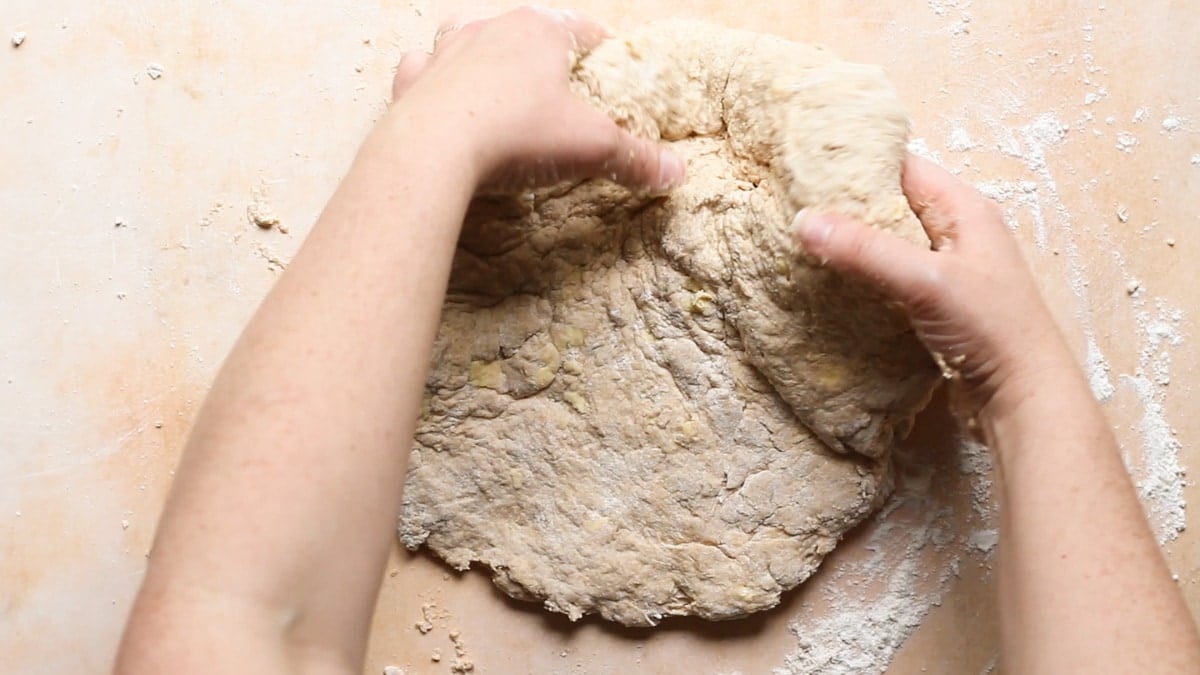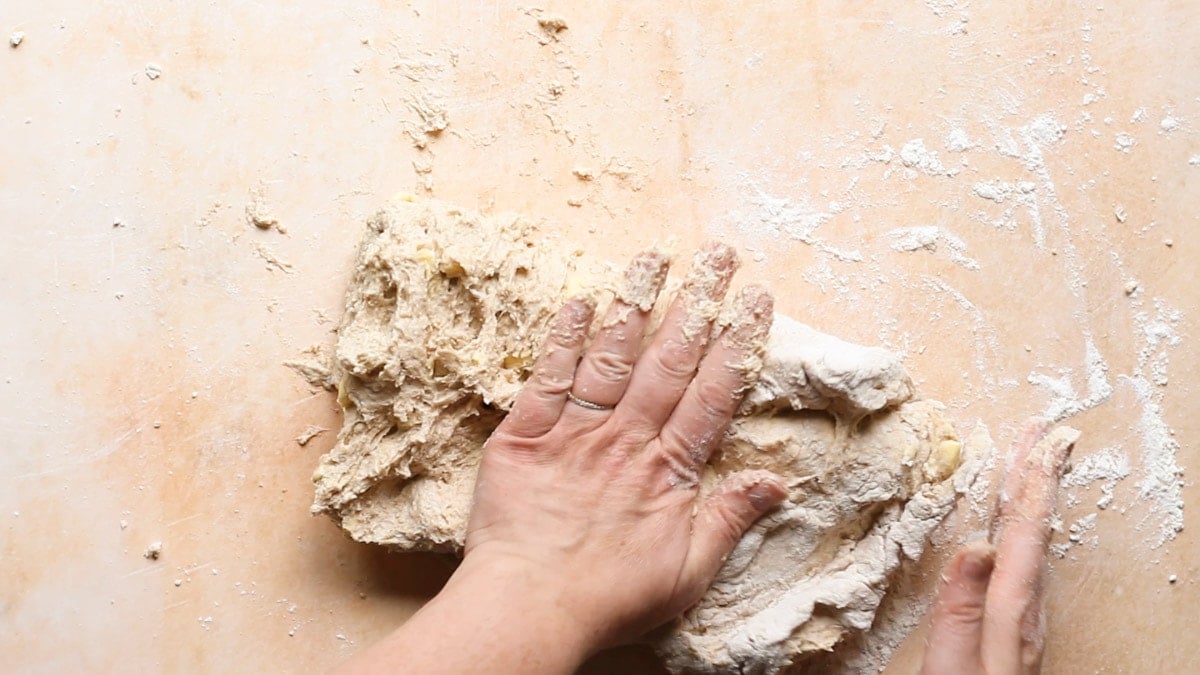 Now use a biscuit cutter or a glass dusted with flour. If you want to reduce excess dough waste you can also cut the biscuits with a knife into equal squares.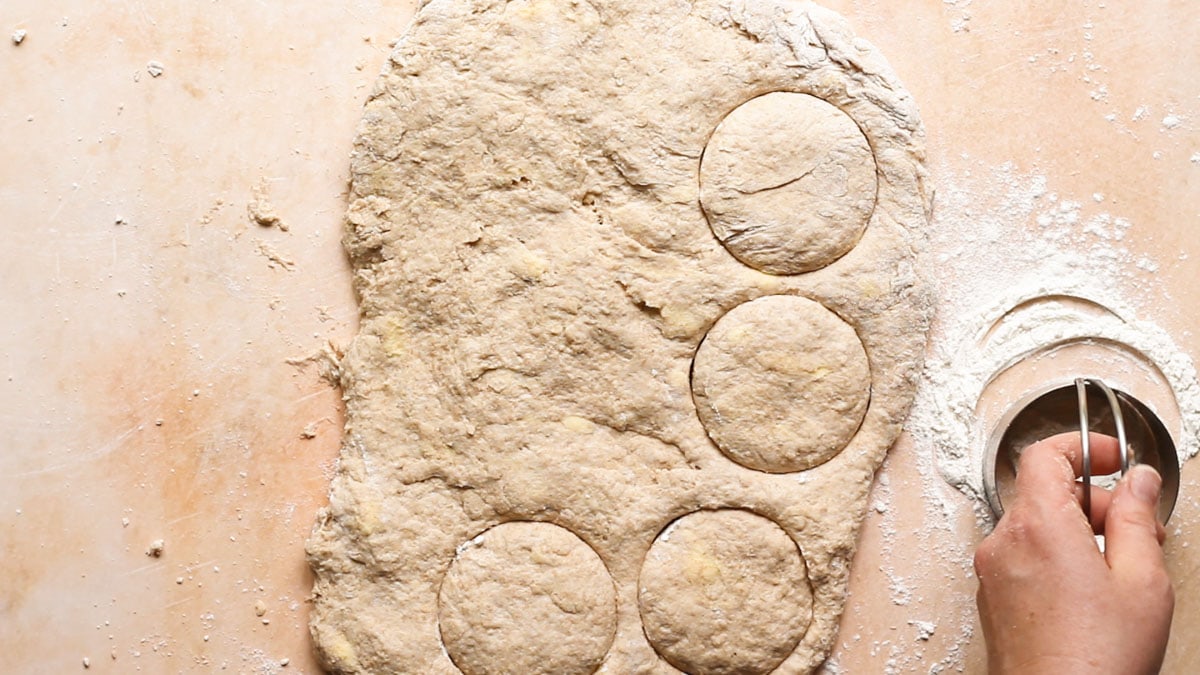 They bake pretty quickly in a hot oven!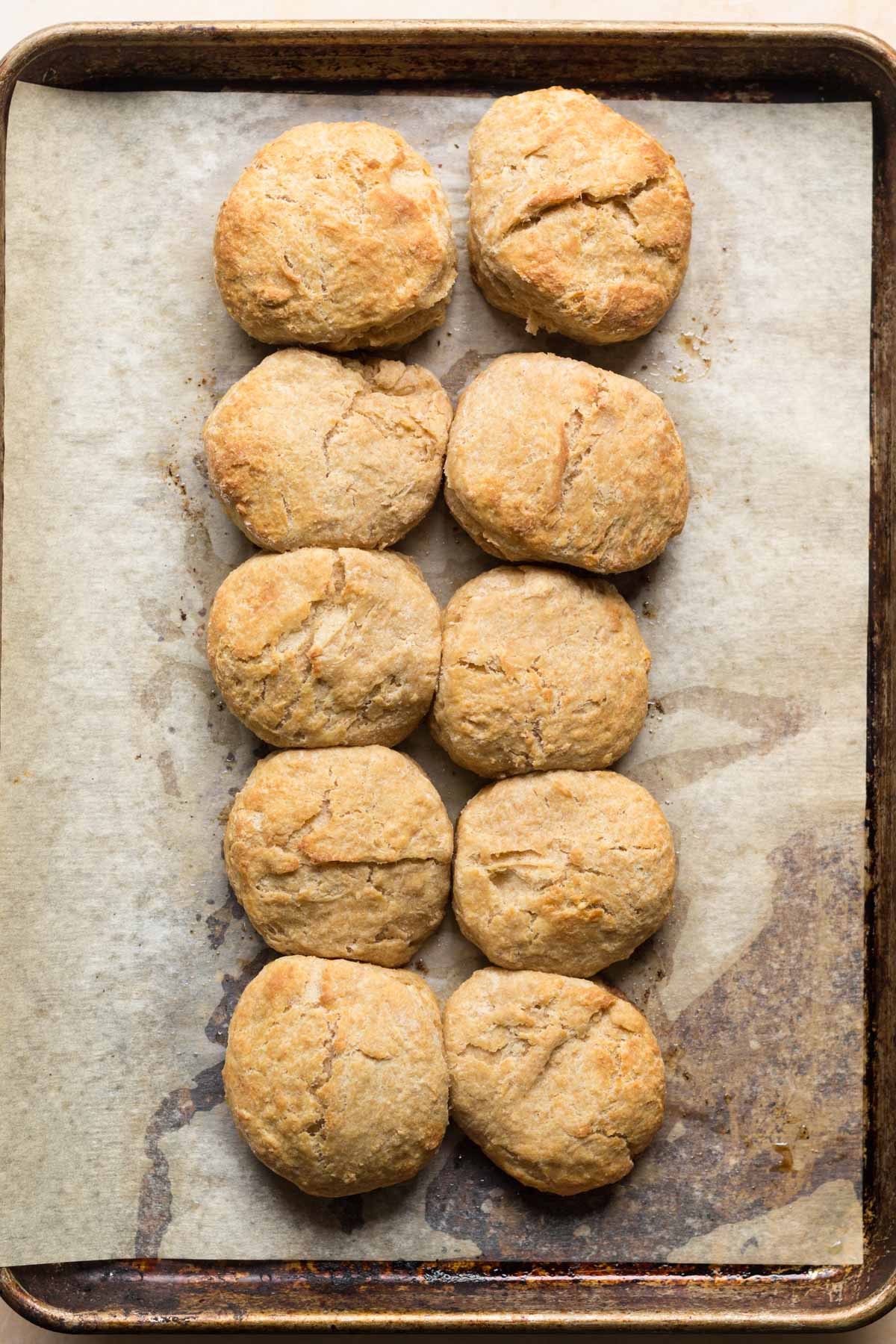 Sourdough and Biscuit Recipes
The Lazy Way to Feed a Sourdough Starter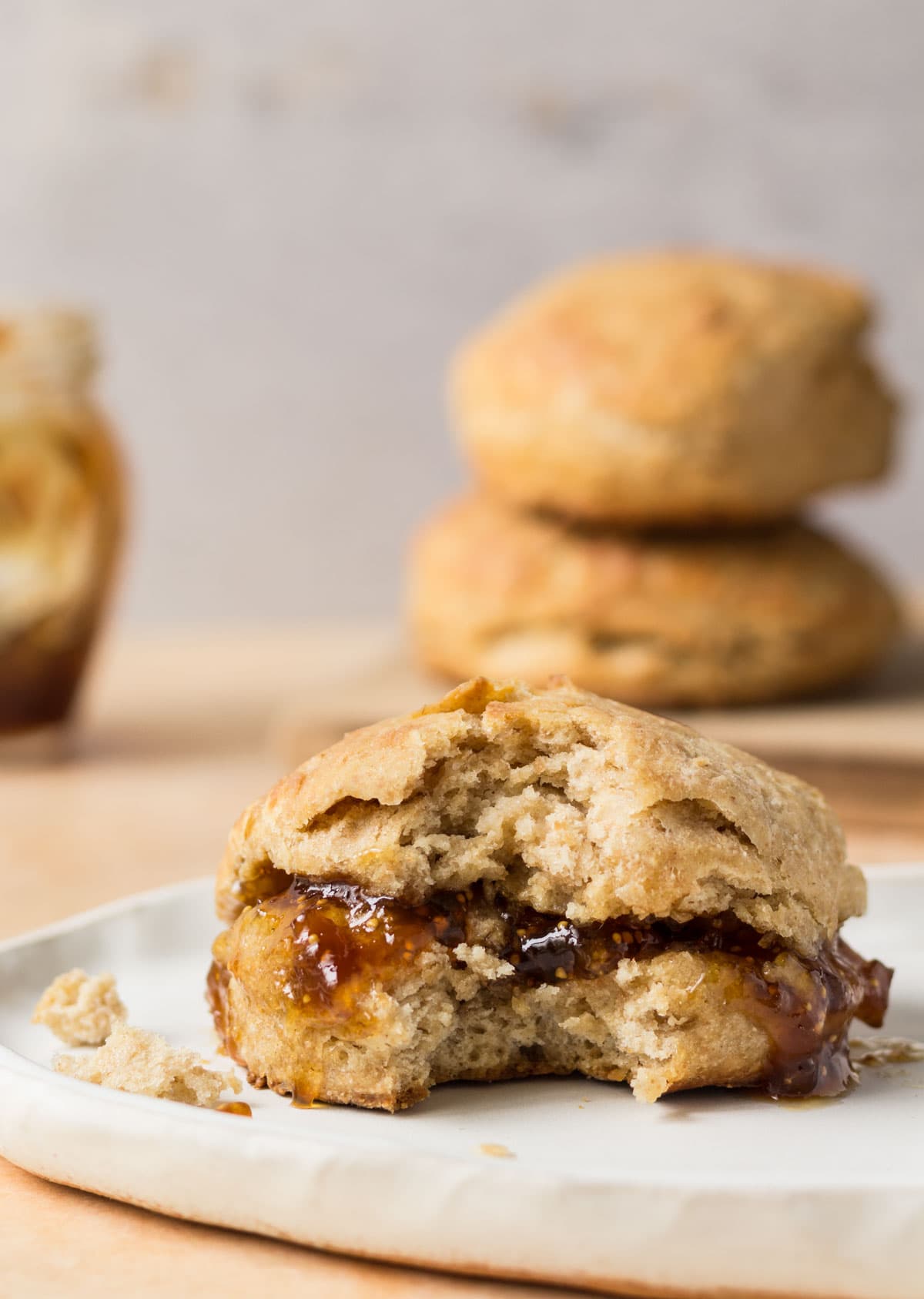 Oh, just look at those tender biscuits! That fig jam was just the perfect sweet topping to counterbalance the earthy aroma and flavor.
Bon Appétit Ya'll,
Leslie O.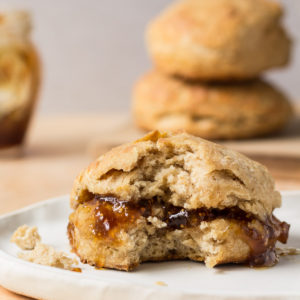 Sourdough Spelt Biscuits
Put your sourdough discard to delicious use by making flaky sourdough discard biscuits!
Print
Pin
Rate
Ingredients
2 ½

cups

Spelt Flour or whole wheat flour

385 grams

2 ½

cups

All purpose flour

385 grams

2

Tbsp

Baking powder

35 grams

1

tsp

Salt

6 grams

8

Tbsp

Butter

112 grams

1/2

cup

Sourdough starter/culture, see note

117 grams

2 ½

cups

Buttermilk, plus more for brushing

575 grams, see recipe notes for substitutions
Instructions
Preheat the oven to 450 degrees.

Cut the cold butter or cut into small cubes and place in the freezer while you measure the other ingredients.

In a large bowl, mix the flours, salt, and baking powder together.

Cut the butter into the dry ingredients by using the tips of your fingers to smear them together or use a pastry cutter or fork. The mixture should look crumbly.

Add the buttermilk and sourdough culture together.  Add to the dry ingredients and mix with a spoon (you might need to use your hands too) until the ingredients just come together.  Stop mixing after this so you don't over-develop the gluten.  The mixture should be messy and not a smooth ball of dough.

Remove the dough from the bowl and lay on a floured surface.  Pat it out with your hands in a circle.  Fold the dough onto itself three times to create flaky layers (watch the video easy for instruction).

Flour a biscuit cutter well and cut into biscuits. You can also cut them into squares with a knife so that there isn't any extra dough waste.

Place on a parchment-lined sheet pan and brush the tops with buttermilk or melted butter.  Bake for 14-17 minutes or until the biscuits are set and have a bit of color on top.  It's better to under bake them and check one for doneness.  Biscuits become bricks if over-baked!!
Notes
For the sourdough starter:
If you feed your starter everyday, then you want to use the starter that you discard  during a feeding for this recipe.  You don't have to worry about it being really bubbly because we aren't concerned with creating a gluten structure.
For a buttermilk sub:
If you don't have buttermilk, measure regular milk and add 1 Tbsp apple cider vinegar and let curdle or bubble for a few minutes.
For a dairy-free buttermilk, take almond milk (for the best flavor) and add 1 Tbsp. apple cider vinegar and let bubble or curdle for a few minutes.