A couple of months ago I had the pleasure of guest posting on a wonderful blog called The Fit Blog. It's run by a husband and wife team with an emphasis on fitness and healthy, diabetes-friendly recipes. I've created some super tasty recipes for them and am now sharing them with you! These low carb chicken and cauliflower lettuce wraps scream summer. The chicken and cauliflower stir fry is already packed with loads of flavor and lots of fresh ingredients, but I decided that wasn't enough. So I topped the lettuce wraps with a runny FRIED EGG ya'll!
I'm telling you, stir fried chicken and cauliflower is a beautiful thing. It might not sound like the most exciting combination of flavors, but once you add the soy sauce, fresh ginger and garlic, crunchy and sweet bell peppers, and sesame oil, you will know why I went bonkers over these healthy wraps. Don't forget about that runny fried egg to add a luscious sauce over all that goodness!
Make this recipe for dinner, and pack the leftovers for lunch the next day. It tastes AMAZING cold, but just remember to separate the lettuce so it doesn't get soggy.
If you are wanting to stay fit or get into shape, these lettuce wraps need to be on your menu ASAP. Resist the urge to order overly greasy and way too salty take-out and make these chicken and cauliflower lettuce wraps instead. Your body (and tastes buds!) will thank you.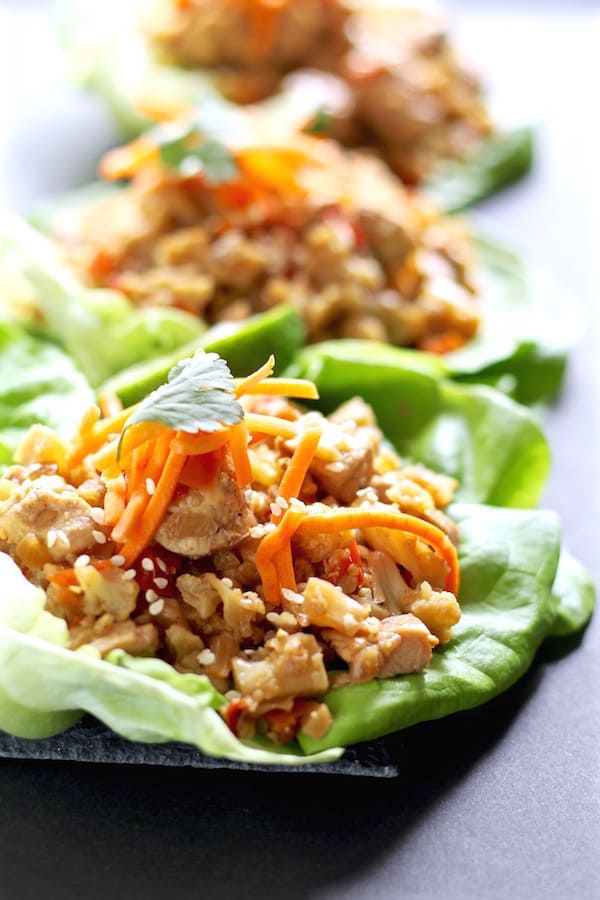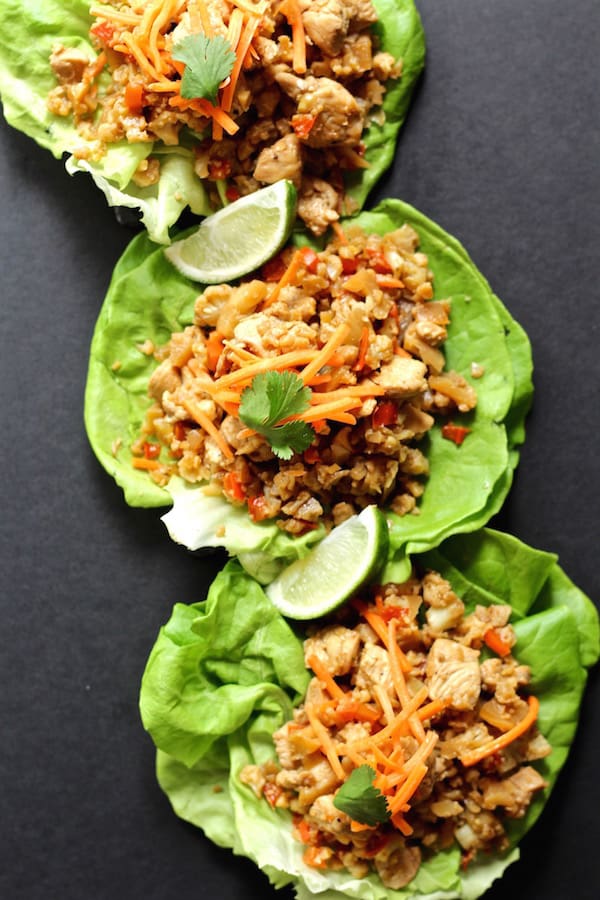 For the fried eggs, I used these cute little egg rings to make them perfectly round. You can also fry hamburgers in these molds as well, and I even use them as handy dandy biscuit cutters for when I make my Rosemary Crispy Chicken Biscuit Sandwiches!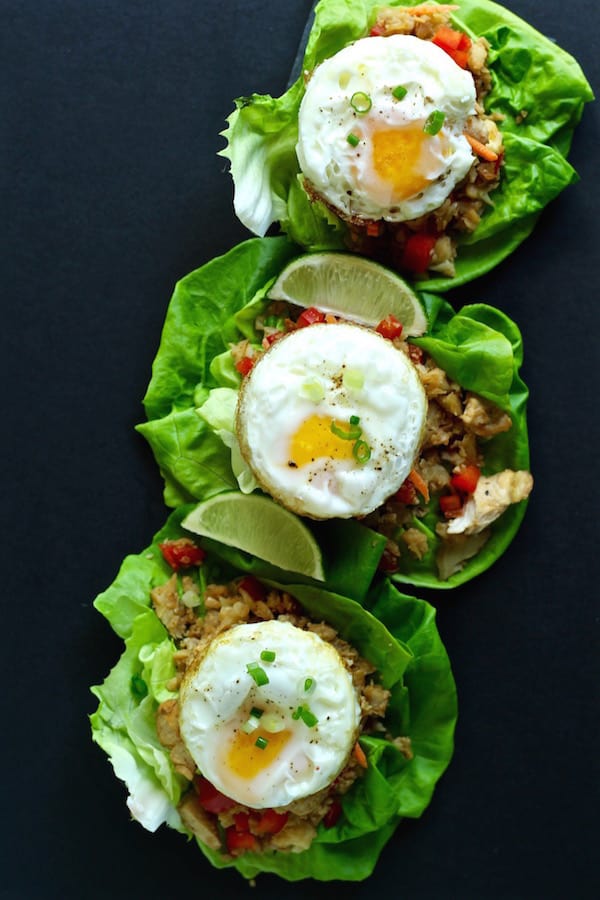 The lettuce wraps are so filling and satisfying, especially with the fried eggs on top, that two lettuce wraps per person is the perfect serving.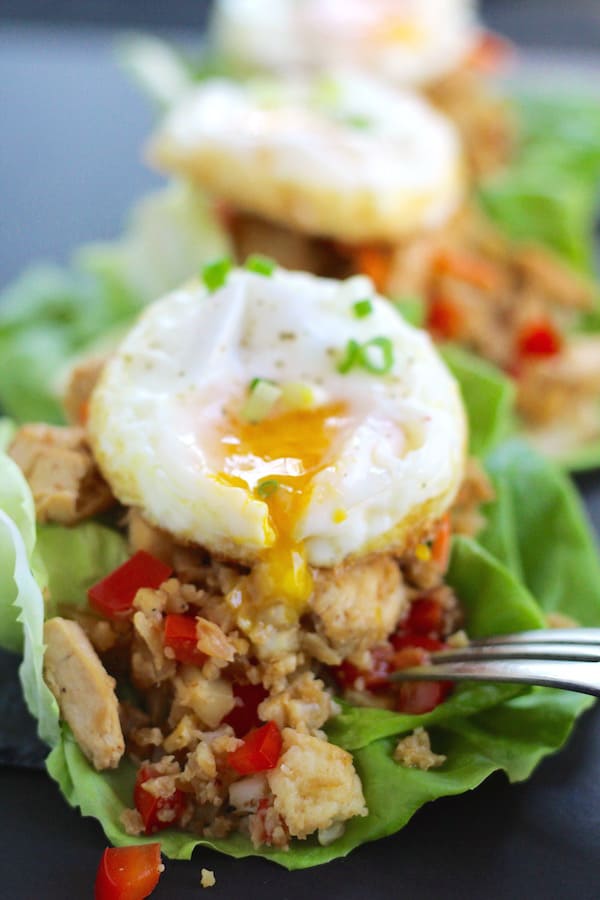 To get your hands on this unbelievably delicious recipe, head on over to this post on thefitblog.com!