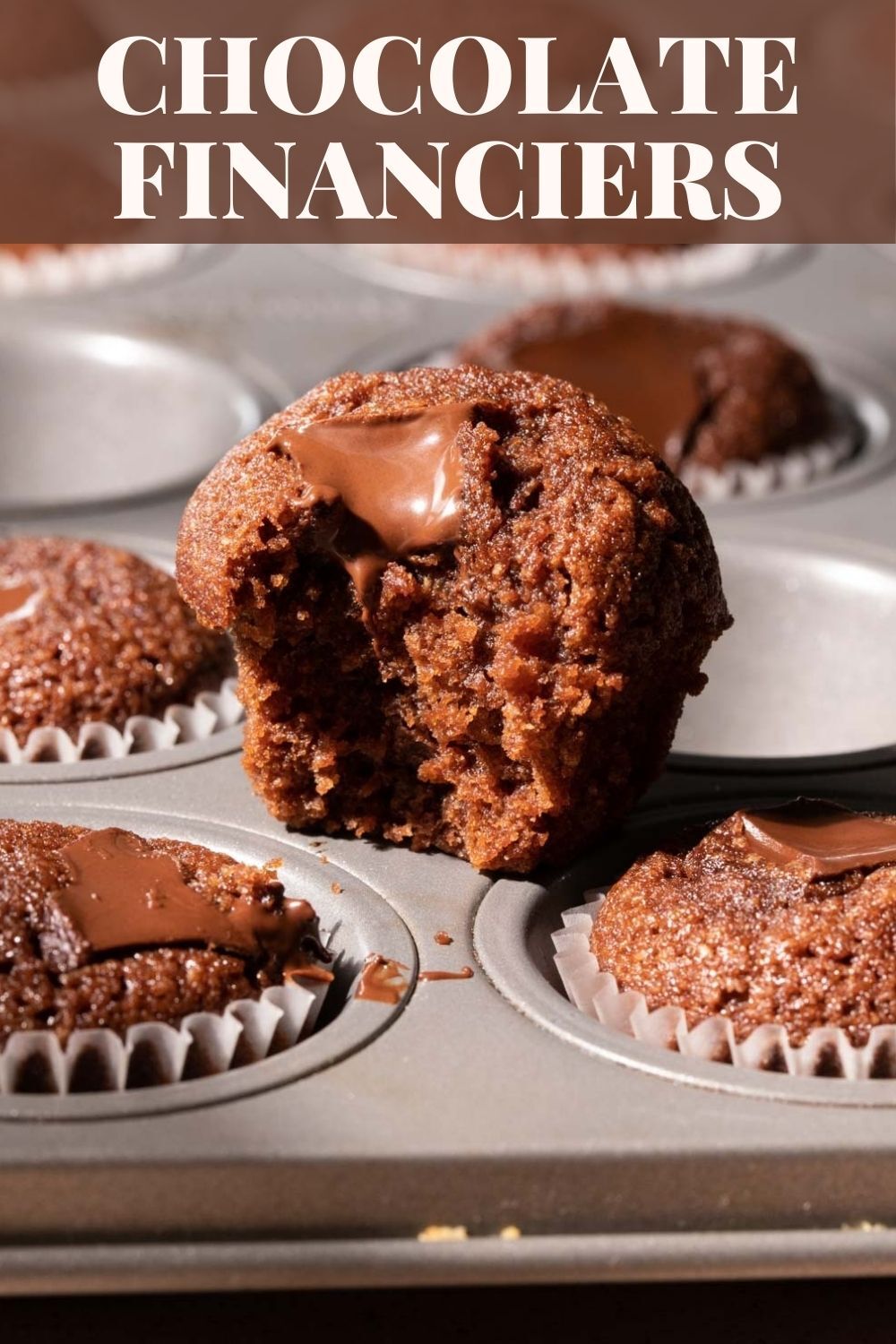 Chocolate Financiers are decadent mini French chocolate cakes made with almond flour and browned butter. Browning the butter adds an incredible aroma and flavor to these delectable mini chocolate cakes!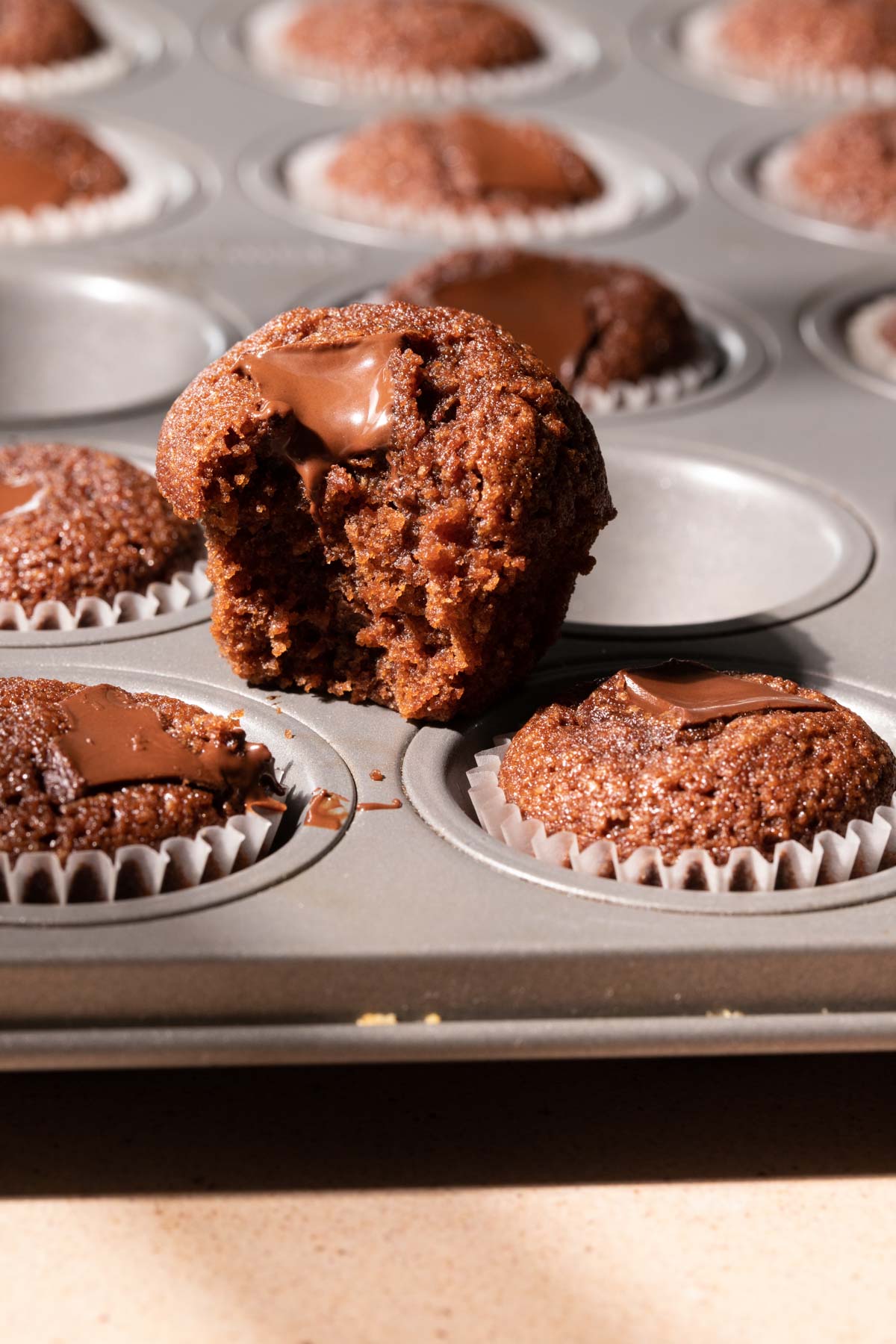 What makes these mini cakes so special?
The recipe is composed of almond flour, powdered sugar, and a good amount of egg whites which makes the cake pillow-y and spongy
You can use store-bought egg whites so you don't have to separate so many eggs by hand
Once the browned butter is ready in a saute pan, the rest of the batter is mixed in one bowl, which makes them super easy to make!
The browned butter and chocolate aroma and flavor makes you roll your eyes in the back of your head with just one bite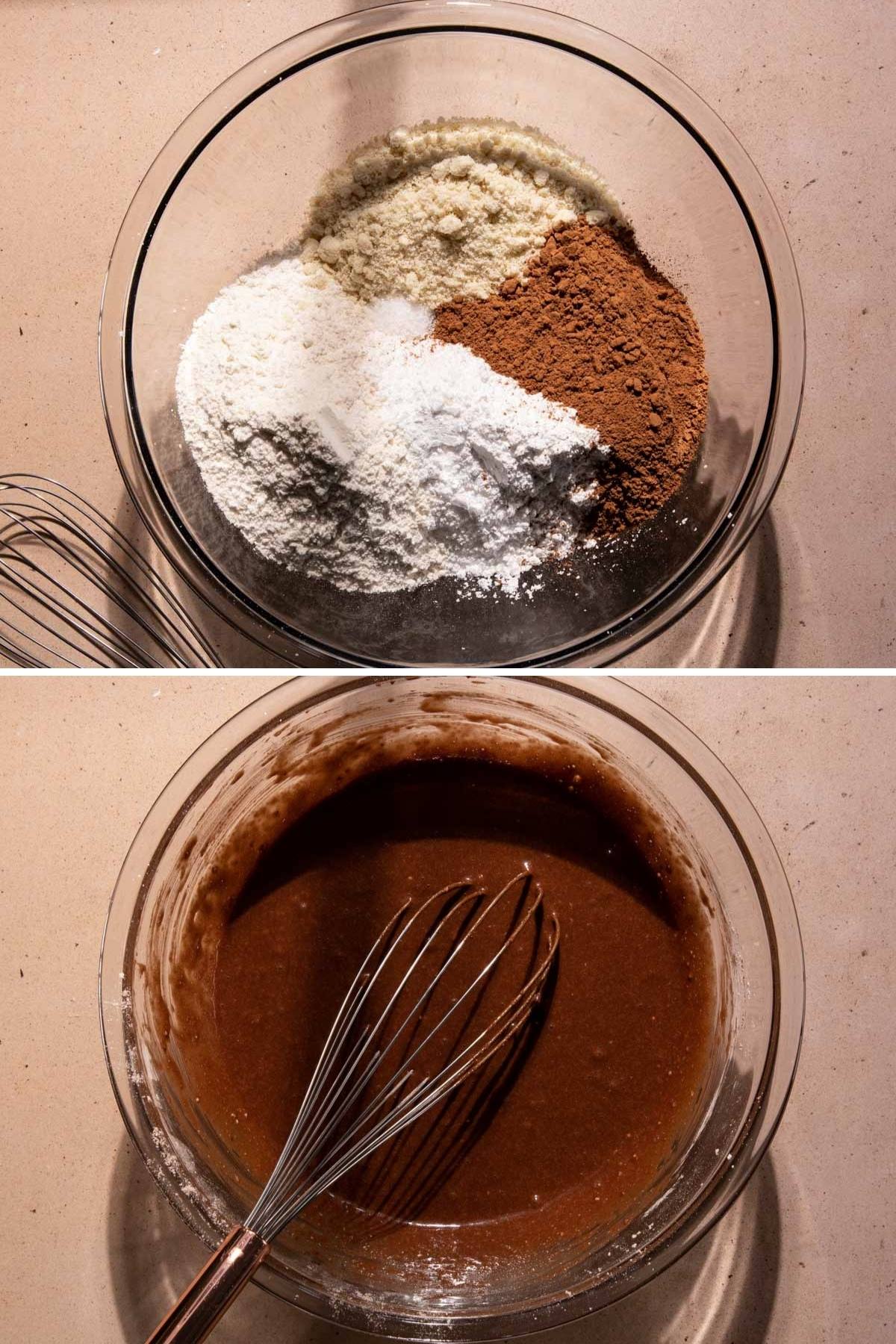 Browning the butter takes 10-15 minutes in a saute pan over medium heat. You want to melt and brown the butter slowly so that it doesn't burn. As soon as the color is a golden brown and it has a subtle nutty aroma. remove from the heat.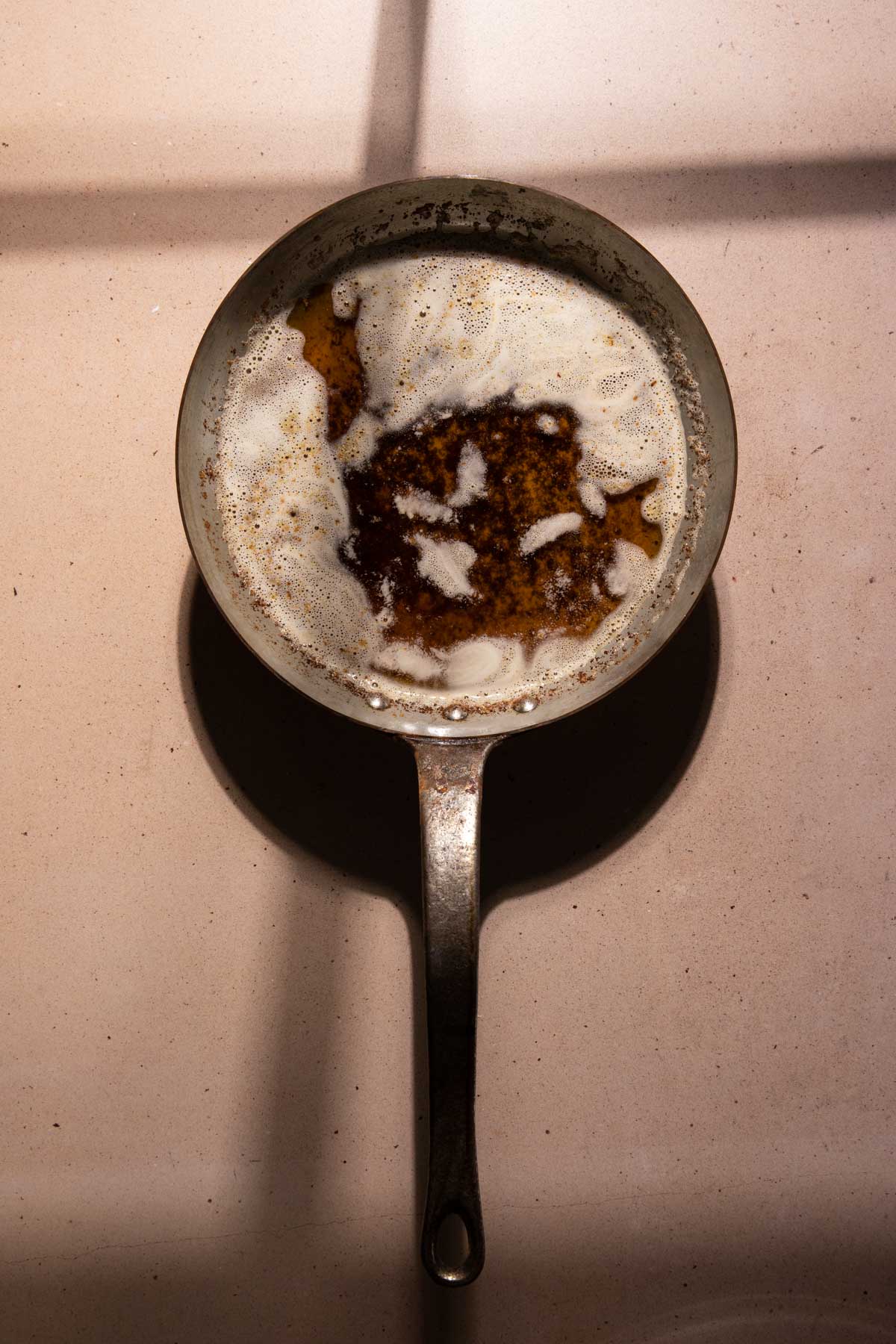 Oooooh just look at that chocolate. Cue Kenny G's sexiest clarinet tune…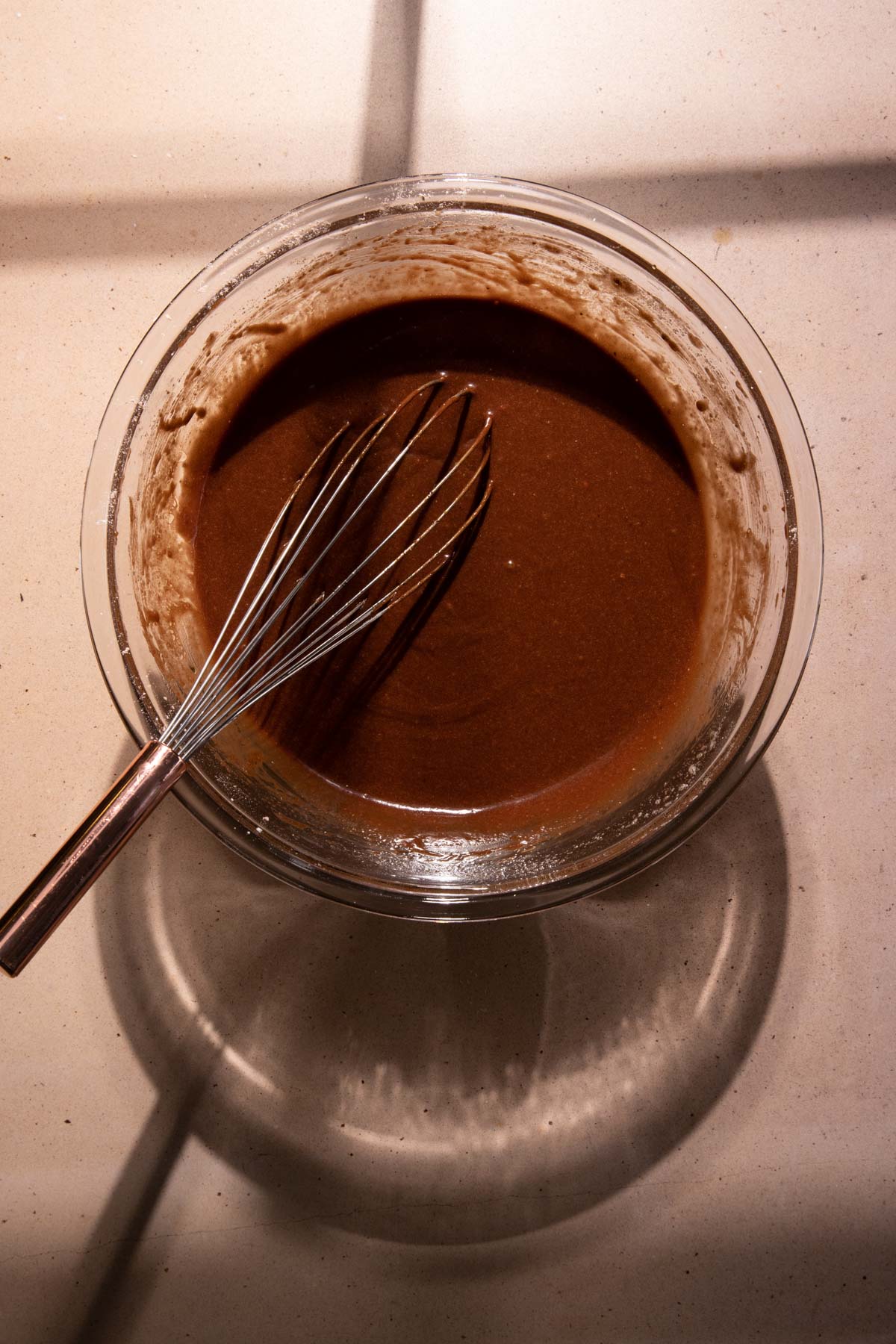 TOOLS FOR BAKING MINI CUPCAKES
48-Cup Mini Cupcake Pan: If your going to make mini cupcakes, you're probably making them for a party. You might as well get a 48-cup pan since it easily fits on one oven rack! But you can definitely use a standard 24-cup mini cupcake pan too.
Small Cookie (or ice cream) Scoop: A small scoop makes it effortless to scoop equal portions into mini cupcake pans. For minis, you need a small scoop, for regular cupcakes, you'll need a larger scoop.
Mini Cupcake Liners: These will obviously keep the cakes from sticking to the sides of the pan.
Can I make these in advance?
Yes! Simply place the cakes in a tightly sealed container and place in the freezer for up to two weeks. Cakes freeze beautifully, but they tend to dry out in the fridge if they aren't covered in frosting completely. So I would avoid placing these in the fridge.
Place the cakes at room temperature to thaw.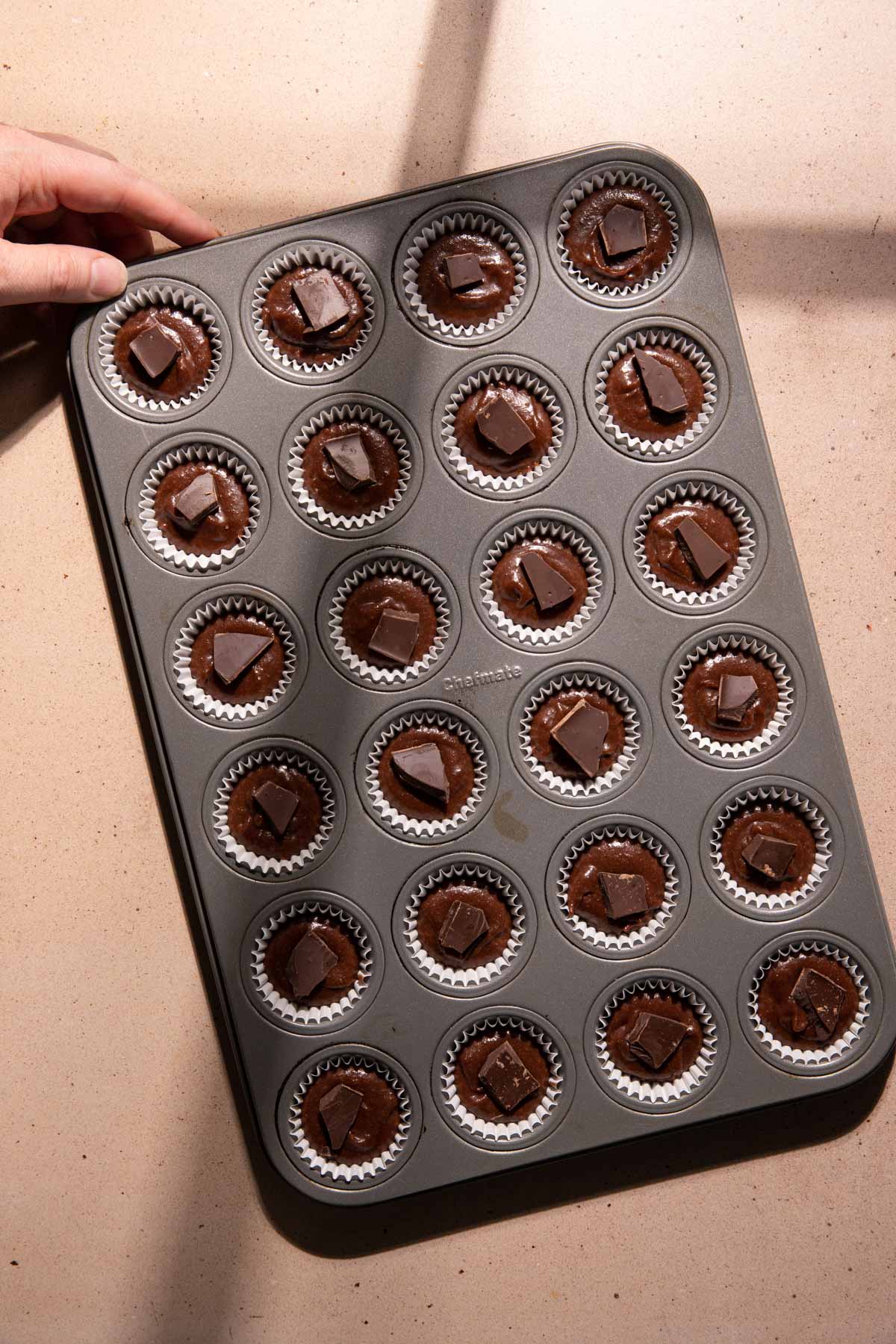 Top each cupcake with a small piece of semi-sweet or dark chocolate. I used a chocolate bar and just cut up small pieces.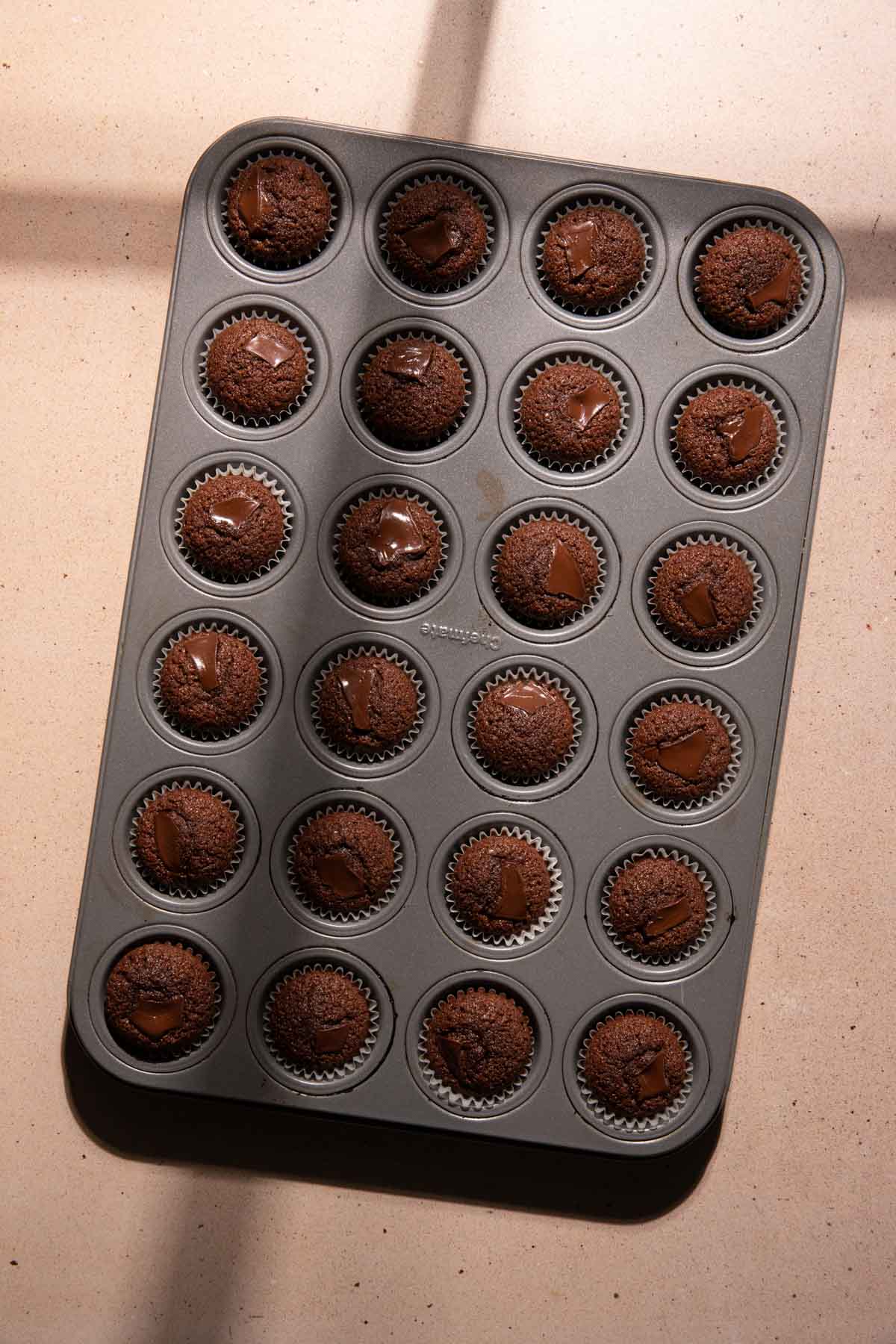 Bake for 7-9 minutes at 375 degrees. The smell in your kitchen will be intoxicating!
More chocolate goodness recipe on Bessie Bakes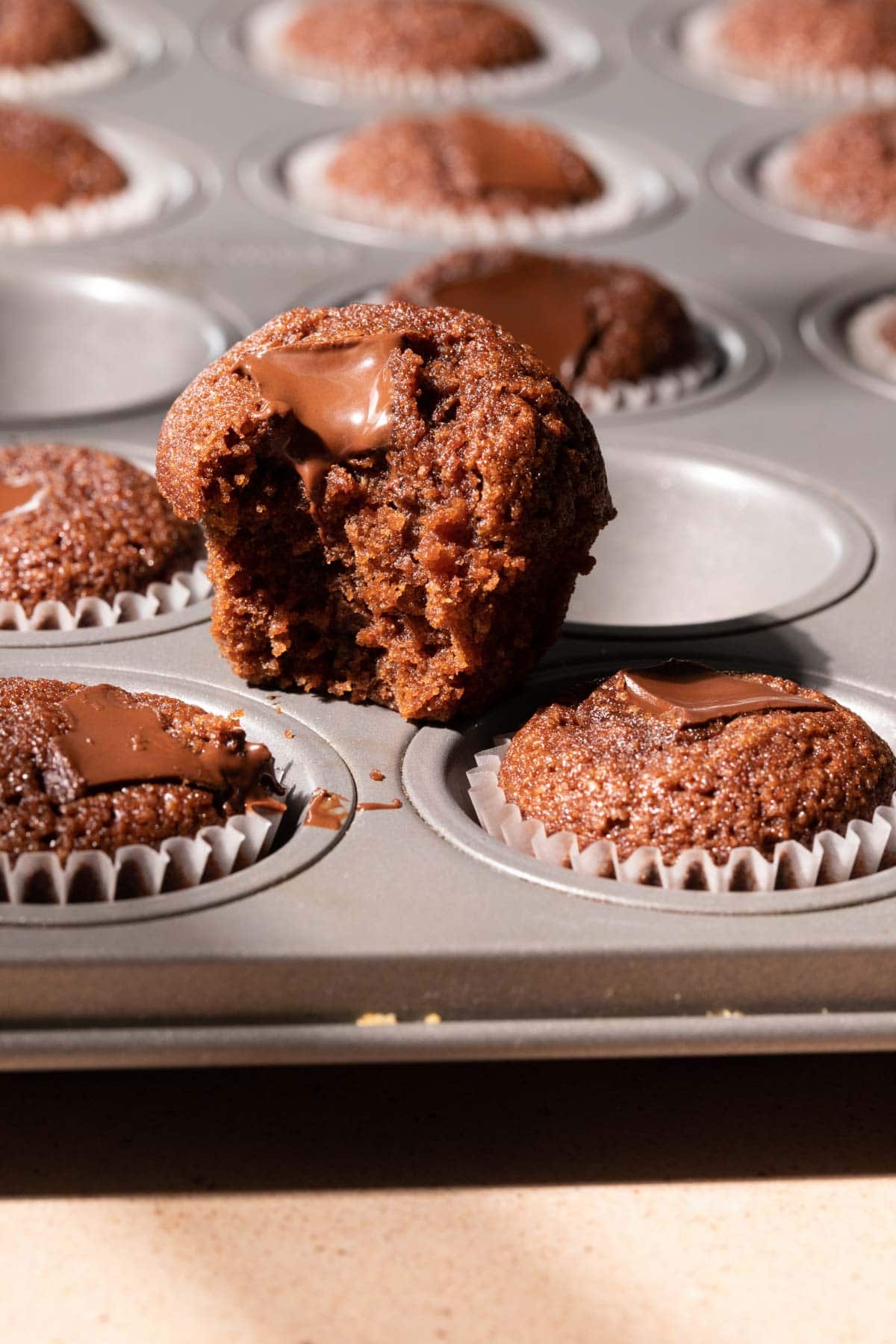 Bon Appétit Ya'll,
Leslie O.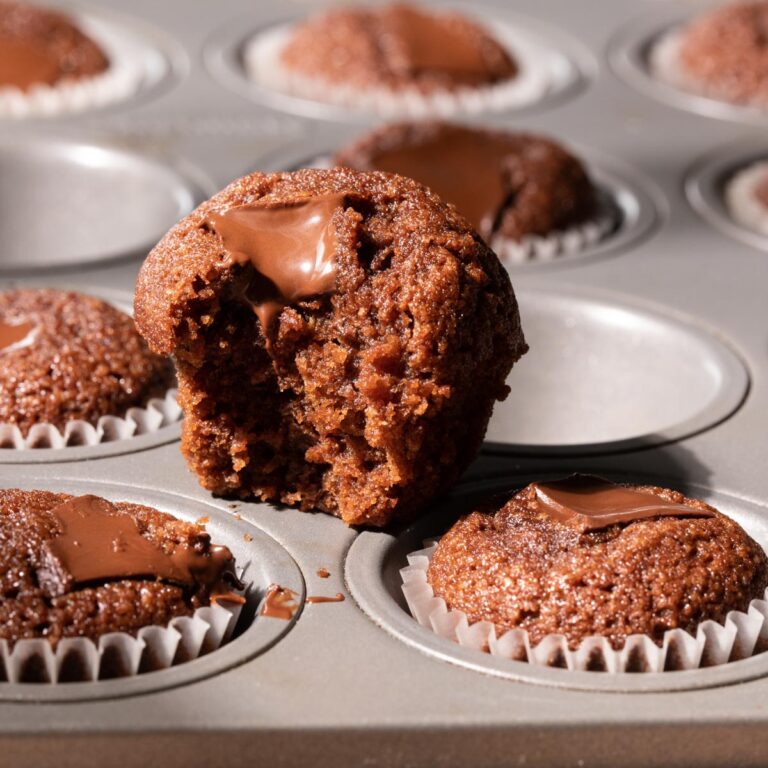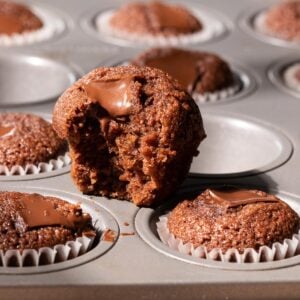 Chocolate Financiers | Chocolate Browned Butter Cakes
This spongy, gooey, lighter-than-air mini cupcakes are the perfect rich chocolate bites. No buttercream needed!
Print
Pin
Rate
Ingredients
2 sticks plus

7 Tbsp

butter

312 grams

1 1/4

cups

almond flour

NOT almond meal because it contains the skins, 125 grams

3 1/2

cups

powdered sugar

375 grams

1/2

cup

cocoa powder

45 grams

1/2

cup

plus 1 Tbsp. all purpose gluten free flour or all-purpose flour

90 grams

1/2

tsp

salt

9

egg whites (you can purchase egg whites in a carton if you like)

312 grams

1

Tbsp

applesauce

33 grams

1 half

chopped chocolate bar for topping cakes

about 2 oz of chopped chocolate
Instructions
This recipe makes 48 mini cupcakes. By all means cut this recipe in half if you wish. But for a party, you might want to make the whole batch!

Preheat the oven to 375 degrees.

Heat the butter in a large skillet over medium heat (do NOT crank up the heat, the butter will splatter). Let the butter cook for about 10-15 minutes until it turns a golden brown color and smells nutty. Keep checking on the butter to ensure it doesn't burn. Take it off the heat to cool for a few minutes once it's done.

While the butter is browning, add all the dry ingredients to a large bowl and whisk together until smooth and incorporated.

Mix the egg whites and applesauce together. Add them to the dry ingredients and whisk until combined.

Pour the browned butter slowly into the batter while whisking. Keep the butter solids in the pan.

Line a mini cupcake pan with cupcake liners and with a small ice cream scoop or a Tbsp. measurer, fill the cupcake liners almost to the top. It's ok because the cakes will dome at the top and won't spill over.

Chop a dark chocolate or semi-sweet chocolate bar into small pieces and top each chocolate cake with a piece.

Bake the mini cupcakes for 7-9 minutes, or until the tops are set and they spring back when touched. DON'T OVERBAKE! It's better to remove them from the oven a minute early instead of a minute late.

Let cool and serve immediately.
To Preserve:
Wrap each cake in plastic wrap to cover completely or place all the cakes in a tightly sealed container and keep in the freezer for up to two weeks. Let thaw at room temperature and warm in a 250 degree oven for a few minutes. Serve warm or at room temperature.