Get ready folks for an unbelievably deeeeeelicious chocolate treat, Chocolate Peanut Butter Browned Butter Mini Cupcakes! Yep, you read that right…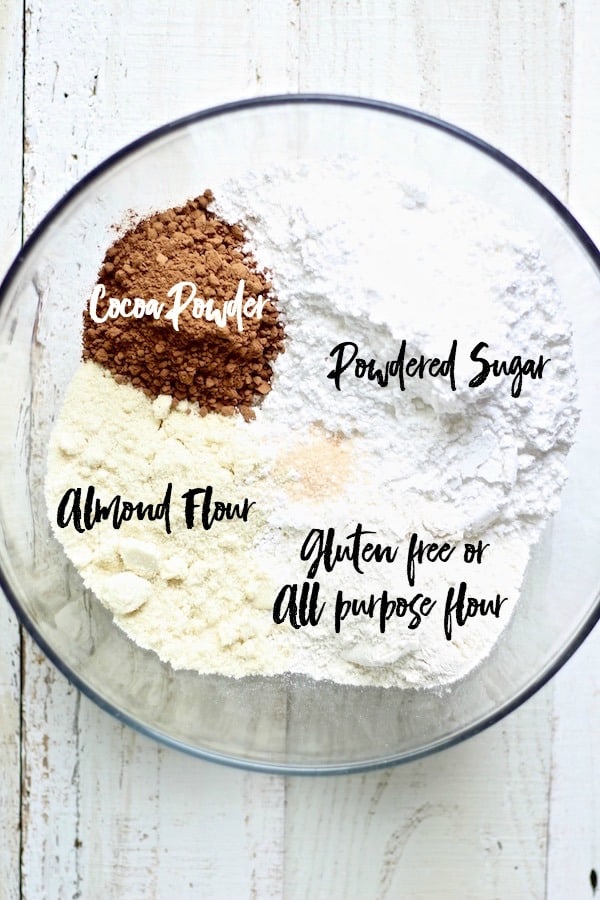 If these mini cupcakes had a theme song, it would sung by Rod Stewart (with his blonde mullet blowing in the wind), "If ya want these cupcakes, and ya think their sexy, come on baby let me know!" Yes, these chocolate nuggets of perfection deserve an ultra sexy song to showcase their unbelievably decadent, yet lighter-than-air texture, with notes of browned butter and peanut butter waking up your senses.
Basically, if you eat these, you might get pregnant.
When I post a recipe for a baked good, I don't mess around. I wouldn't even bother posting a run-of-the-mill chocolate cake recipe that you've tasted a million times at any restaurant or birthday party just to fill space. I wouldn't do that to you. It's either got to be ridiculously delicious, or I'm not wasting my time (and you shouldn't either).
Speaking of babies, I made these for my son's 2nd birthday party. He's TWO ya'll! How did that even happen?! I originally planned on pairing these little cupcakes with some French buttercream for his birthday, but I took one bite and realized they didn't need anything else! This made my life soooo much easier because it takes a little time to prepare a meringue buttercream like this strawberry one, or this chocolate one (please forgive the old photos in the chocolate post, it's still so good). Plus, I didn't have to worry about transporting the cupcakes in a huge contraption to keep them cold.
So what's so different about these mini cupcakes anyway, you ask? For starters, the base is composed of almond flour, powdered sugar, and a good amount of egg whites. This makes the cake pillowy and spongy, while the browned butter aroma and flavor makes you roll your eyes in the back of your head with just one bite!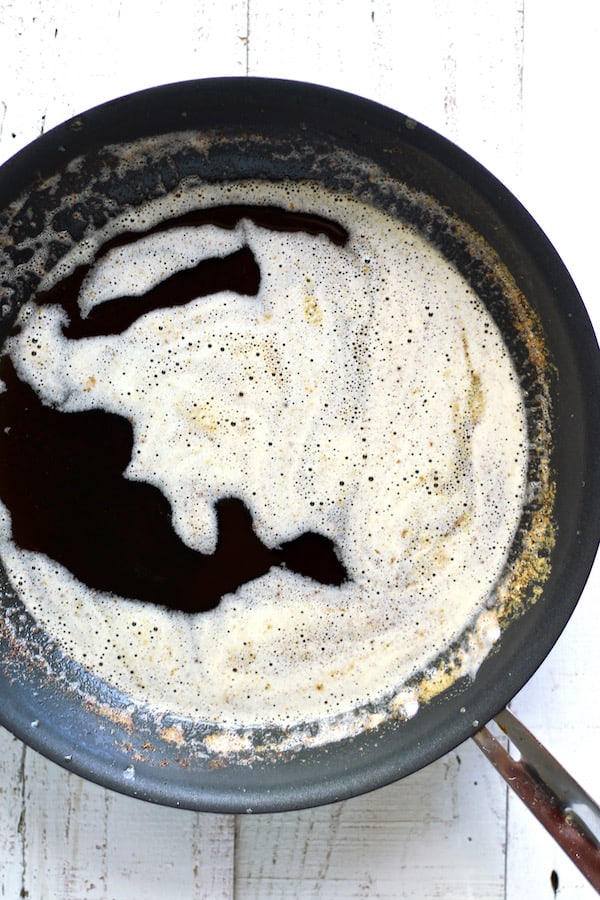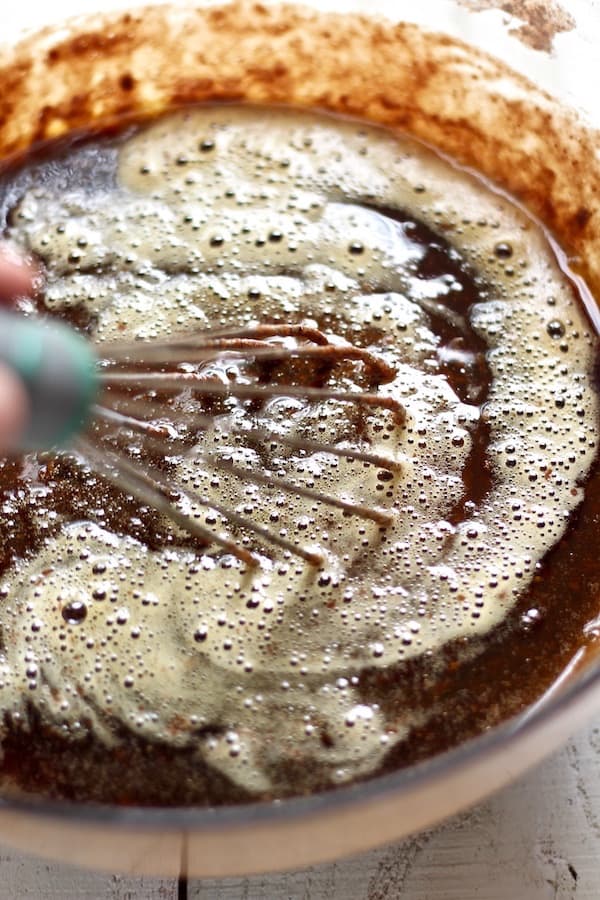 Oooooh just look at that chocolate. Cue Kenny G's sexiest clarinet tune. If you're over 30, you KNOW what I'm talking about!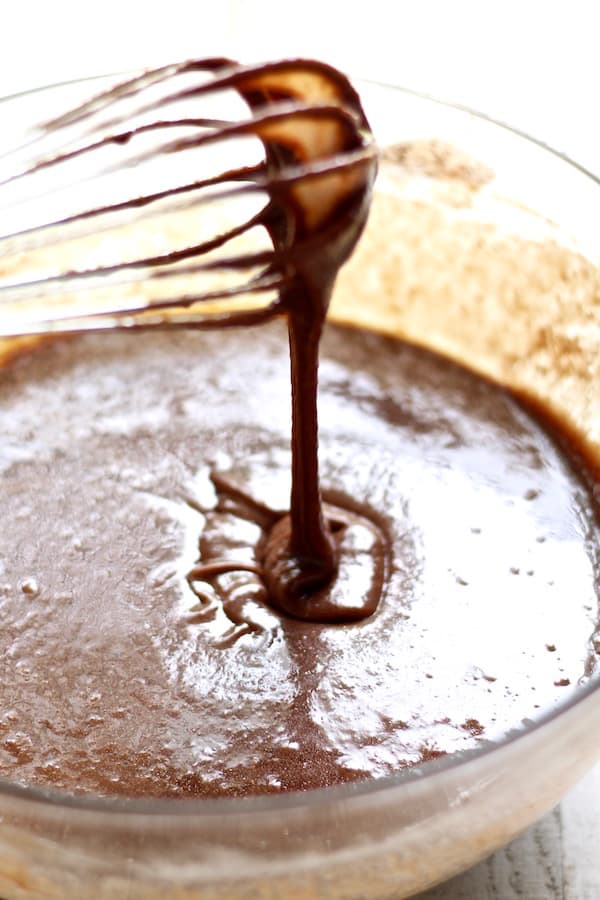 TOOLS FOR BAKING MINI CUPCAKES
48-Cup Mini Cupcake Pan: If your going to make mini cupcakes, you're probably making them for a party. You might as well get a 48-cup pan since it easily fits on one oven rack!
Small Cookie (or ice cream) Scoop: A small scoop makes it effortless to scoop equal portions into mini cupcake pans. For minis, you need a small scoop, for regular cupcakes, you'll need a larger scoop.
Mini Cupcake Liners: I personally don't like silicone liners because you are essentially leaching the chemicals into your baked goods when they hit the heat. That's why I prefer paper liners.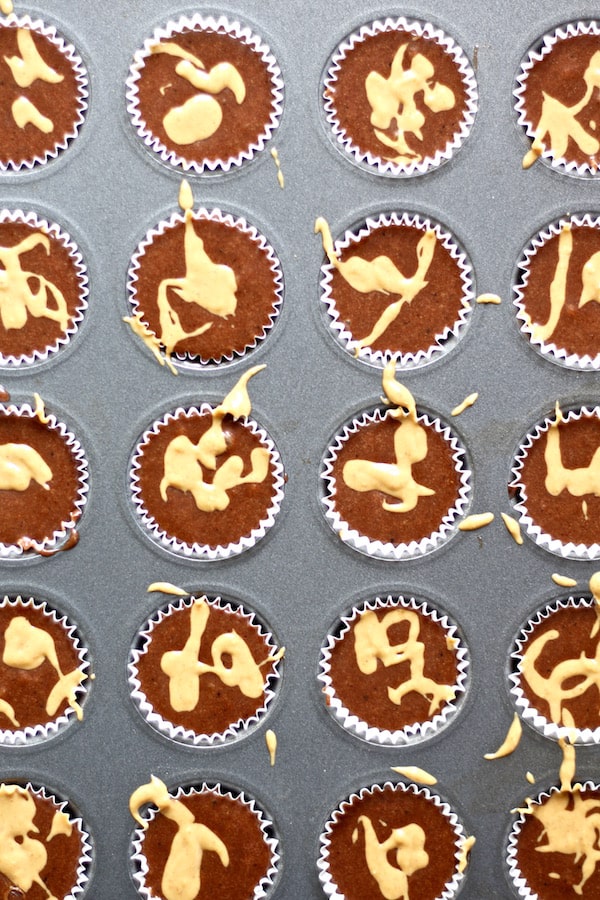 Using a fork, top each cupcake with a smidgen of peanut butter. Make sure your peanut butter is slightly runny so it easily swirls on your cakes.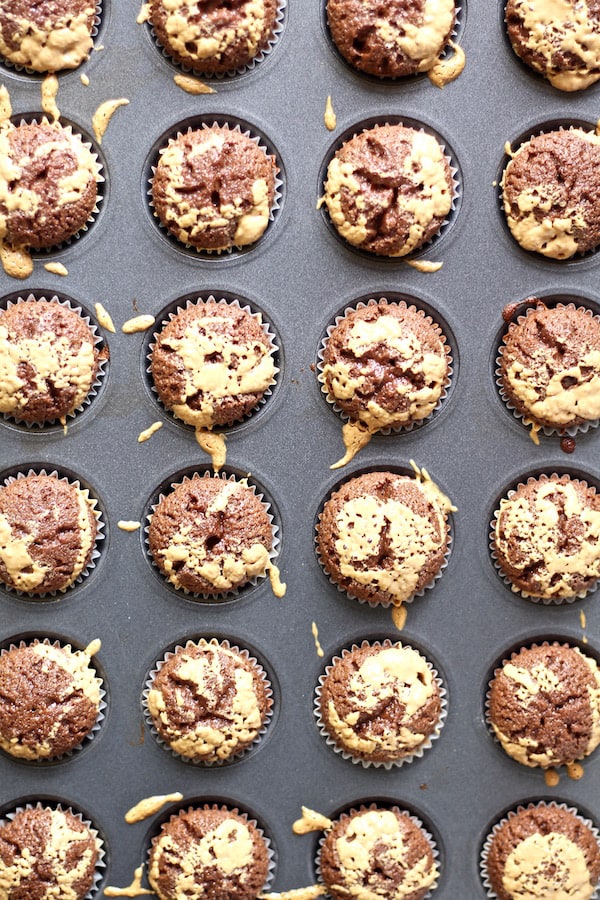 Bake for 7-9 minutes at 375 degrees. The smell in your kitchen will be intoxicating!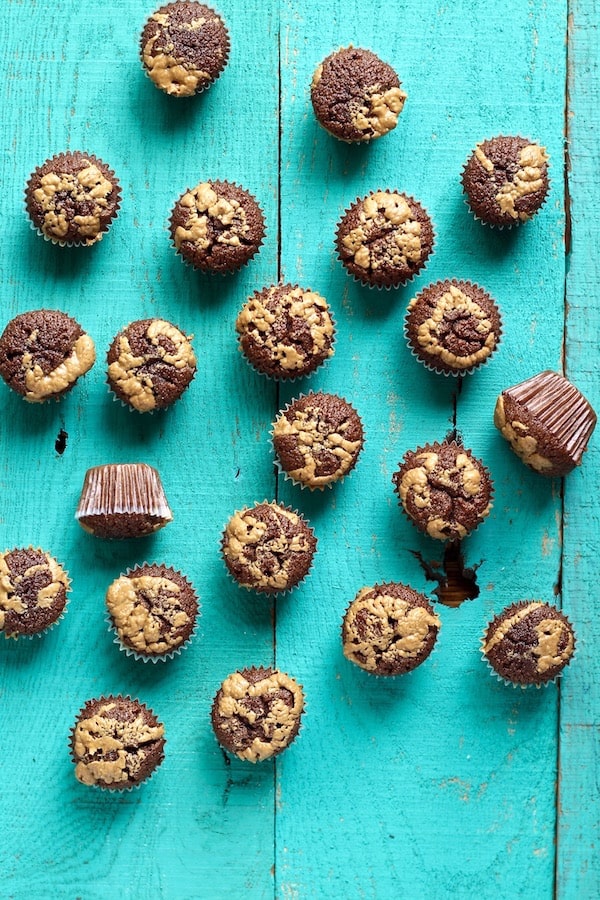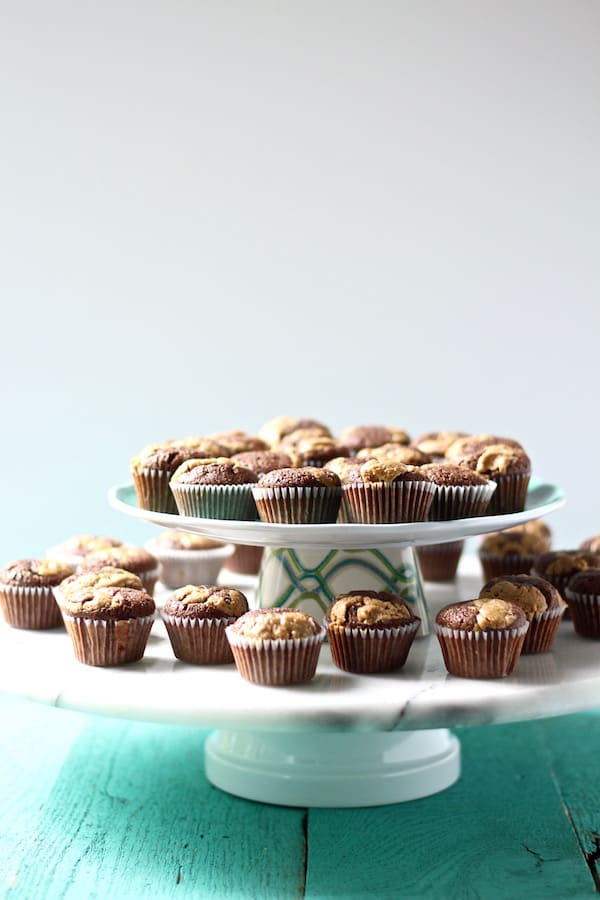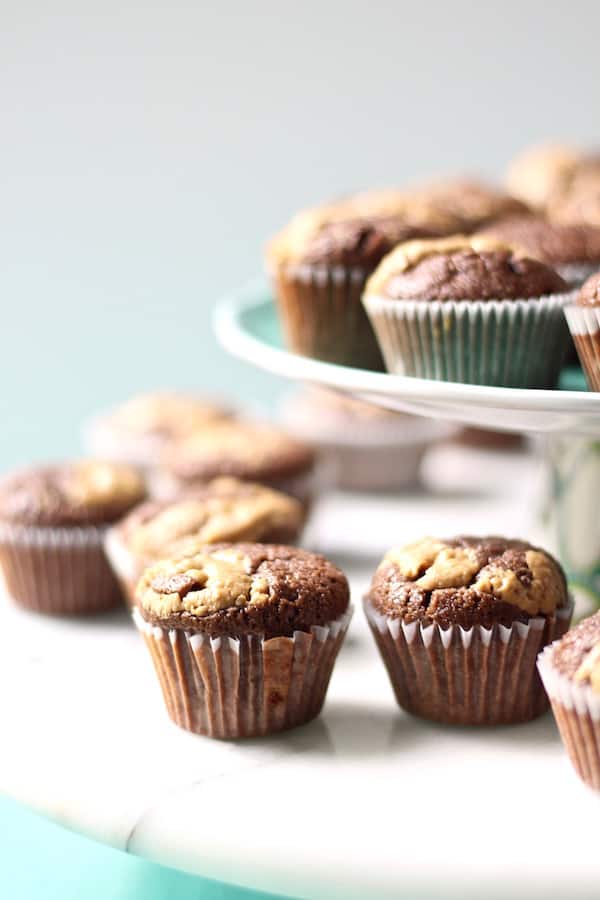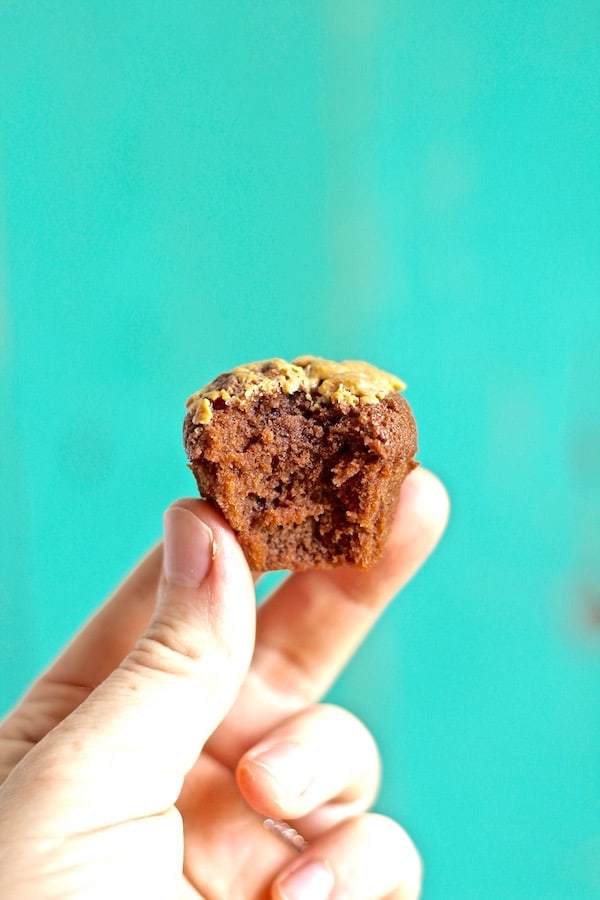 Give me a cyber high five if you make these tasty little cakes! Comment below and tell me what you think 🙂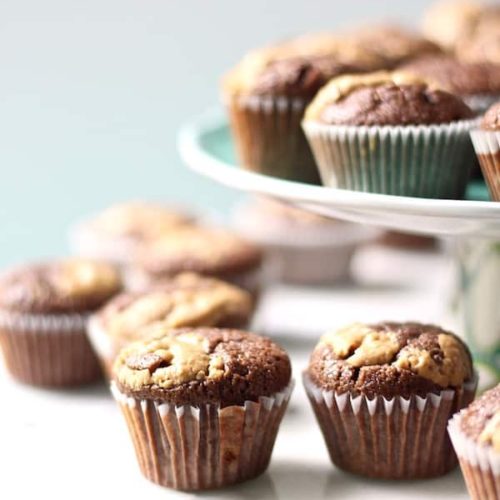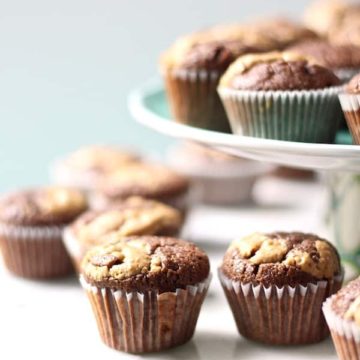 CHOCOLATE PEANUT BUTTER BROWNED BUTTER MINI CUPCAKES
This spongy, gooey, lighter-than-air mini cupcakes are the perfect rich chocolate bites. No buttercream needed!
Print
Pin
Rate
Ingredients
2 sticks plus

7 Tbsp

butter

312 grams

1 1/4

cups

almond flour

NOT almond meal because it contains the skins, 125 grams

3 1/2

cups

powdered sugar

375 grams

1/2

cup

cocoa powder

45 grams

1/2

cup

plus 1 Tbsp. all purpose gluten free flour or cake flour

90 grams

1/2

tsp

salt

9

egg whites

312 grams

1

Tbsp

applesauce

33 grams

2-3

Tbsp

peanut butter for topping the mini cupcakes

make sure the peanut butter is a a tad runny so it can easily be drizzled
Instructions
This recipe makes 48 mini cupcakes. By all means cut this recipe in half if you wish. But for a party, you might want to make the whole batch!

Preheat the oven to 375 degrees.

Heat the butter in a large skillet over medium heat (do NOT crank up the heat, the butter will splatter). Let the butter cook for about 10-15 minutes until it turns a golden brown color and smells nutty. Keep checking on the butter to ensure it doesn't burn. Take it off the heat to cool for a few minutes once it's done.

While the butter is browning, add all the dry ingredients to a large bowl and whisk together until smooth and incorporated.

Mix the egg whites and applesauce together. Add them to the dry ingredients and whisk until combined.

Take a strainer and place it over the bowl. Pour the browned butter through the strainer into the batter to strain out the butter solids. Whisk immediately until fully combined, but don't over mix.

Line a mini cupcake pan with cupcake liners and with a small ice cream scoop or a Tbsp. measurer, fill the cupcake liners almost to the top. It's ok because the cakes will dome at the top and won't spill over.

With a fork, scoop a bit of peanut butter and drizzle a bit over each cupcake. It doesn't need to cover the top, just add swirls.

Bake the mini cupcakes for 7-9 minutes, or until the tops are set and they spring back when touched. DON'T OVERBAKE! It's better to remove them from the oven a minute early instead of a minute late.

Let cool and serve immediately.
To Preserve:
Wrap each cake in plastic wrap to cover completely and keep in the freezer for up to two weeks. Let thaw at room temperature and warm in a 250 degree oven for a few minutes. Serve warm or at room temperature.