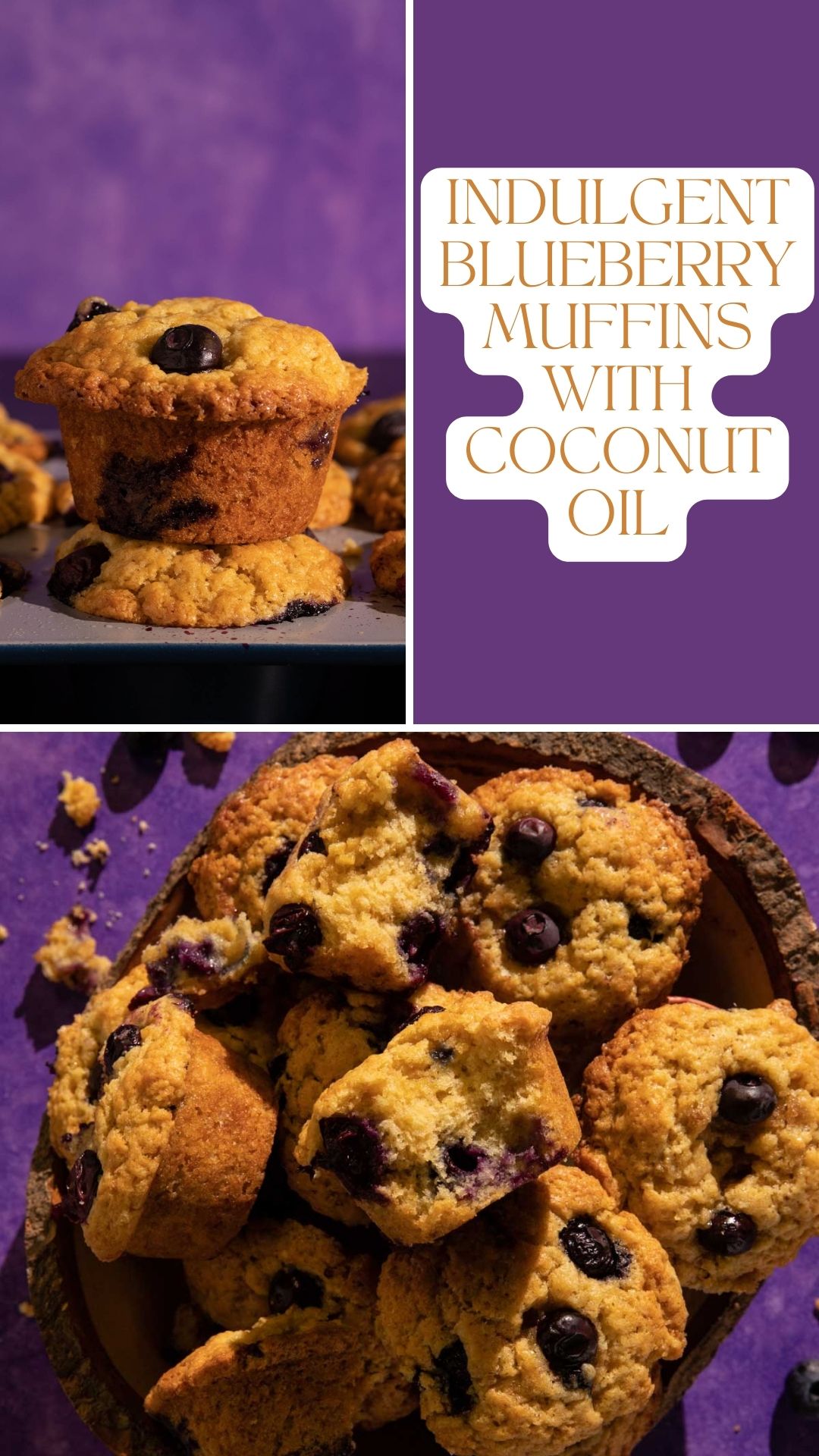 The Angels are singing BLUEBERRY MUFFINS WITH COCONUT OIL AND BROWN SUGAAAAAARRRRRR in their high-pitched ethereal voices!
We've all tried our fair share of muffins, and let's be honest, none are really worth singing about on a mountaintop. Oh, but these blueberry muffins break the muffin pan mold.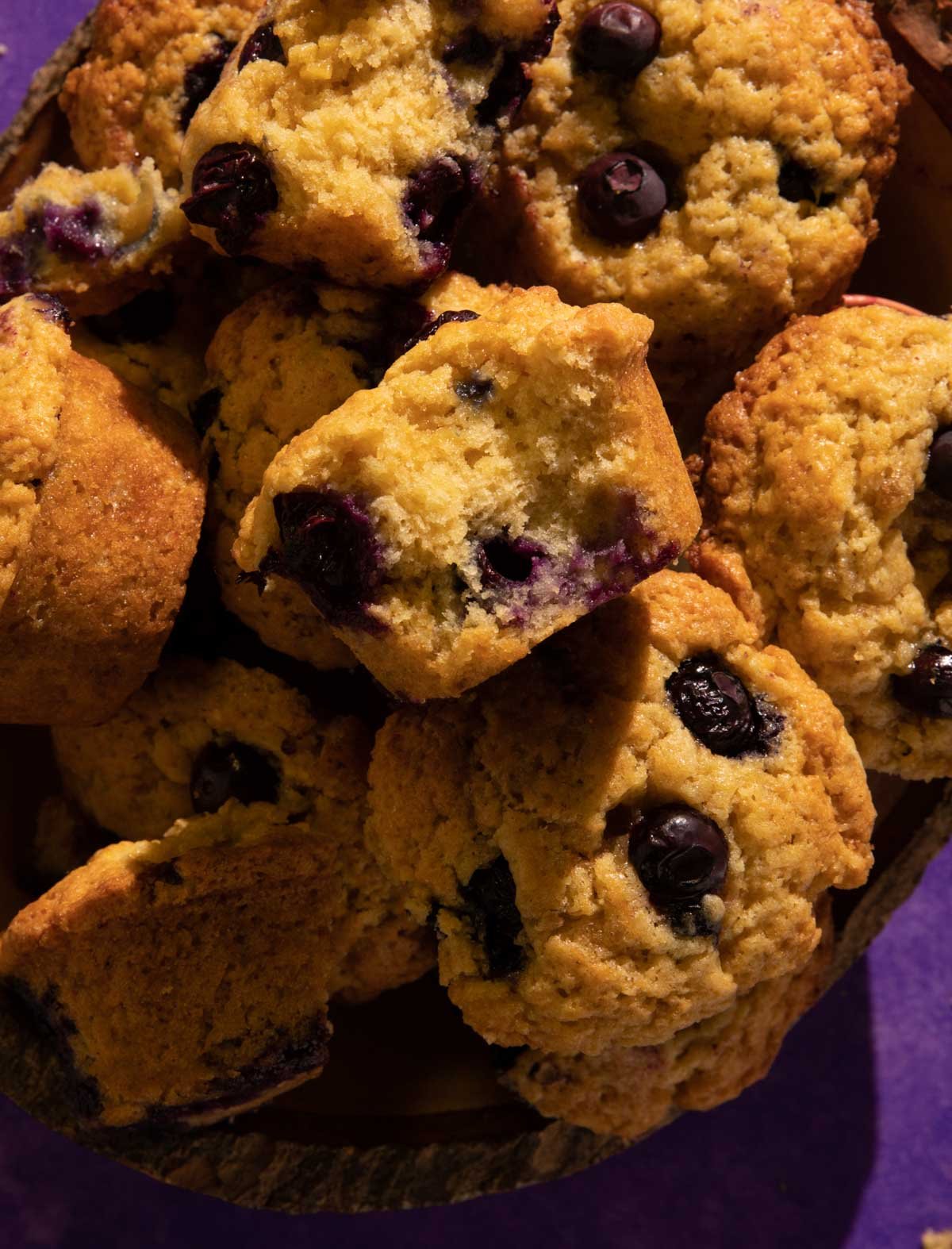 What makes these muffins so divine?
Using coconut oil instead of butter adds this delicious, almost tropical flavor to these tiny pillows of heaven.
Combining coconut oil and brown sugar brings a richness to this recipe that will leave you wanting to eat the whole pan!
Juicy blueberries are the perfect compliment to the light flavor the coconut oil provides.
The brown sugar creates a slightly crisp top to the muffins
So whether it's a breakfast the kids will actually eat or hosting a brunch with your best pals, these muffins are always the right answer!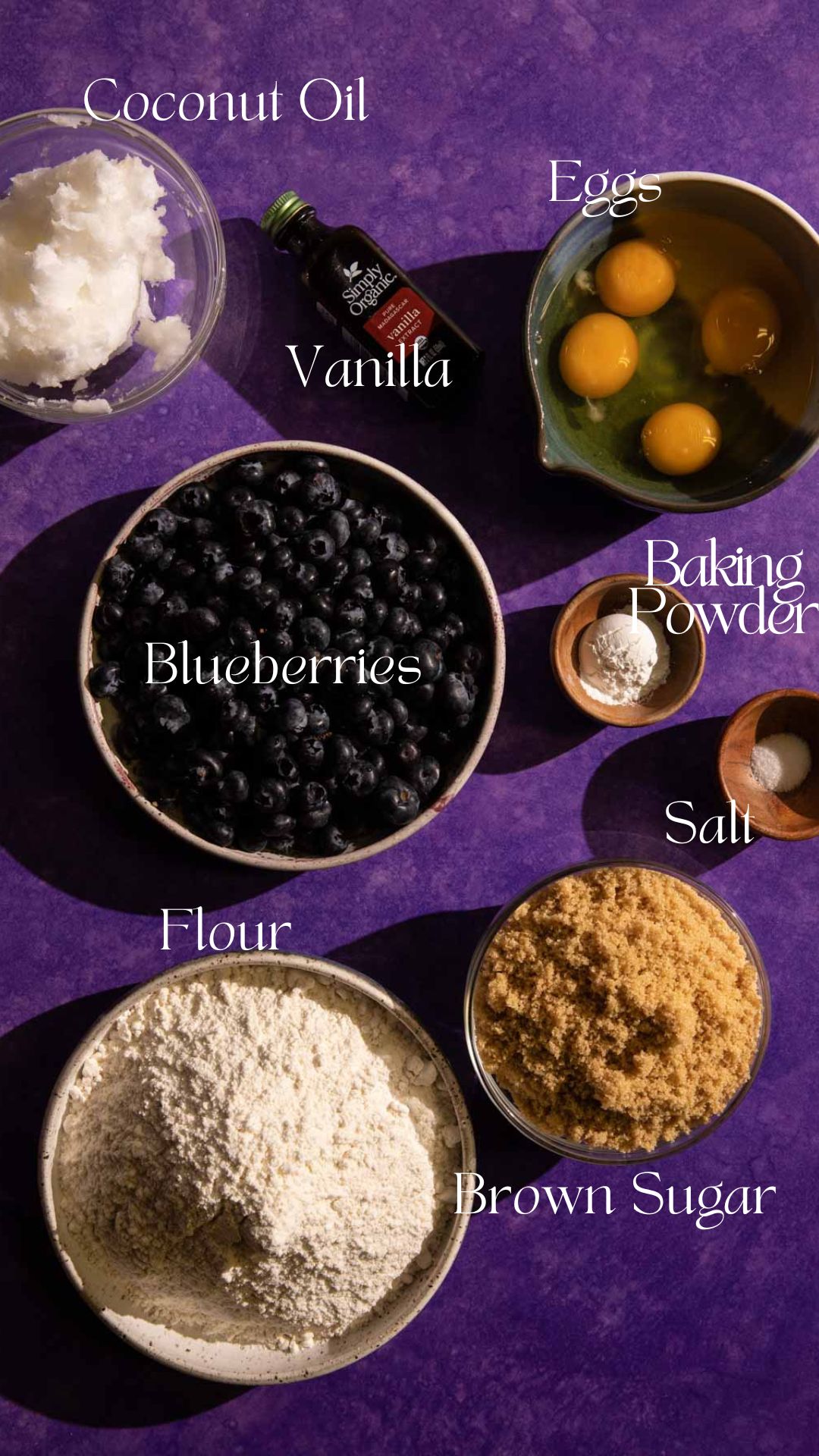 Do you have to use coconut oil with these muffins?
NO! You can use butter or any butter alternative you'd like in this recipe, but I feel the coconut oil just elevates these moist muffins to a whole, new level of scrumptious!
How to bring this recipe together
Cream that beautiful coconut oil and brown sugar on high for two minutes until it's super light and fluffy. Giving it a little extra time on high speed really makes these muffins light and luscious. Mix in the eggs one at a time until they are incorporated.
In a separate bowl whisk the flour, salt, and baking powder together. On low speed, add the dry ingredients to the wet until it's just incorporated. Be careful not to over mix the batter.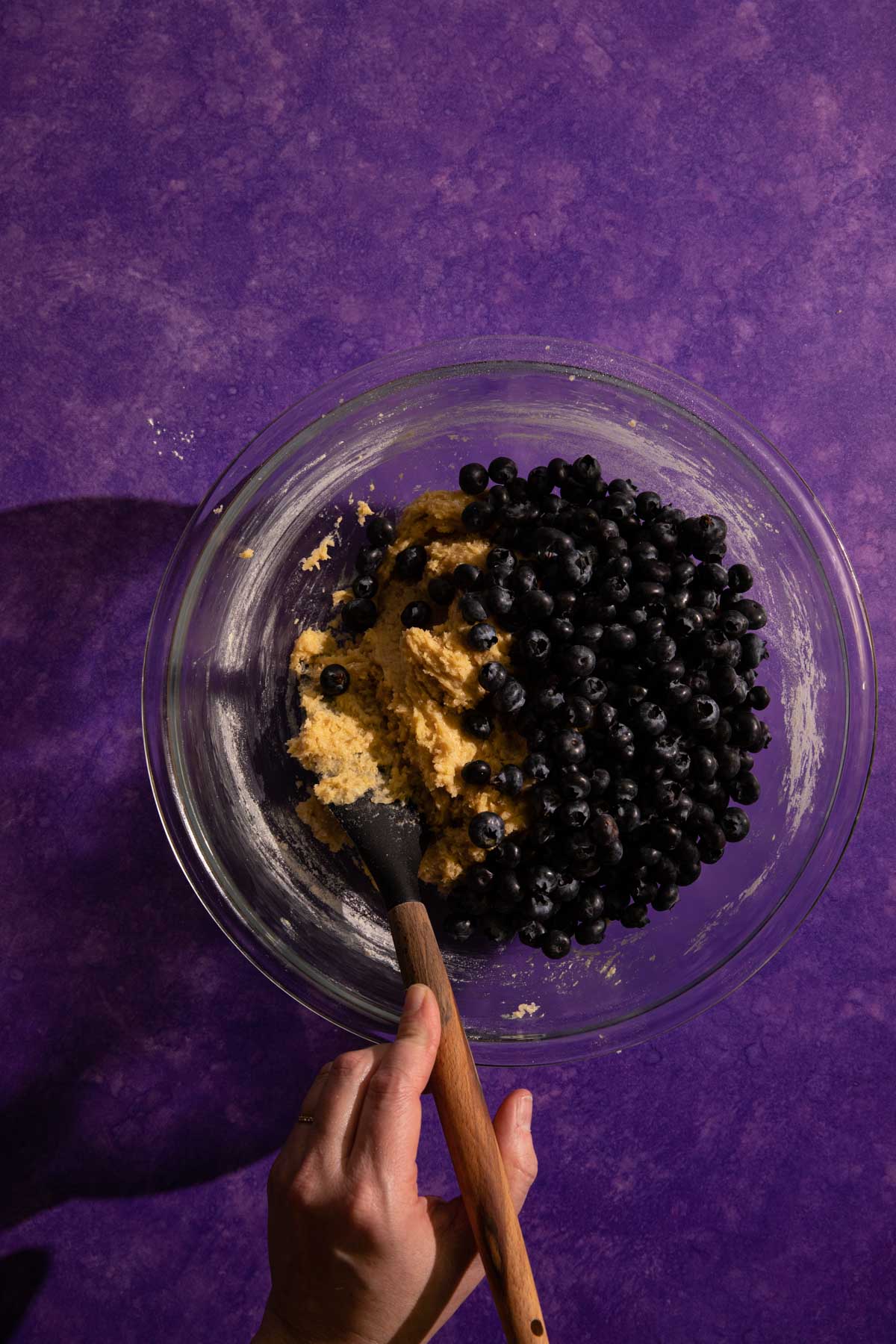 After whipping up this decadent batter, you can fold those sweet blueberries right in for an incredible bit of YUM in every bite!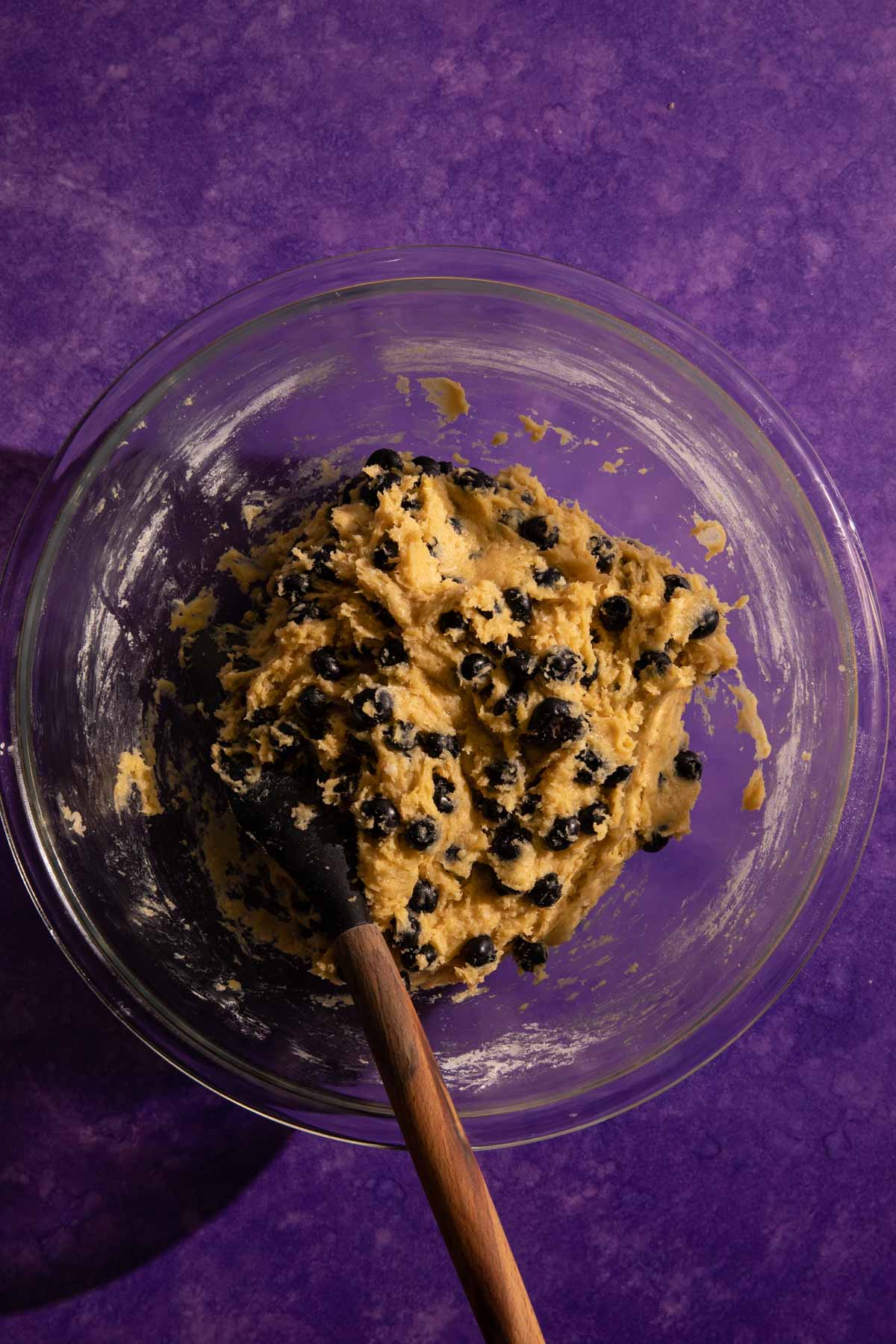 After you've greased your muffin pan, simply scoop this gorgeous batter into your muffin tins and fill them with equally.
Bake in a 350-degree oven for 20-23 minutes. If using frozen blueberries, they may need an extra 2-4 minutes. They are done when they just spring back when lightly touched.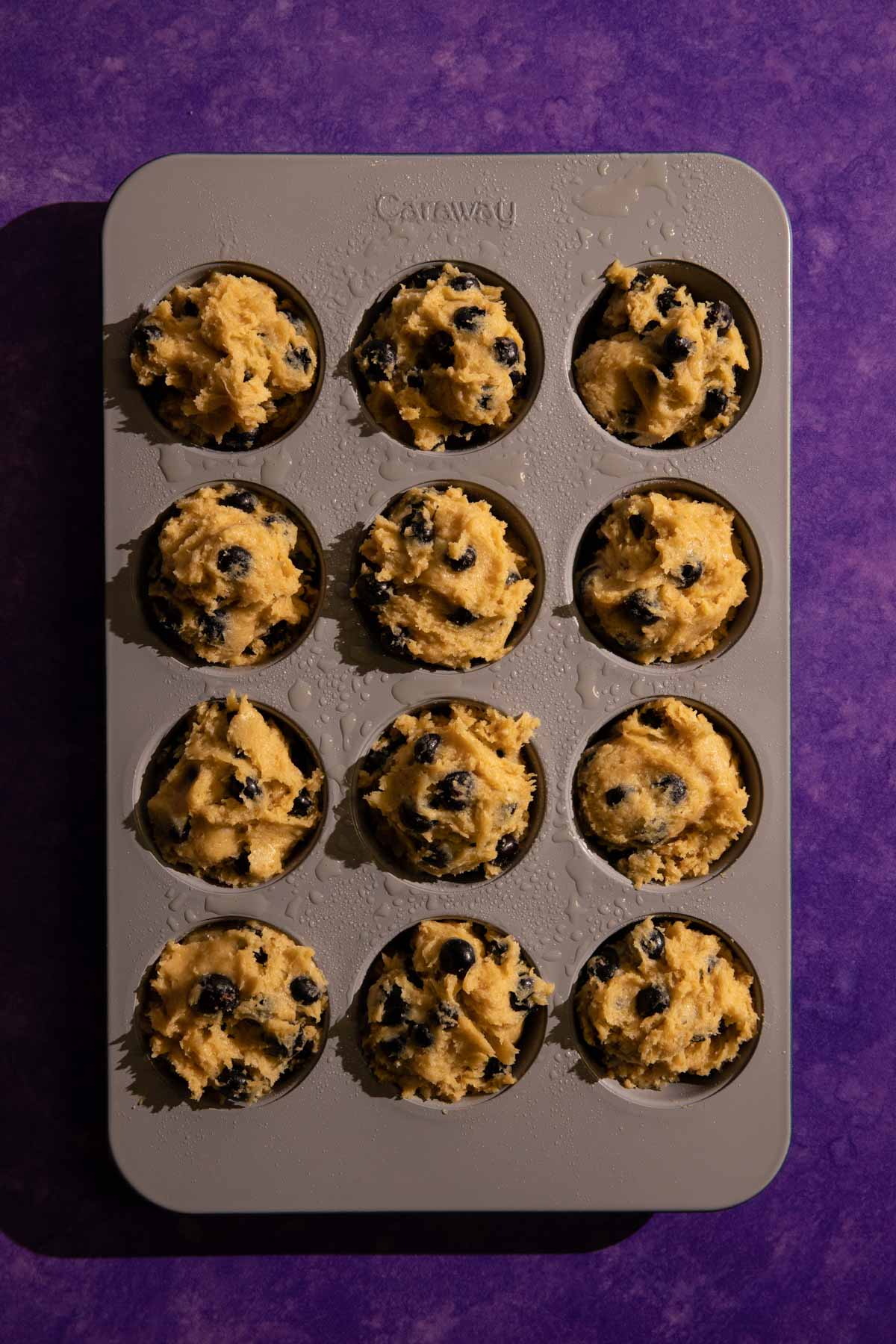 The result? Decadent, moist muffins with the perfect balance of sweet flavor and that little something extra that makes them so special!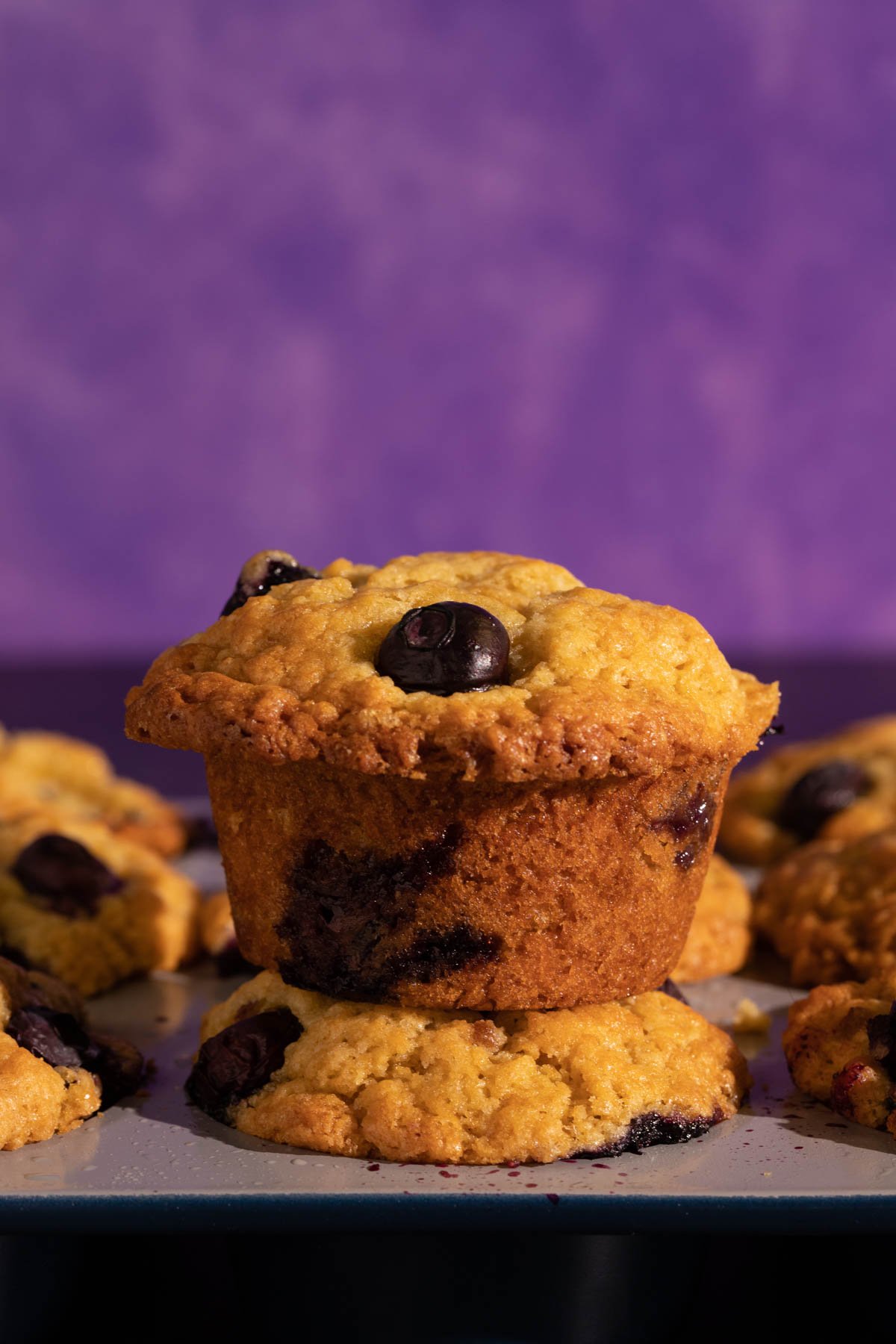 Good luck eating just one!
Can I use frozen blueberries in the batter?
Yes! I've made them with fresh or frozen blueberries and they work great both ways. Frozen blueberries are much sweeter than fresh, especially if you are buying them out of season. Frozen blueberries makes the batter very cold, but don't worry, the end result won't be affected. It will merely increase the baking time by 2-4 minutes.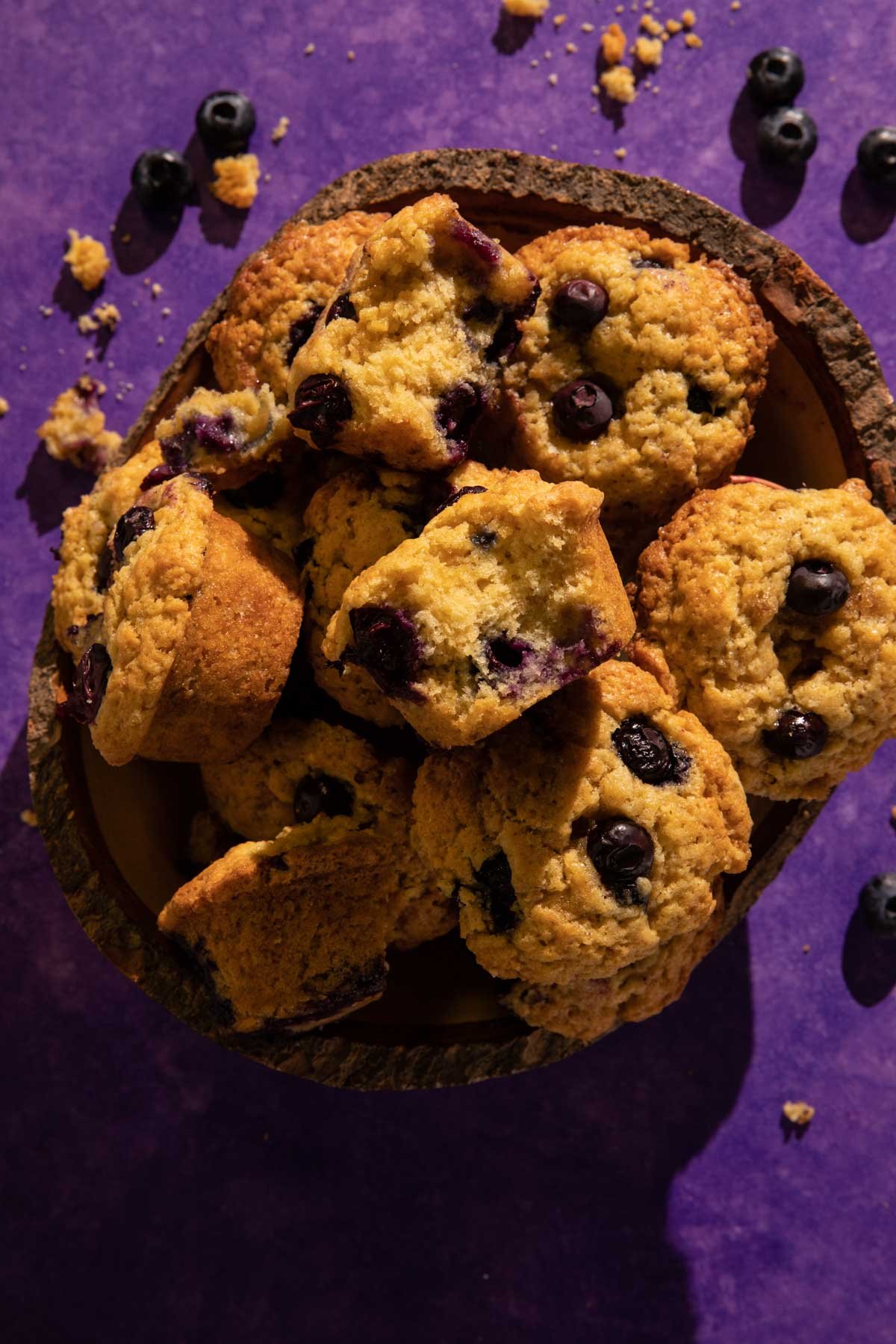 More muffins recipes on Bessie Bakes
Bon Appetit Ya'll,
Leslie O.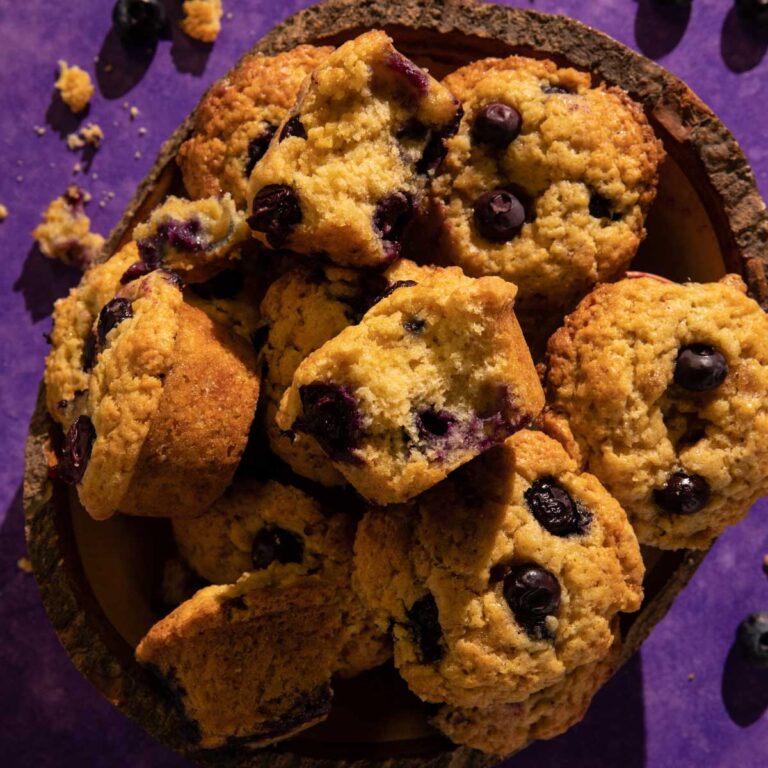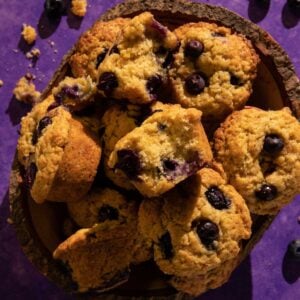 Best Ever Blueberry Muffins with Coconut Oil
Combining coconut oil and brown sugar brings a richness to this recipe that will leave you wanting to eat the whole pan!
Print
Pin
Rate
Equipment
1 Electric Beater

You can use a stand mixer or whisk by hand if you prefer

2 Large mixing bowls

You'll need one for wet ingredients and one for dry ingredients

1 Whisk

to mix dry ingredients together

1 Spatula

to fold the blueberries into the batter

1 12 count muffin pan

1 Ice cream scoop

You can use a large spoon instead of a scoop if you prefer
Ingredients
2 ⅓

cups

all purpose flour

297 grams

1

TBSP

all purpose flour

For coating the blueberries

1

cup

cold-pressed coconut oil

240 grams

1 ¾

cup

brown sugar

319 grams

4

eggs

200 grams

2 ½

cups

blueberries

about 300 grams

2

tsp

baking powder

10 grams

¼

tsp

salt

2 grams

1

tsp

vanilla

4 grams
Instructions
Preheat oven to 350 degrees.

Cream 1 cup coconut oil and 1¾ brown sugar on high in a stand mixer or with an electric beater for two minutes until it's light and fluffy. This really helps the texture if it's beaten well.

Lower the speed to low and add in the 4 eggs one at a time, along with 1 tsp vanilla until incorporated.

In a separate bowl whisk together the 2⅓ cups flour, ¼ tsp salt, and 2 tsp baking powder.

Add the flour mixture into the batter on low speed in three stages. Turn off the mixer as soon as it's incorporated. DON'T OVERMIX!

Add a TBSP of flour to coat the blueberries. This will keep them from falling to the bottom of the muffins.

Fold in the blueberries with a spatula.

If you are using frozen blueberries, the batter will get very cold, that's OK. It will just increase the baking time by a couple of minutes.

Liberally grease a 12 cup muffin pan with coconut oil. Grease the top of the pan as well in case the muffins hit the top of the pan.

Grease your scooper with coconut oil. This will help batter to slide out.

Bake for 23-28 minutes or until the muffins just spring back to the touch. If using fresh blueberries, check them at 20 minutes.

Let cool for 5-10 minutes before removing from the pan.
Notes
Freezing the muffins
If you want to freeze the muffins, simply place them in a ziploc bag or airtight container in single layers as they may stick together once frozen. Thaw and serve or reheat at 250 degrees until warm.