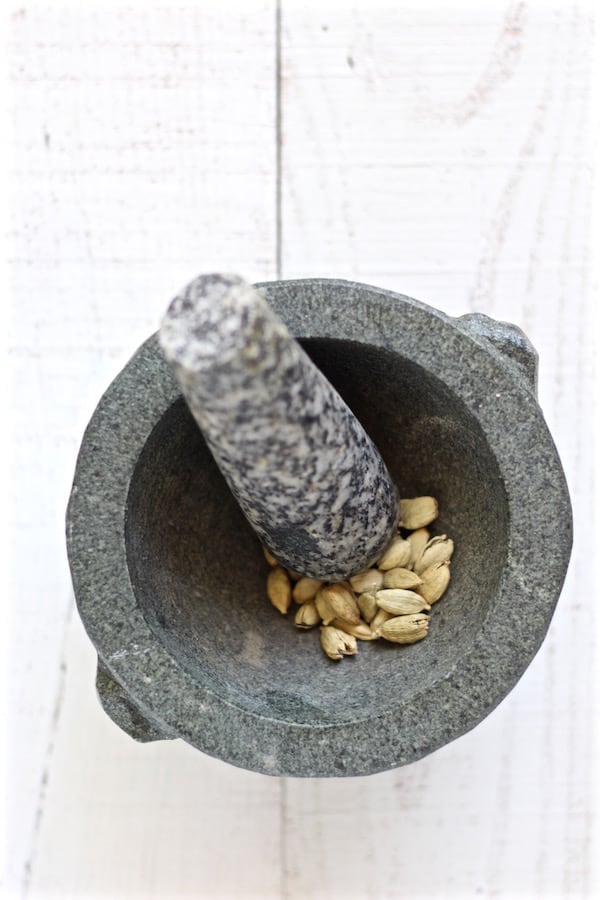 With July 4th right around the corner, fireworks will be set off, iced cold beverages will be consumed, the smell of grilled hamburgers will be in every neighborhood, and the mosquitoes will be eating me alive. Minus mosquitoes, all of these things excite me! Since summer festivities are in full swing, I just HAD to create a soft chai snickerdoodle cookie ice cream sandwich recipe for my awesome tribe/readers/unbelievable supporters out there. But first, a quick, yet VERY EXCITING ANNOUNCEMENT has to be made!!
Since January I have been working on my new ebook Smoothies and Smoothie Popsicles for Toddlers and Kids with a friend of mine. I can't even believe that I will be finished by the end of the week, GASP!! I am so thrilled to announce the launch date will be on 7/7/2016, YEAAAAHHH. Provided that all goes according to plan, I will be ready to share my ebook with the world.
Ok, now back to the real reason you are here…soft and chewy, melt-in-your-mouth snickerdoodle cookies that snuggle up perfectly with a scoop of vanilla ice cream or coconut ice cream! Actually, this snickerdoodle cookie recipe was posted during the holiday season of 2015, but I love these cookies so so so so much that I wanted to enjoy them again in the summertime. This gave me a chance to take new and better photos for the original post and create a fun recipe for the 4th of July.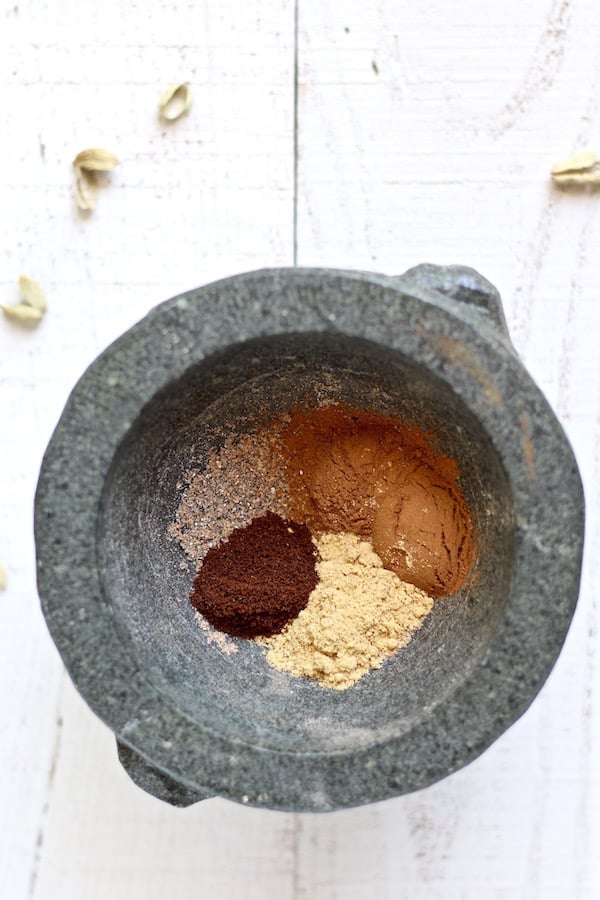 The base of this snickerdoodle cookie dough is essentially a buttery, less sweet sugar cookie dough that is pillowy and chewy and tender. Find the recipe –>here.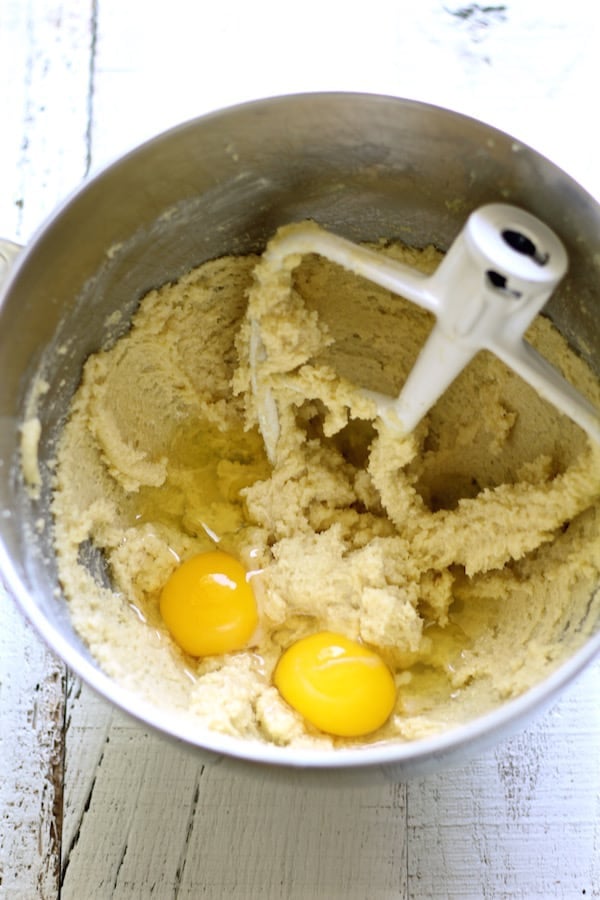 While the cookie dough is chilling make a quick chai spice blend with cardamom, cinnamon, ground ginger, and cloves. I love grinding my own cardamom from the pods, but here is an affiliate link –> for ground cardamom on Amazon. I use a mortar and pestle, but you can easily put the cardamom pods in a ziploc bag, crush them a couple of times with a small pan to remove the shell, take out the shells and pound on them a little bit more until they are finely ground. Mix the other spices together, blend with a little sugar, and you have the most beautiful spice blend to coat your snickerdoodle cookies with! You can reserve the leftover spice blend, and make some lovely chai tea with a french press (plus learn four other awesome ways to use a french press).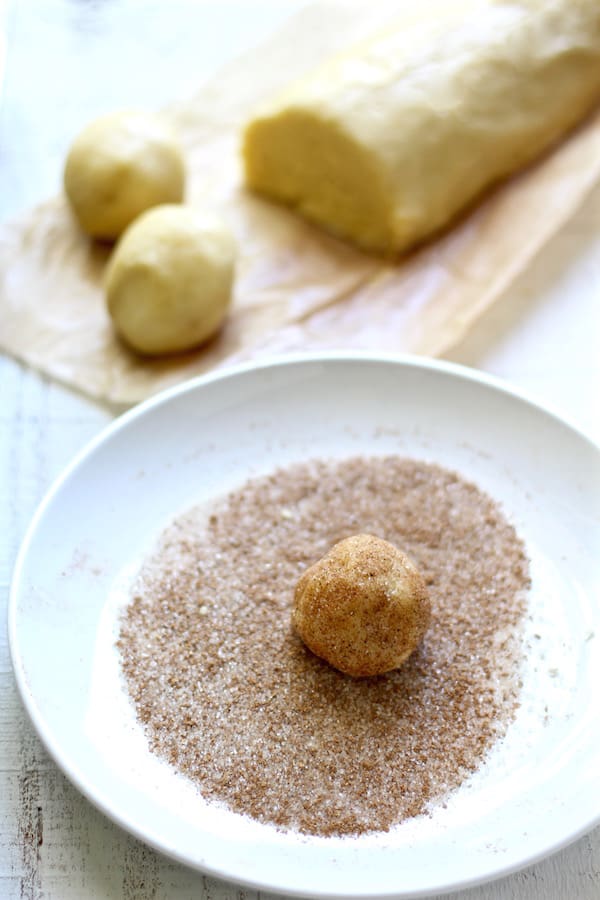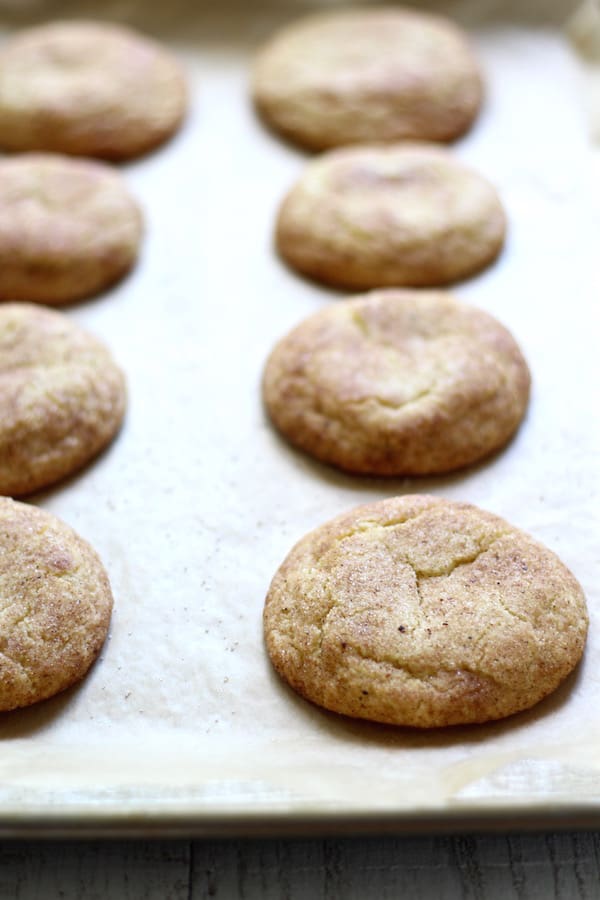 I prefer to serve these ice cream sandwiches on the spot, but you can certainly make the cookies ahead of time so they are ready to go. I actually did freeze the ice cream sandwiches once I scooped them so they wouldn't melt, and they were GREAT, but the cookies were a little more firm. If you want softer cookies, place the ice cream sandwiches back in the freezer after putting them together to let the ice cream set for up to an hour. You can make them even further in advance if you don't mind firmer cookies. Some softened vanilla ice cream or dairy-free coconut milk ice cream works beautifully!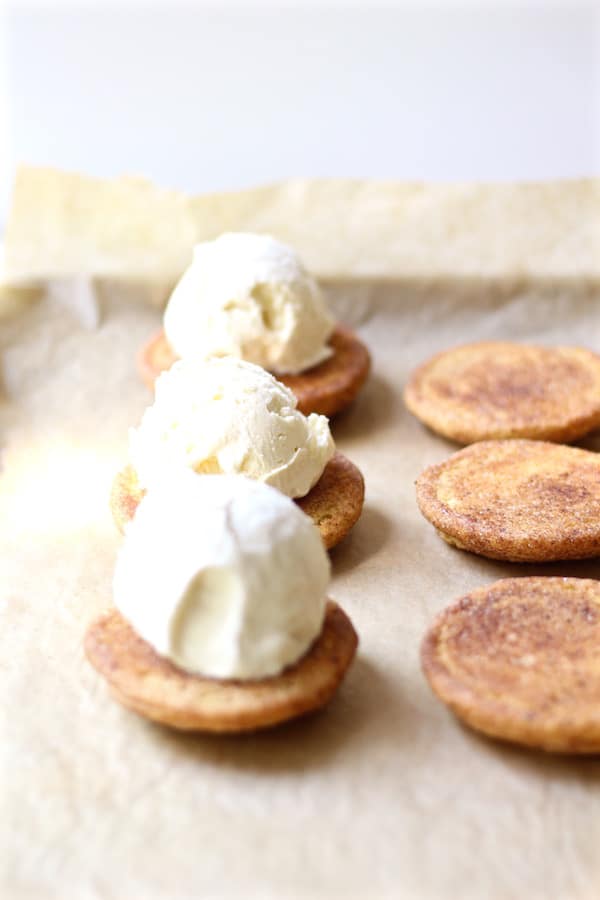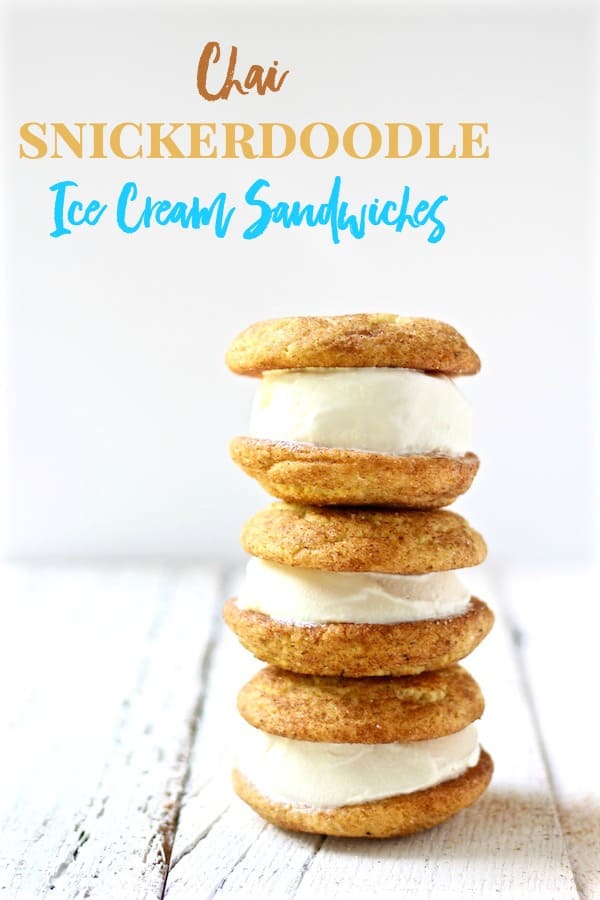 Bon Appetit Ya'll,
Leslie O.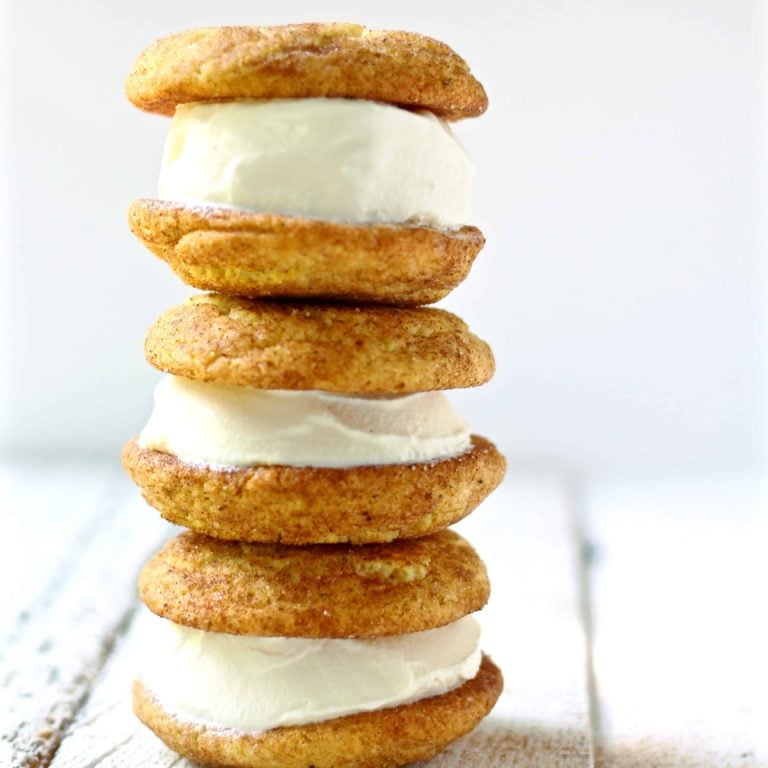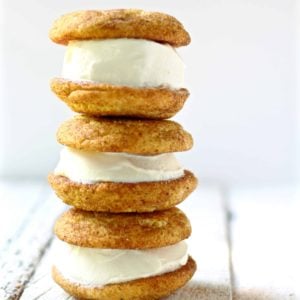 SOFT CHAI SNICKERDOODLE COOKIE ICE CREAM SANDWICH RECIPE
Soft and tender chai snickerdoodle cookies, sandwich creamy vanilla ice cream for the perfect summer dessert!
Print
Pin
Rate
Ingredients
Snickerdoodle Cookies

Vanilla Ice Cream or Coconut Milk Ice Cream
Instructions
You can bake the cookies up to 8 hours in advance before serving so they are ready to go when serving for yourself, family, or guests.

Scoop one large scoop of ice cream between two cookies and place in the freezer to firm up the ice cream for up to one hour. If you don't mind a more firm cookie, you can make the ice cream sandwiches up to several hours in advance.