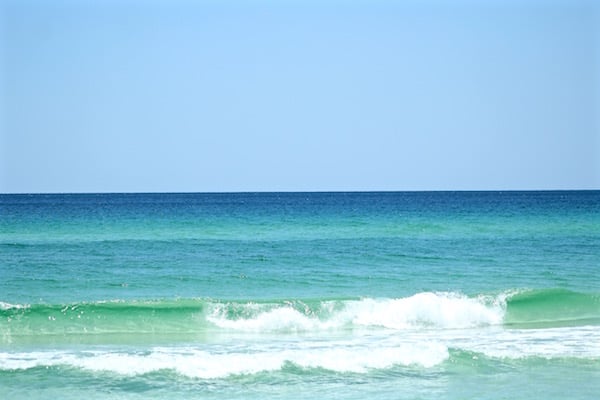 Recently we went on a family beach vacation to Destin, Florida. Just looking at these photos makes me say, "AHHHHHHH!"
The ocean.
Couldn't you just stare at it for hours? I mean, why can't they just create teleportation machines so I can transfer my energy to be beachside any time I want?! Well I could think of one reason. If you've ever seen the movie Spaceballs, the captain of the evil ship wanted to teleport himself into the next room (because walking, well that's just ridiculous). Once he materialized on the landing pad one room over, he looked down and realized his head was facing forward and the rest of his body was backwards, so he could see butt. He screamed out, "Why didn't anyone tell me my ass was this big!!!" Ok, now back to our regularly scheduled program.
I love having a blog, especially for no other reason than being able to document amazing moments, and in this case, our very first trip to the beach as a family! I have dreamt of the day when my son would finally get to see the ocean for the first time. It's these kinds of firsts that will make this a trip I will always remember. What made this trip even better was the fact that we got to go on vacation with four of our closest friends that my husband and I have known since high school.
This trip was filled with sand, sun, the beautiful emerald coast, and of course FOOD… lots and lots of really great food. I have included about 17,000 photos of the beach from different perspectives and in different light to drive home the fact that it's so beautiful and makes me feel so at peace. I can't wait to go back.
If you aren't interested in staring at the ocean, why not make croissants (40 step-by-step photos!).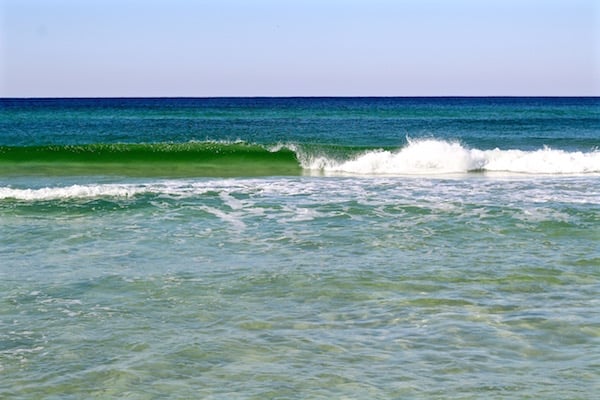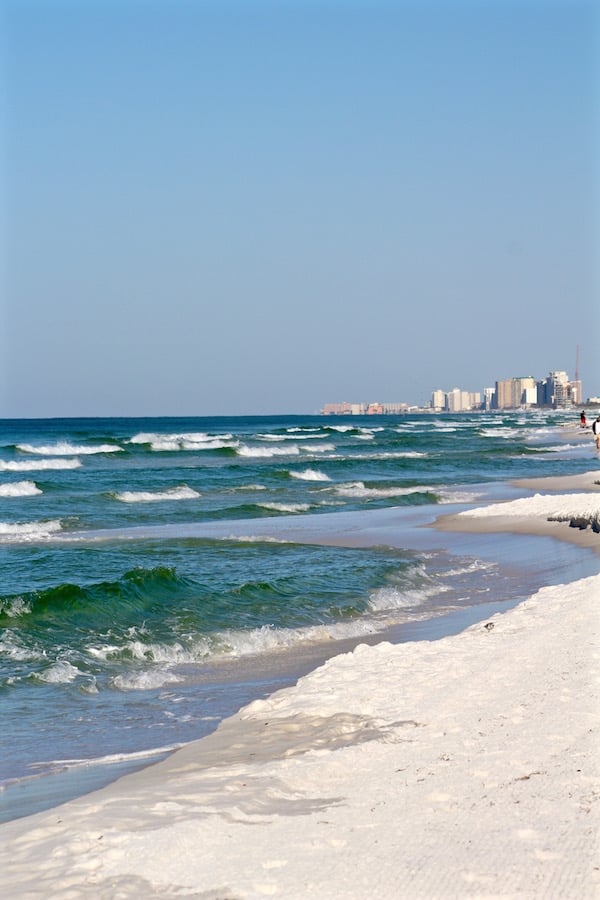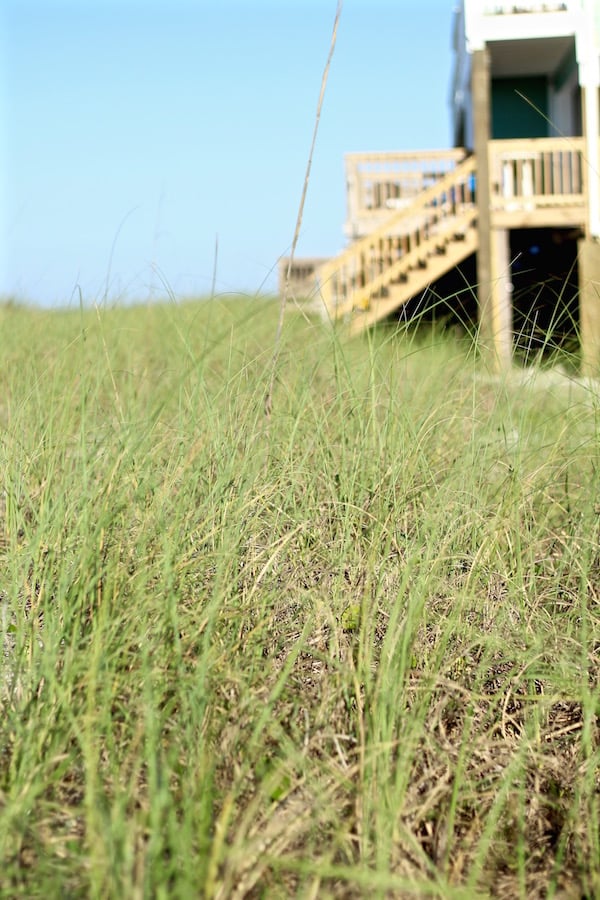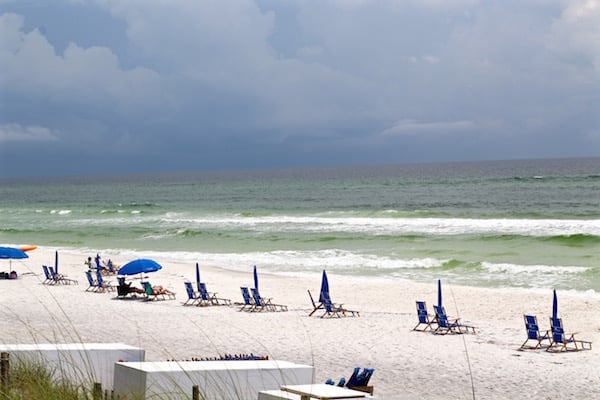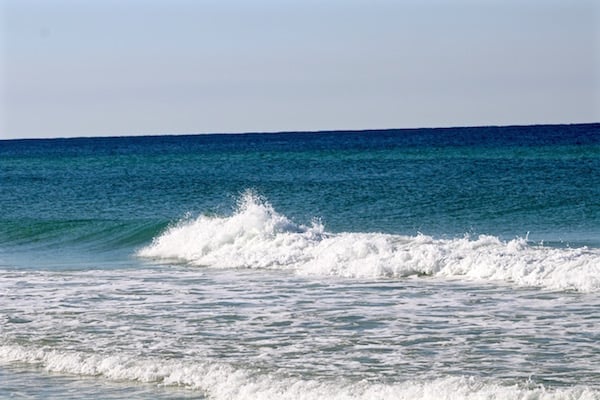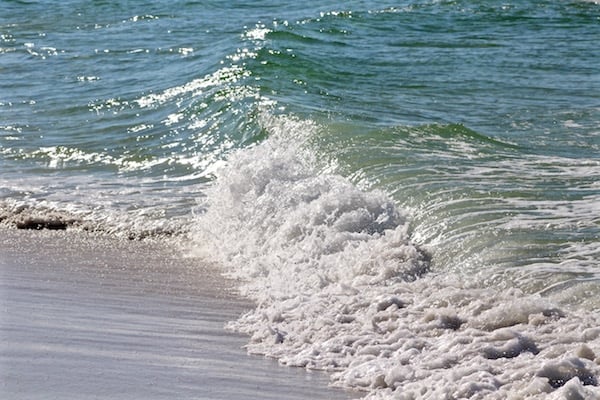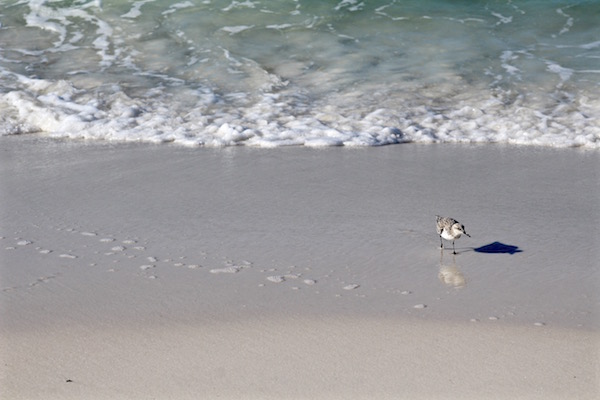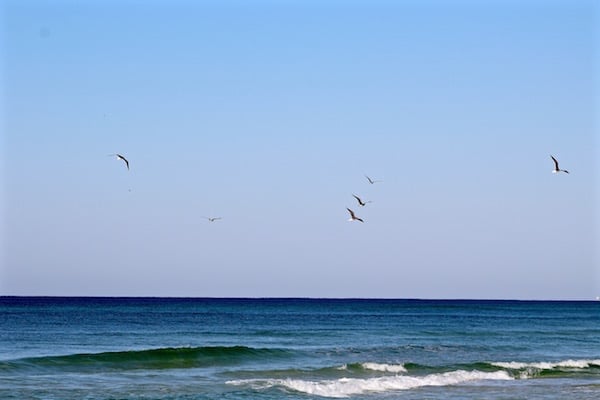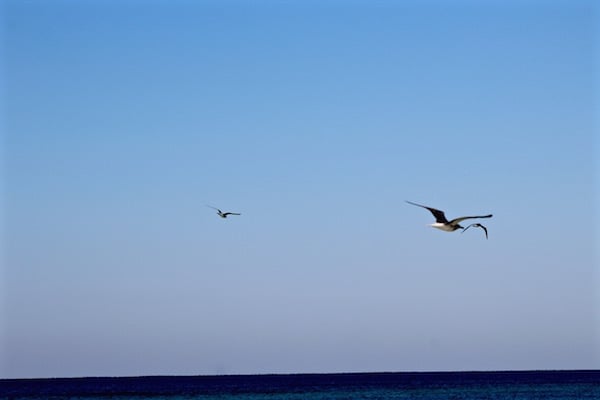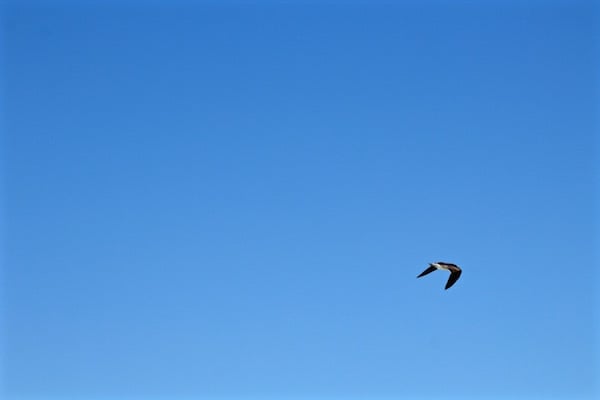 I could totally go paddle boarding every morning with a view like this, wouldn't you?!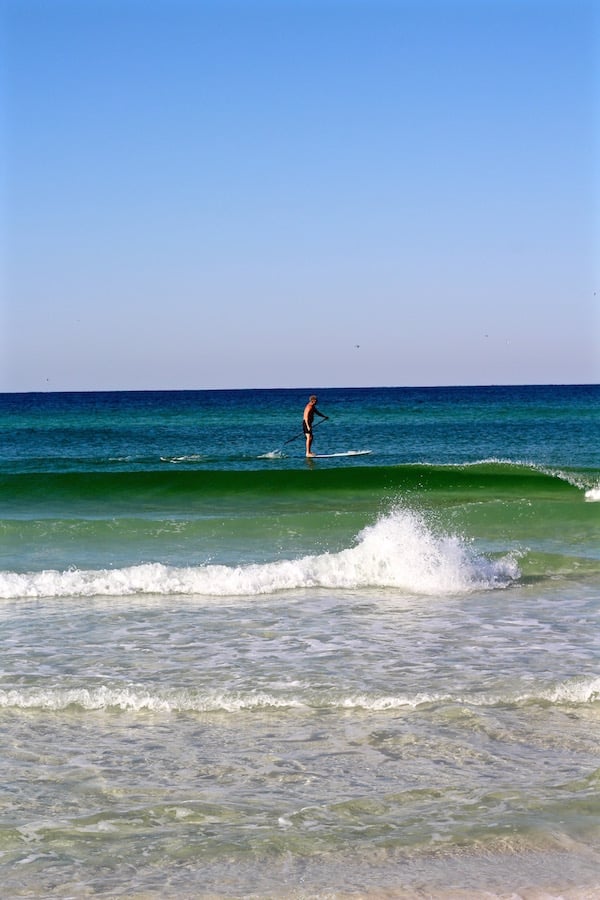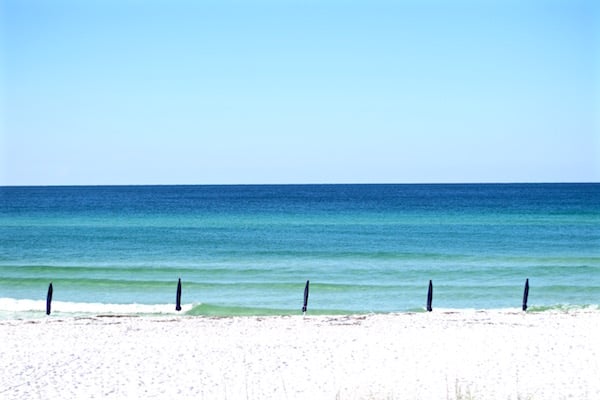 I can't believe that not only did we see dolphins a few times, but I actually got it on camera! They didn't peak any higher above the water than what you see below, but I had my camera ready and just started taking pictures non-stop and I got just a peak.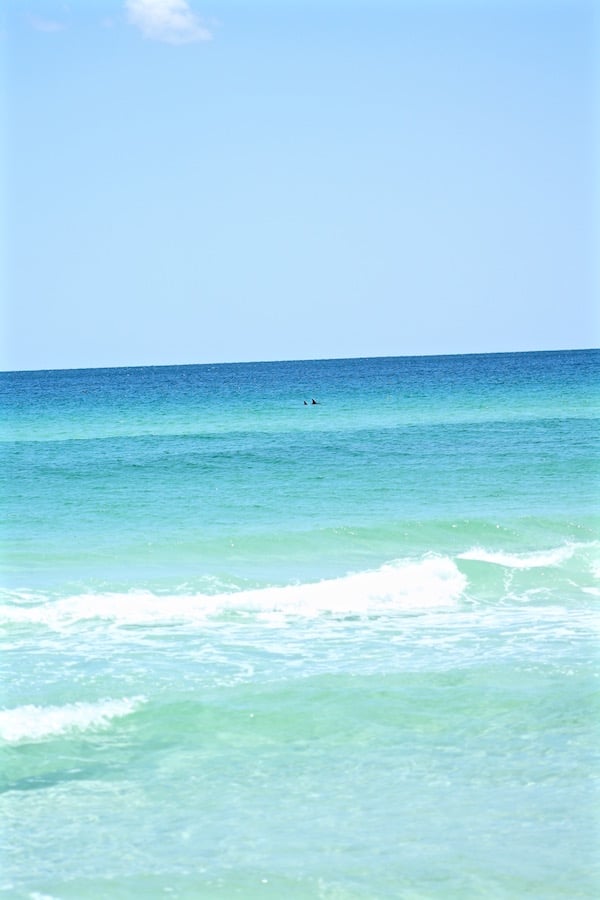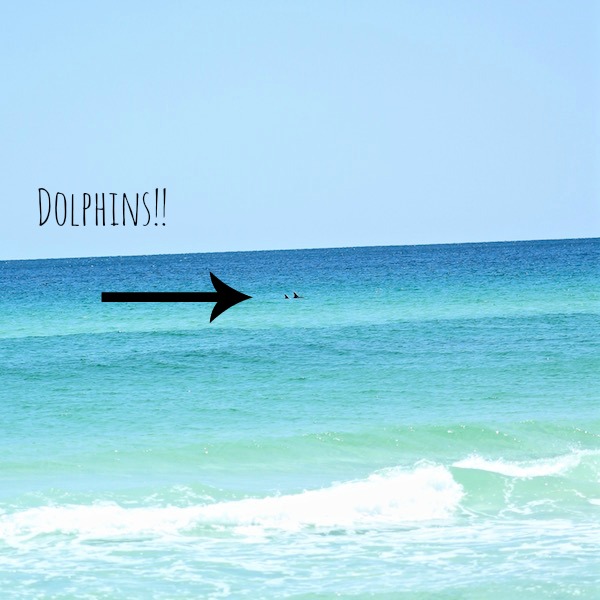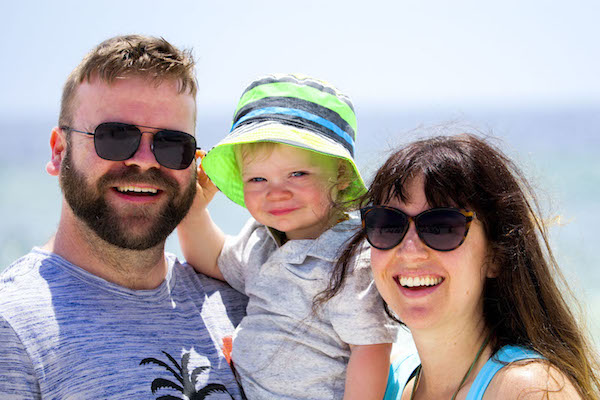 This is my favorite photo of the whole trip. This one is definitely going on the wall!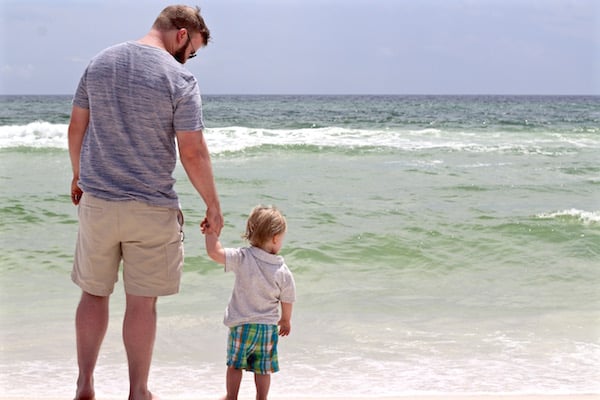 And this one too!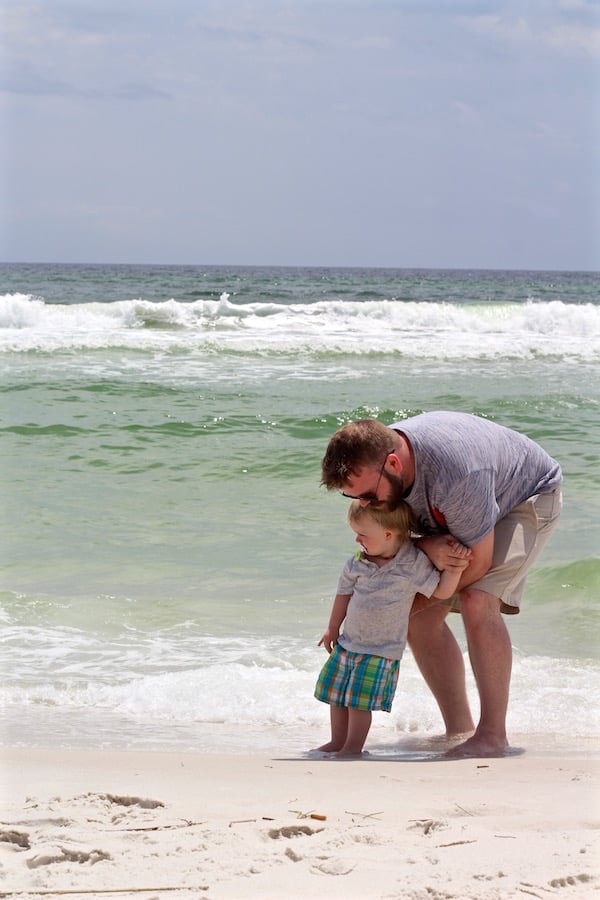 And then of course, we had a mermaid-making session on the beach. I can't even believe the details my friends put into this sand beauty. It took them over an hour but a masterpiece was made!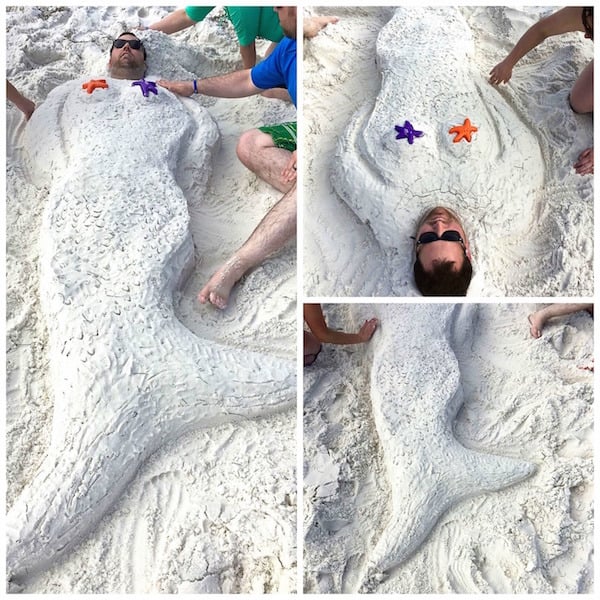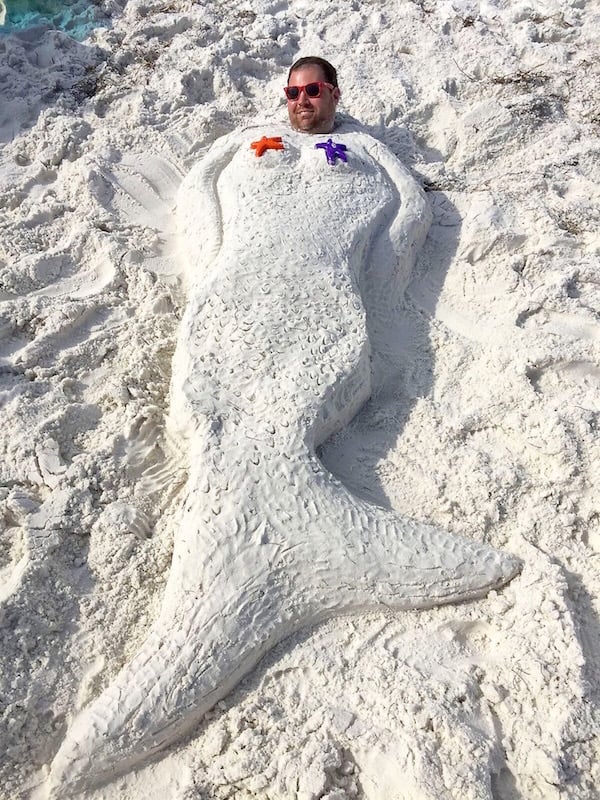 A match made in heaven!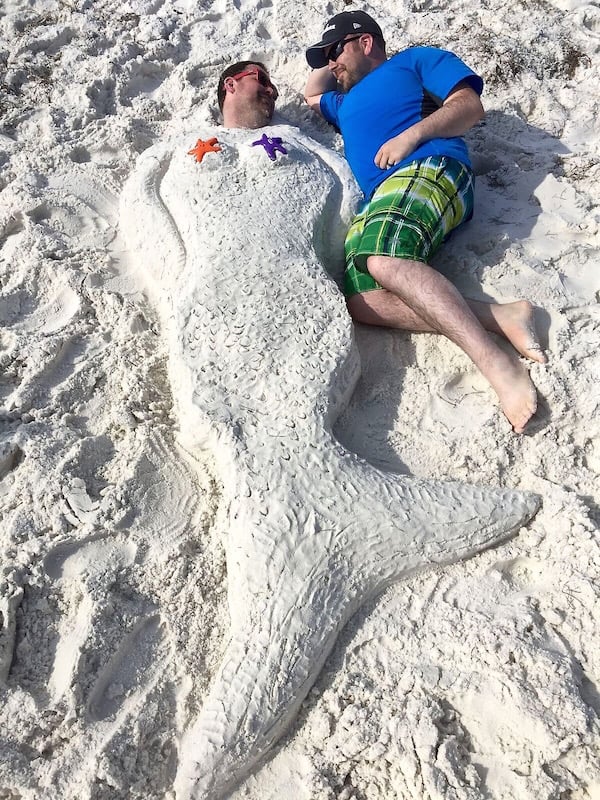 BEAUTIFUL SEASIDE, FLORIDA
Seaside, Florida is just a stone's throw from Destin, but is definitely worth checking out. It's a quaint little beach town where all the houses are designed so they all have a cohesive theme. The shops, restaurants, and food trucks all seemed to be plucked from an almost too perfect imaginary land. In fact, Seaside was the town that was featured in the movie "The Truman Show" with Jim Carrey. It's not somewhere I'd like to live because it's just a little toooo perfect, but it's nice to visit while I'm in the panhandle because they really do have the best food anywhere in the area. Plus they ship in those perfect pink sunsets reserved only for Seaside, ha!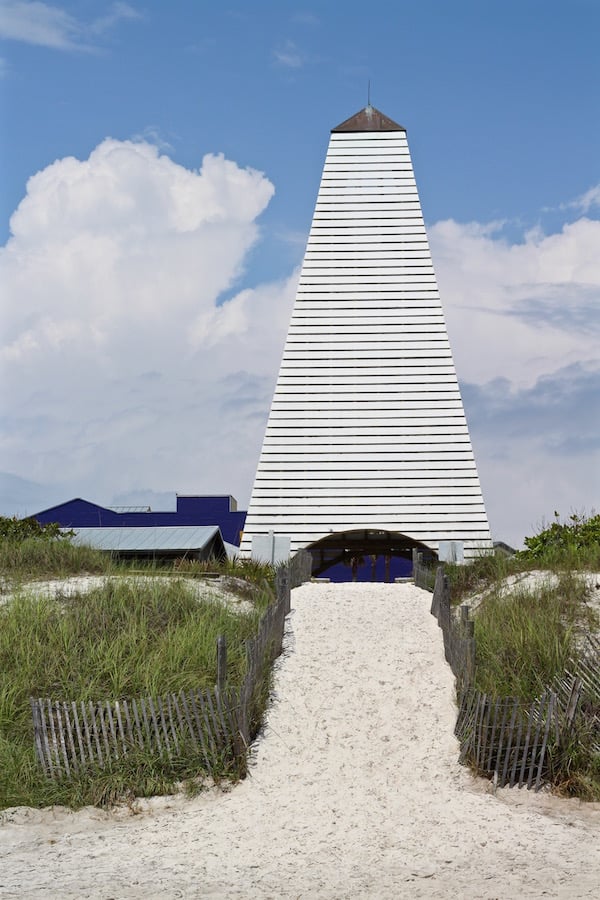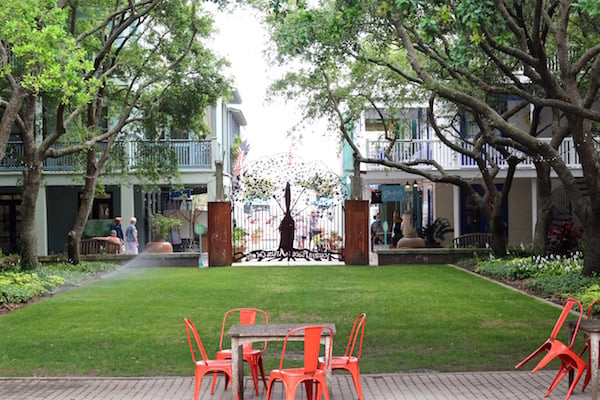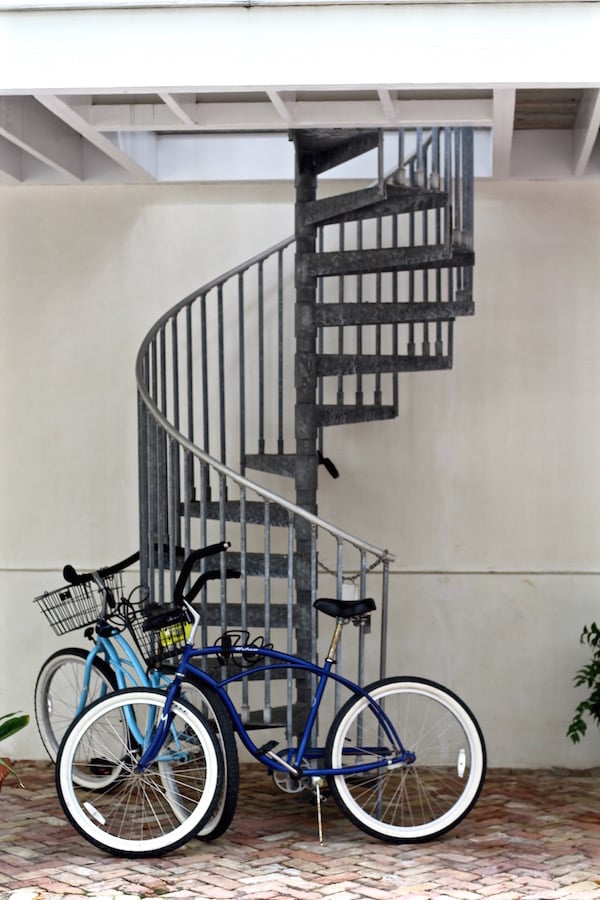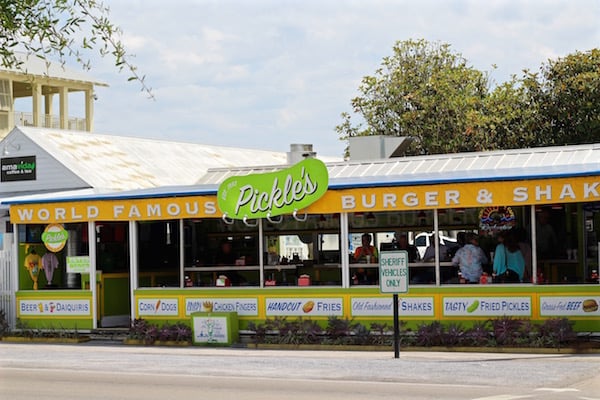 Ok now let's talk food! This little taco bar is part of Bud and Alley's restaurant group in Seaside. They have a few different restaurants all within a few steps of each other, and I have been to all of them now! We were wanting something light and refreshing (and cheap), so we stopped at the Taco Bar and boy were we impressed! They had awesome cocktails, great chips and salsa, guacamole, and some of the best fish tacos I've ever had.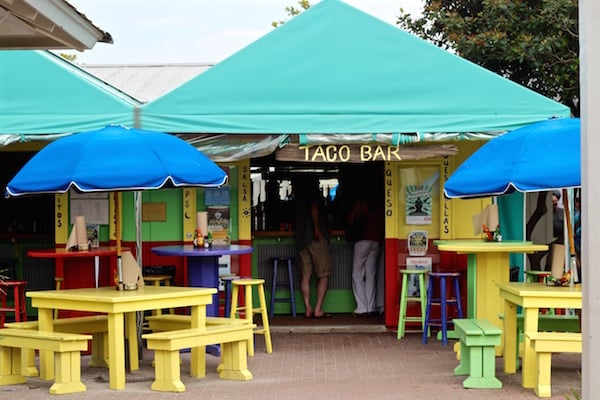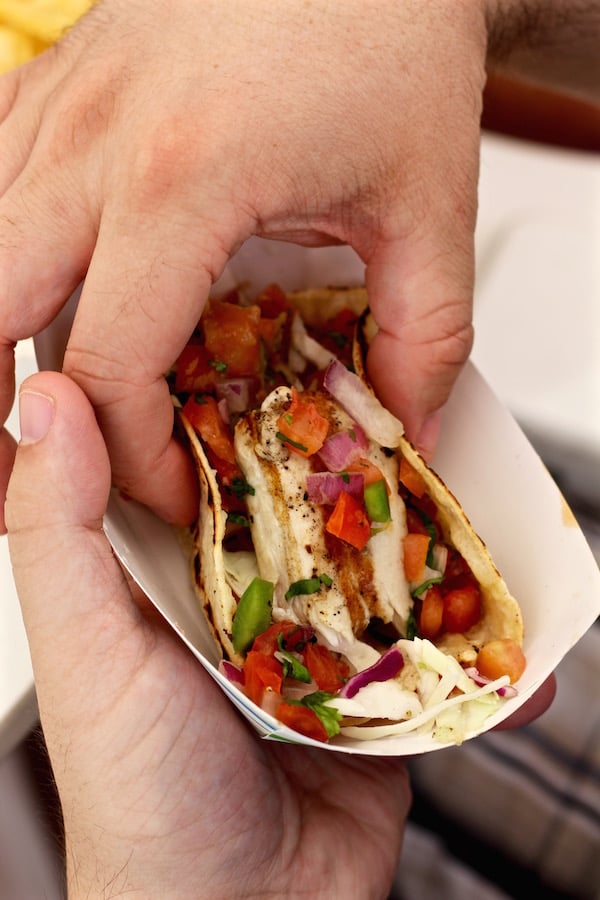 The last night of our vacation, my friend who works at a quaint shop in Seaside "The Art of Simple" recommended we try Bud and Alley's Pizza Bar for dinner. We got there early (before 6:00pm) and easily got a table on their veranda with the most picturesque view anyone could ask for.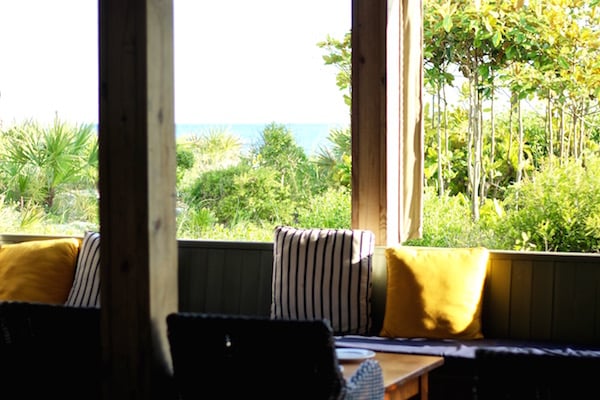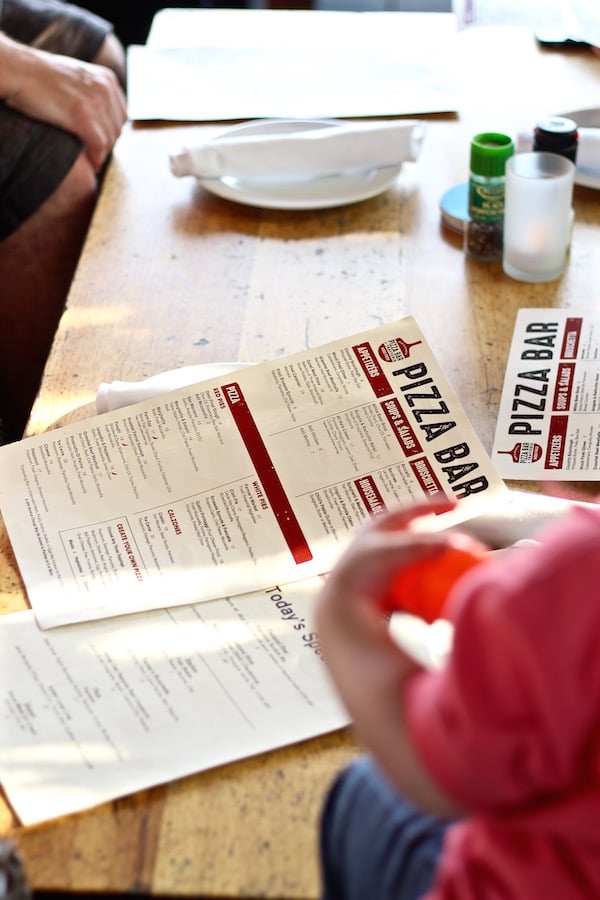 Their cocktails were so refreshing and they only used fresh juices (nothing artificial!) in their custom drink menu. My favorite was a jalapeno-infused cocktail that had a nice bite and citrusy flavor.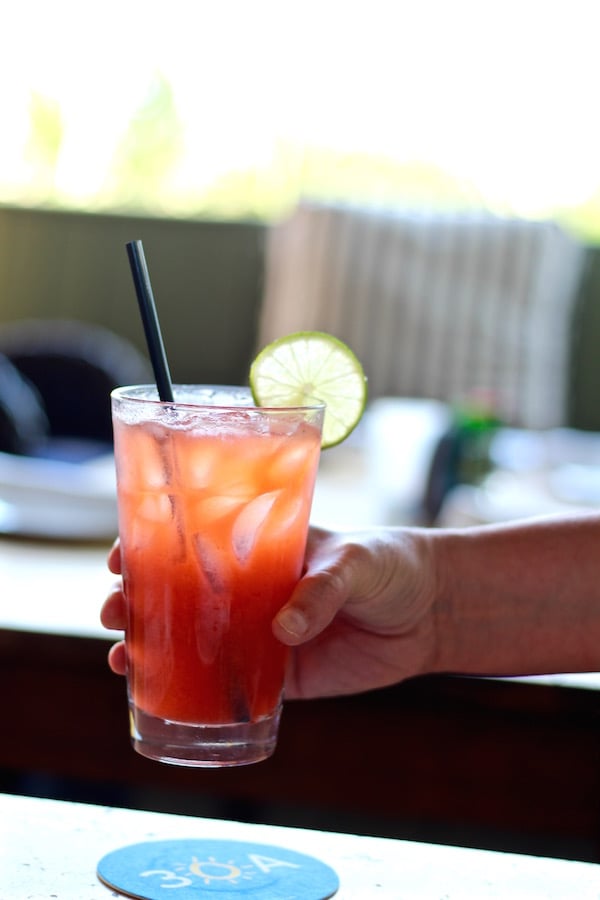 Ya'll, these brussel sprouts were by far the best I've ever had! They were flash-fried and dressed with a sherry vinaigrette and hazelnuts and pancetta. Our friends are vegetarians so we got it without pancetta, but none of us missed it. They were SO GOOD!!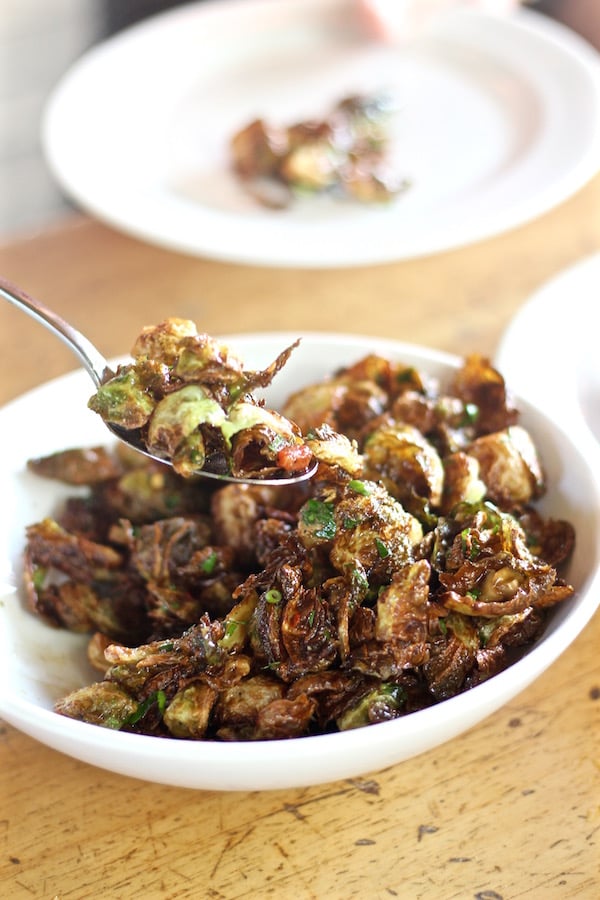 There pizzas were nice and thin and crisp with lots of different fresh ingredients to go on top. A favorite of mine (not pictured) was the crab and roasted corn pizza. Mmmmm.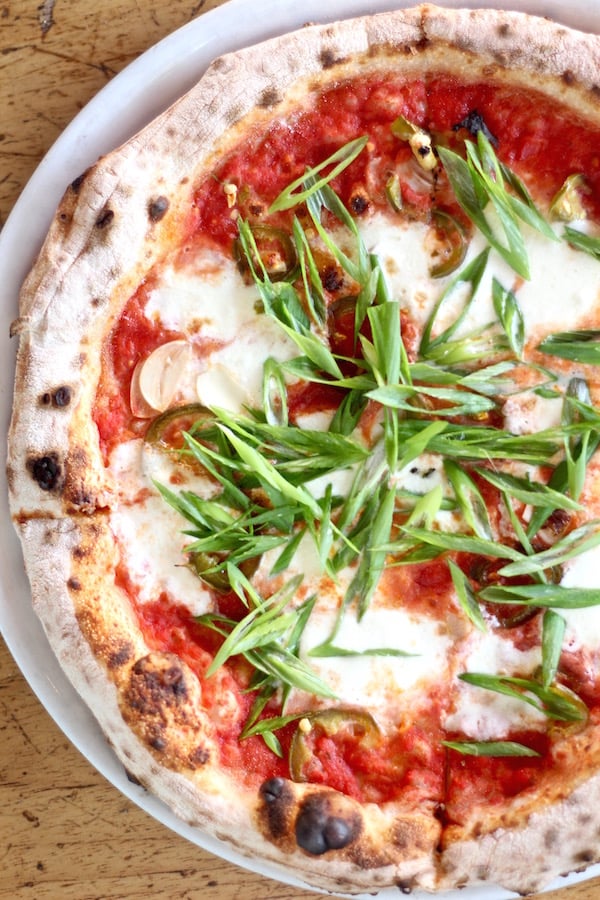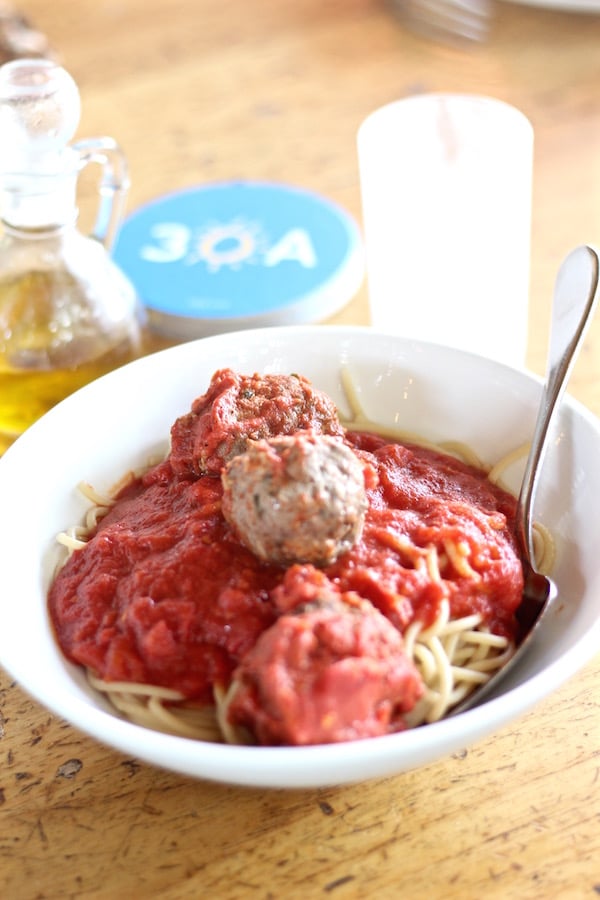 A lovely little chocolate tart with salted caramel and hazelnuts with a side of house-made gelato topped our dinner off!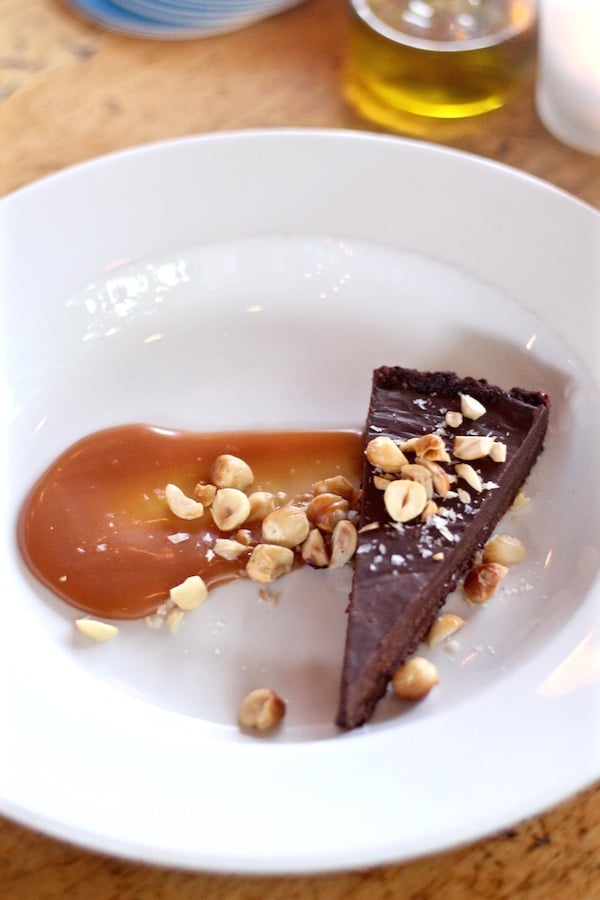 Since our bellies were full and happy, we took some last family photos and my little one took it upon himself to get his last fix of the most giant sandbox he will ever play in.