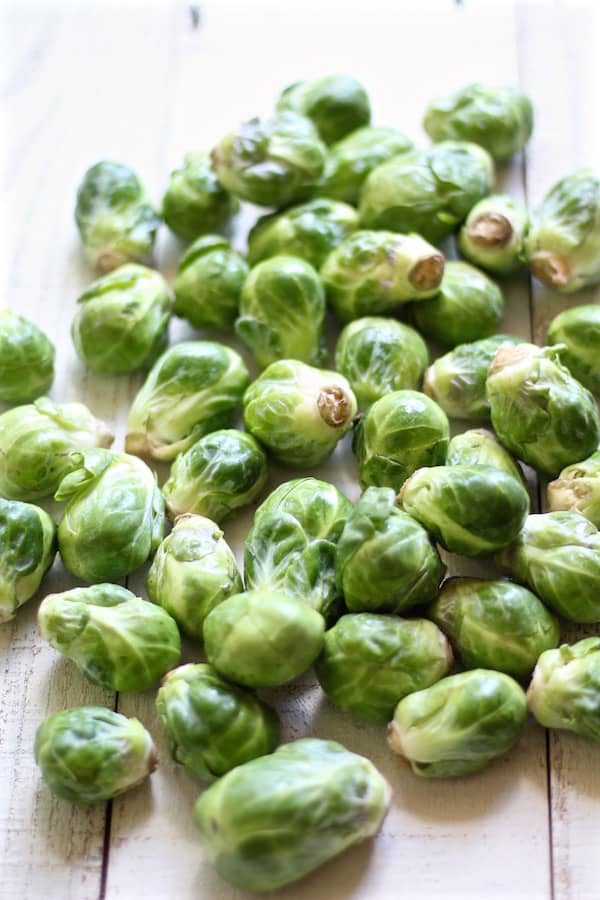 Some days are more stressful than others. In those times, fried food usually helps. At least today, we are frying up some Crispy Brussel Sprouts with balsamic vinegar so we can feel a little better about eating more vegetables, HA! I know Brussel sprouts are the arch nemesis of just about every child alive, but it just might be possible to conform any brussel sprout hater with this recipe.
The trick to making brussel sprouts a vegetable that you actually CRAVE is all in the outer leaves that fry up in a shallow pan and taste like flavorful potato chips! I first tried crispy brussel sprouts just recently when we took a trip to Florida that you can read all about HERE. This trip was complete with an epic sand mermaid-making session that you must see to believe, our little toddlers first trip to the beach, and lots and lots of tasty food that I documented along the way.
Luckily, I was able to recreate our favorite dish of the whole trip at home. These crispy bites are a perfect appetizer for entertaining because they might not make it to the table once they are fried up. The leaves take a little time to remove, but you only remove the ones on the outside that naturally fall off, then you can fry fry up the rest of the whole sprout too so no vegetable is left behind!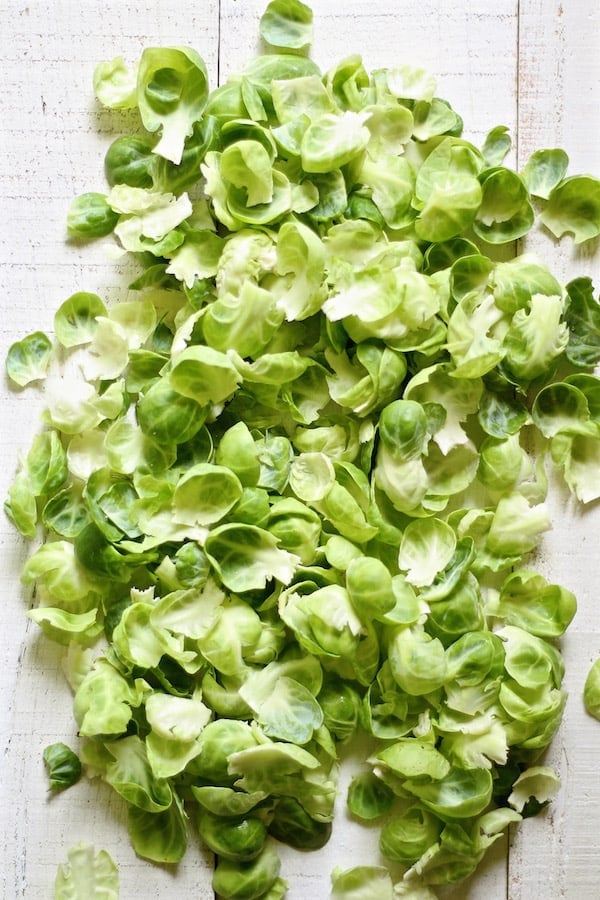 I took about 5 cups of brussel sprouts and sliced off the ends which made the outer leaves fall off. Remove any leaves that come off easily and set aside. Don't waste your time plucking all the leaves off, it will only irritate you to no end! Slice the core of the brussel sprout in half and set aside as well. I like frying in a shallow cast iron skillet so you don't have to use more than 1 cup of oil. Since each batch of the leaves only takes about two minutes, the process goes very quickly. The whole sprouts take 5-7 minutes, but there will only be about two batches worth to fry. You can certainly speed up the process by heating two pans with oil. Simply have one large sheet pan lined with paper towels for draining to the side of the stove ready to go.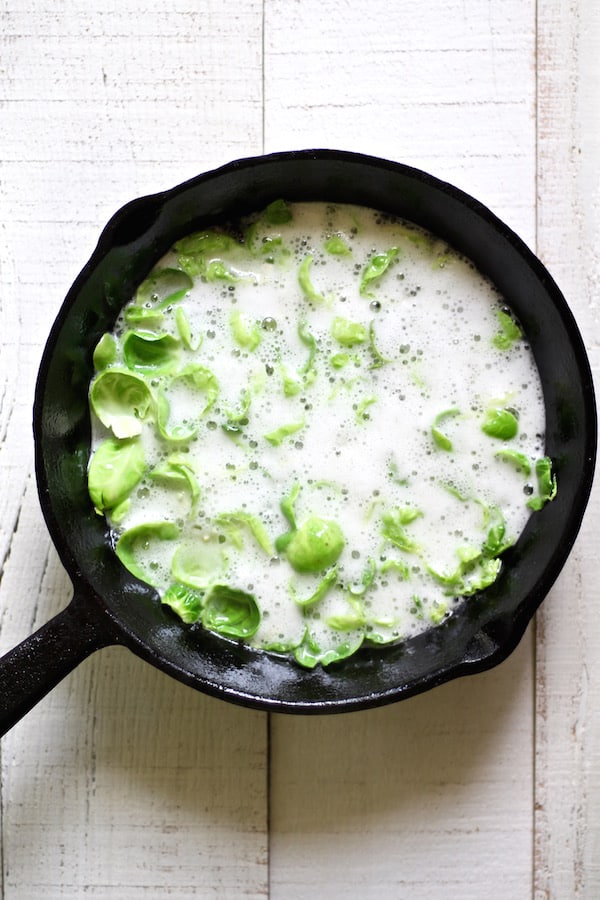 Heat the oil to medium heat, as the leaves have a tendency to pop in the oil. This will control oil splatter. A handy tool to have on hand for removing the leaves and whole sprouts is a bamboo "spider" strainer typically used for frying in a wok. It picks up the food easily and strains the oil.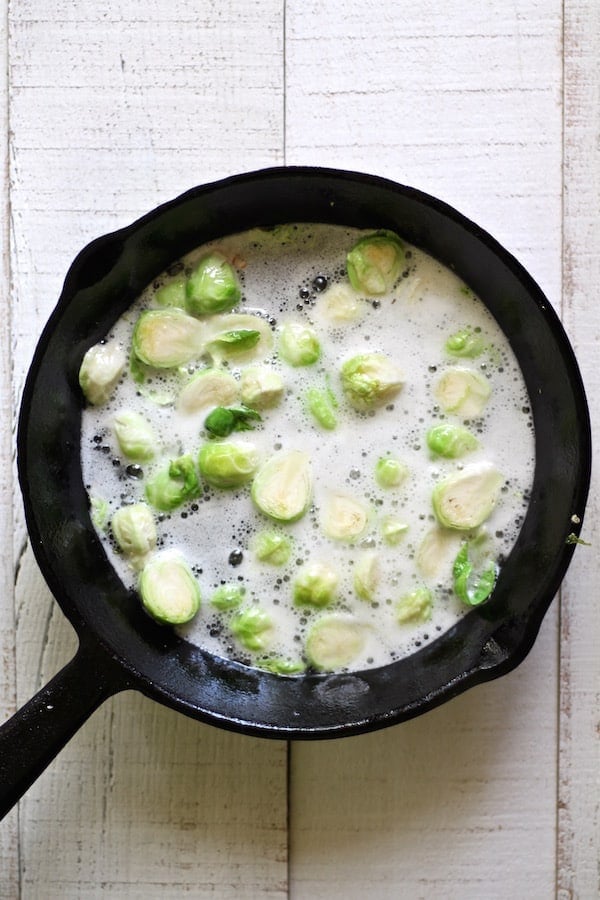 After frying and straining, immediately season each batch with Essence of Emeril seasoning blend since it's basically the greatest seasoning blend that ever existed. Of course, if you have a favorite blend with herbs, garlic, and onion, you can substitute it with that. Once they are all fried, add them to a bowl and dress with balsamic vinegar and serve immediately. The leaves fried up nicely, but I could have fried the whole sprouts for even a little longer to get more color on them. They were still SO damn good.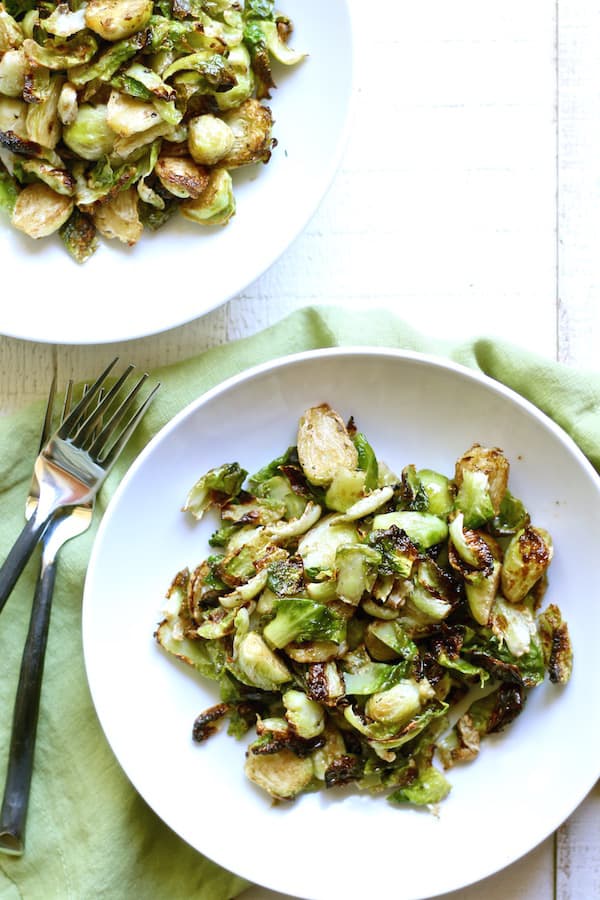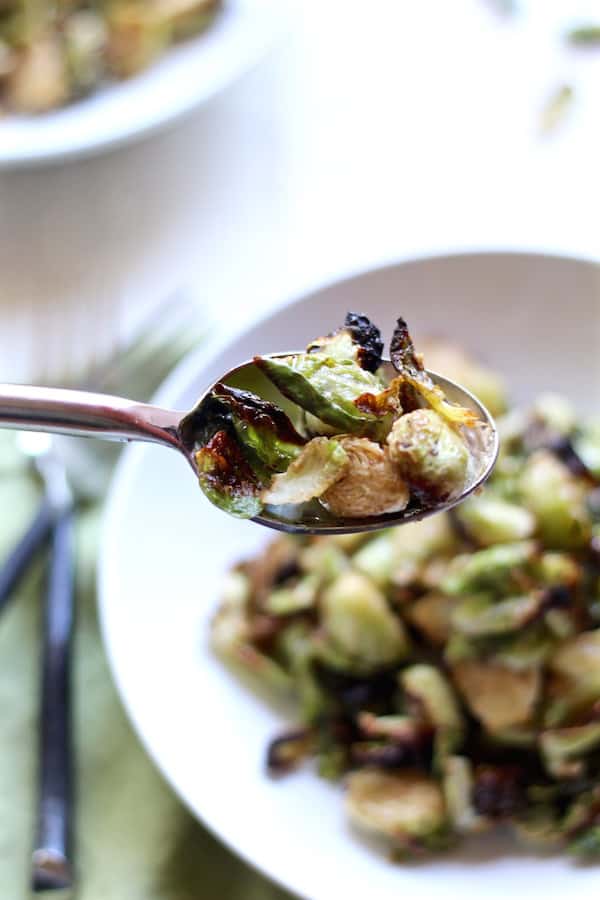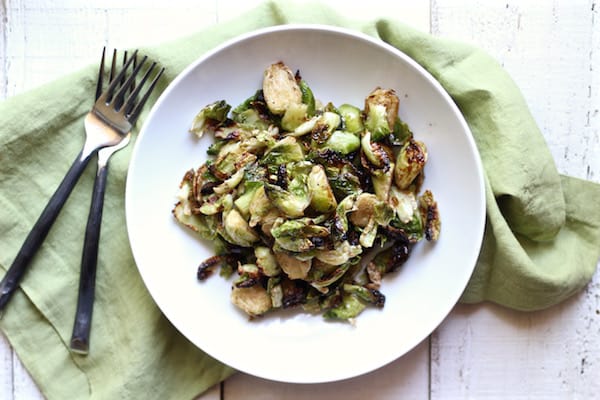 I would LOVE to hear any comments below if you get to try this recipe!!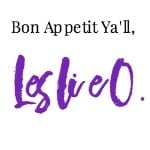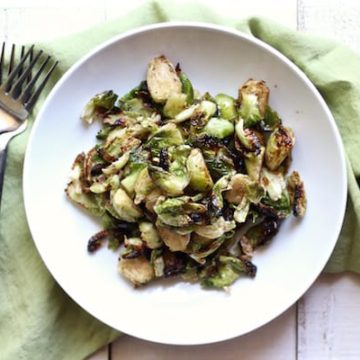 CRISPY BRUSSEL SPROUTS RECIPE
Even those who aren't brussel sprout fans will absolutely LOVE these crispy fried brussel sprouts with balsamic vinegar!
Print
Pin
Rate
Ingredients
5

cups

brussel sprouts

about 680 grams or 24 oz

1

cup

neutral oil for a 10 inch pan or fill it with 1 inch of oil (canola

grapeseed, or vegetable oil) DON'T fry with olive oil, it will burn

shallow frying pan

preferably a cast iron skillet

1 1/2

Tbsp

. balsamic vinegar

1

tsp

. honey

2

tsp

. of Essence of Emeril seasoning blend or your favorite all purpose seasoning blend with herbs

garlic, onion, etc.
Instructions
Cut off the ends of the brussel sprouts and remove the top leaves that easily fall off, set aside. Cut the core of the sprouts in half and set aside.

Heat a cast iron skillet or shallow frying pan over medium heat with 1 inch of oil.

Place a sheet pan lined with paper towels next to your frying pan.

Drop a couple of leaves into the oil to test the temperature. They should start to sizzle. Add a handful of leaves to the pan and fry for about two minutes or until they get some nice color on them. Be aware that the oil might pop so stir occasionally with a spider to help lessen the splatter. Drain each batch on the paper towels and spread them out so they don't get soggy. You will know when they are done when they are crispy like a potato chip. Season each batch with the seasoning blend right after you place them on the sheet pan to drain.

For the whole sprouts fry for 5-7 minutes or until they get nice and golden brown. Drain and season as well.

Mix the honey and balsamic in a bowl and add the leaves and sprouts. Toss to coat and check for seasoning. Adjust as needed.

Serve immediately.