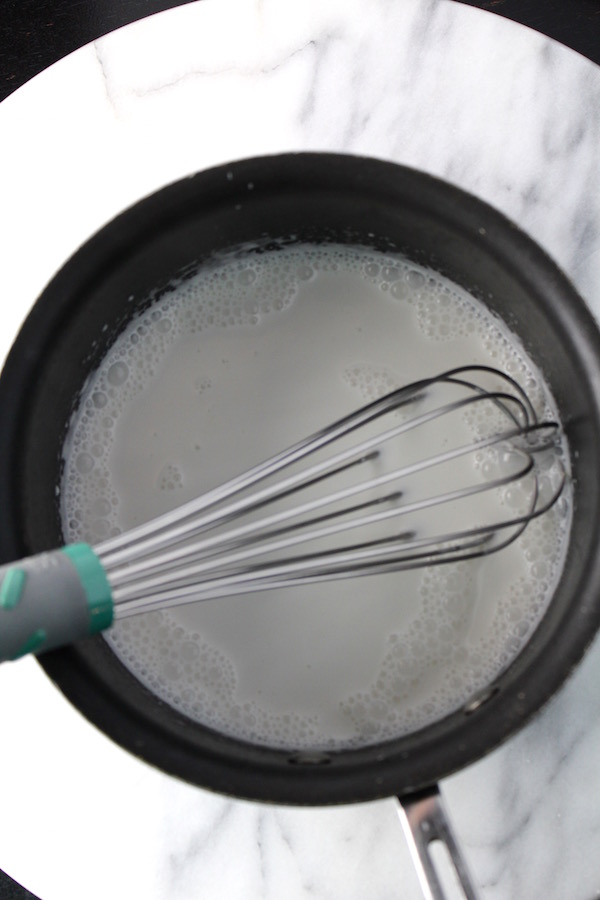 CHOCOLATE and MATCHA… Yes, let's just start there. For the New Years getting-in-shape folks, and everyone else on the planet, I'm about to share a recipe with you that will BLOW YOUR MIND (at least it did mine)! Dark chocolate and matcha green tea powder are packed with such high levels of antioxidants, that if you drank this glorious hot beverage enough, you just might live forever (this statement has not been approved by the FDA, hehe)!!! Matcha green tea powder has about 137 times the amount of antioxidants as regular brewed tea. Chocolate has also been labeled a superfood loaded with more antioxidants than most foods on the planet. This drink can also be vegan (pretend that you don't see that beautiful dollop of whipped cream on top) since I have enhanced the flavor profile even more with coconut milk instead of regular milk. If you've never tried matcha, the flavor is earthy, and almost grassy. When it's whisked with hot water or liquids, it has a naturally frothy consistency, which is why matcha lattes are popping up at swanky coffee shops across the country.
Tea and chocolate pair so beautifully together, that I just KNEW this spin on hot chocolate was going to be EPIC (and I was right)!! So drink up folks, and if you are still around in 200 hundred years, you can tell future generations about this magical recipe!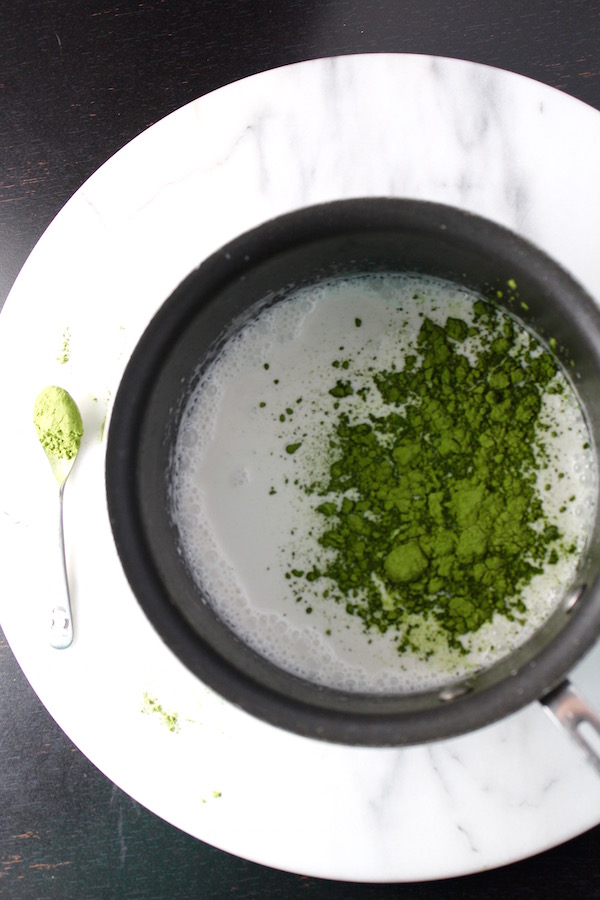 To make this magical, luscious hot chocolate start by heating unsweetened coconut milk over moderate heat on the stovetop, whisking occasionally. Next, whisk in the matcha green tea powder until it's fully incorporated. If you can't get all of the tiny lumps outs, don't worry, just whisk it as smoothly as possible.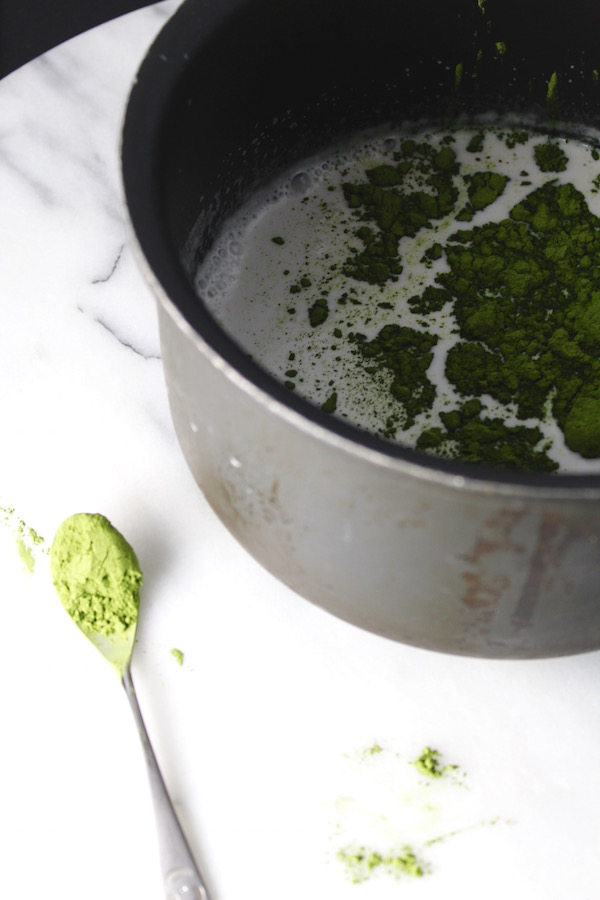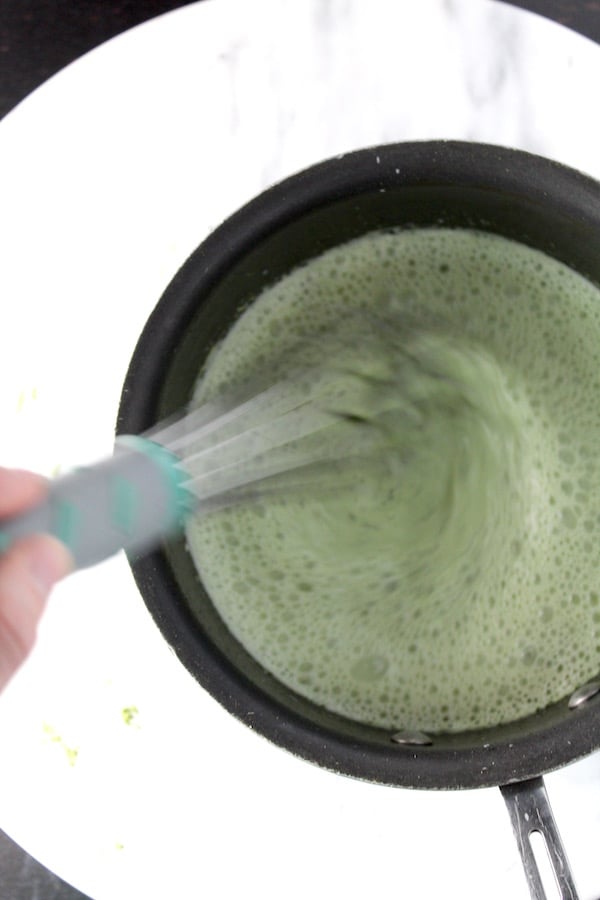 Now pour in the bittersweet chocolate chips while it's still on medium heat and whisk some more until it's nice and smooth.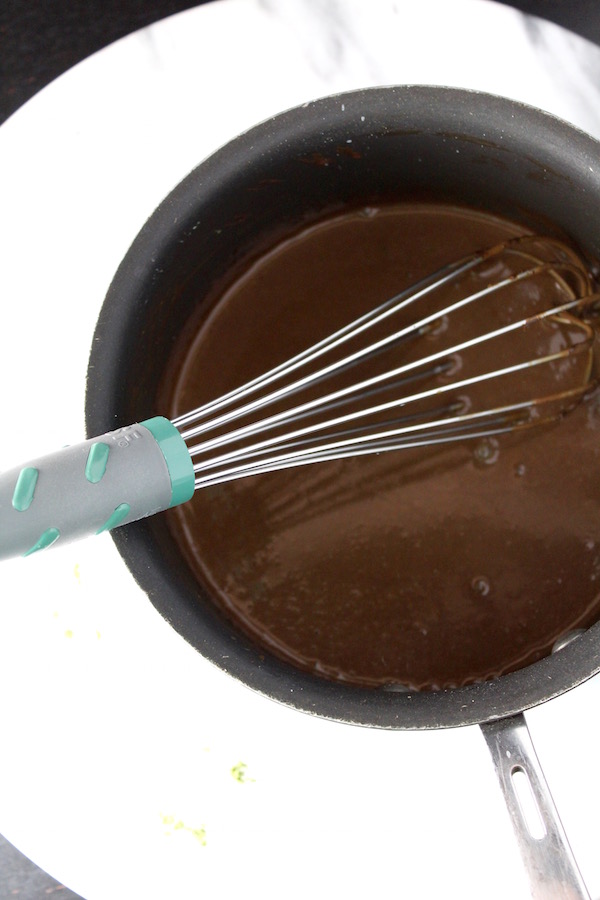 Top with a dollop of lightly sweetened freshly whipped cream if you don't mind unveganizing this drink (surely that word exists, right?). BOOM, mike drop!!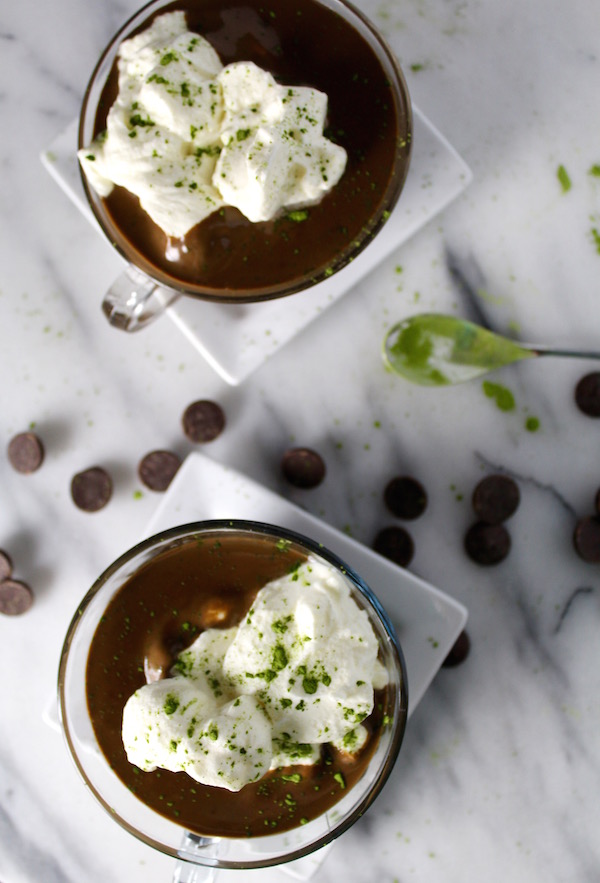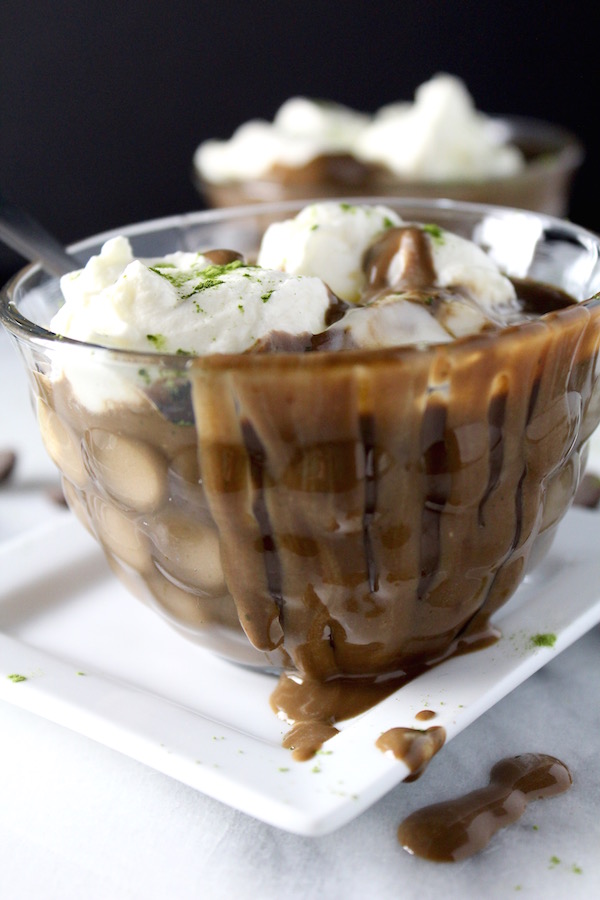 This post contains affiliate links for amazon.com. If you purchase any of the items through the links I get a small commission, which helps support Bessie Bakes! I only recommend products I use and love.
Bon Appetit Ya'll,
Leslie O.
Print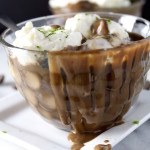 Coconut Matcha Hot Chocolate Recipe
Antioxidant rich matcha green tea powder and bittersweet chocolate create the most luscious and healthy hot chocolate ever!
Ingredients
1 1/2

cups

unsweetened coconut milk

300 grams

1/3

cup

(heaping) bittersweet chocolate chips

ghiradelli is what I use (70 grams)

2

tsp

. matcha green tea powder

2

Tbsp

. powdered sugar or maple syrup
For the whipped cream
1/2

cup

heavy whipping cream

2

tsp

. powdered sugar or maple syrup
Instructions
Heat the coconut milk over medium heat in a saucepan, whisking occasionally.

Whisk in matcha green tea powder until it's incorporated. If there are still some tiny lumps, don't worry, just get it as smooth as possible. The liquid will be somewhat frothy.

Whisk in the chocolate chips until the mixture is nice and smooth.
For the whipped cream:
With an electric beater or stand mixer, beat the whipping cream, adding the powdered sugar a little at a time. Don't over beat because it will turn into butter!

Pour the hot chocolate mixture into tea cups and top with whipped cream and a sprinkle of more matcha powder.