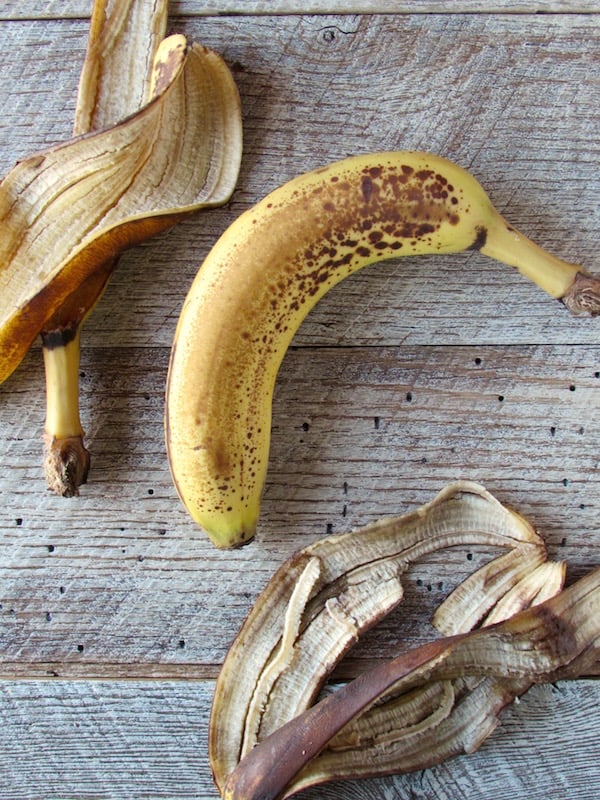 There are some recipes that stand the test of time because they evoke a sense of warmth and comfort. Although simple, some baked goods bring a sense of nostalgia just by the mere thought of tasting them. For me, banana bread falls into this category. While sifting through some of my grandmother's recipes, I found one for a simple banana bread. Although totally scrumptious, I wanted to pump up the volume by adding cold pressed coconut oil, toasted walnuts, chocolate chips, and a bit of orange zest. A touch of apple butter lends a spicy sweetness in the background while overripe bananas give a rich, fruity flavor. To send it over the moon, I added my grandmother's swoon-worthy brown sugar glaze. Not to gloat, but this is THE BEST BANANA BREAD I've ever had!
In the title it claims to be gluten free. The wonderful thing about this recipe is that it can be easily be substituted with all purpose flour with no adjustments to the measurements. For this recipe I used the new and improved version of Bob's Red Mill Gluten Free 1 to 1 Baking Flour (not to be confused with Bob's Red Mill All Purpose Baking Flour). This new blend already includes xanthan gum, which is essential for gluten free baking. When I was selling artisan breads and pastries on the side, I made lots of different gluten free goodies. I made my own gluten free flour blends myself because every recipe seemed to need a slightly different ratio of gluten free flours. Now that I am just baking for myself and my family (and now Bessie Bakes!) I wanted to try out a store-bought blend with xanthan gum already added. I spent enough time over the years arduously testing different GF blends that I can usually look at the color of the flour, the ingredients, and the order in which they are labeled and know if it's going to be pleasing to the palate. I was very excited to find that this blend was a success in my banana bread! I'll have to test it with a simple vanilla cake to really see if it's the perfect substitute for wheat flour.
To make this recipe, simply start with a a large bowl and a whisk or electric beater. Mix the coconut oil and sugar, then blend in the beaten eggs. Mix the buttermilk, vanilla, apple butter, and orange zest together. If you don't want to waste a whole bottle of buttermilk on one recipe, simply combine regular milk with one teaspoon of apple cider vinegar (or white vinegar) and give it a few minutes to curdle. Next combine your flour, cinnamon, and salt. Alternate adding your wet and dry ingredients to the bowl.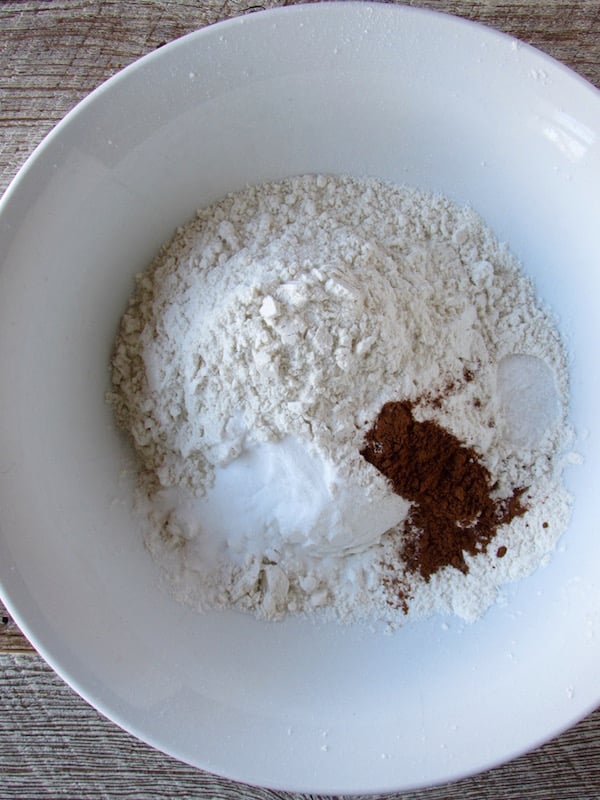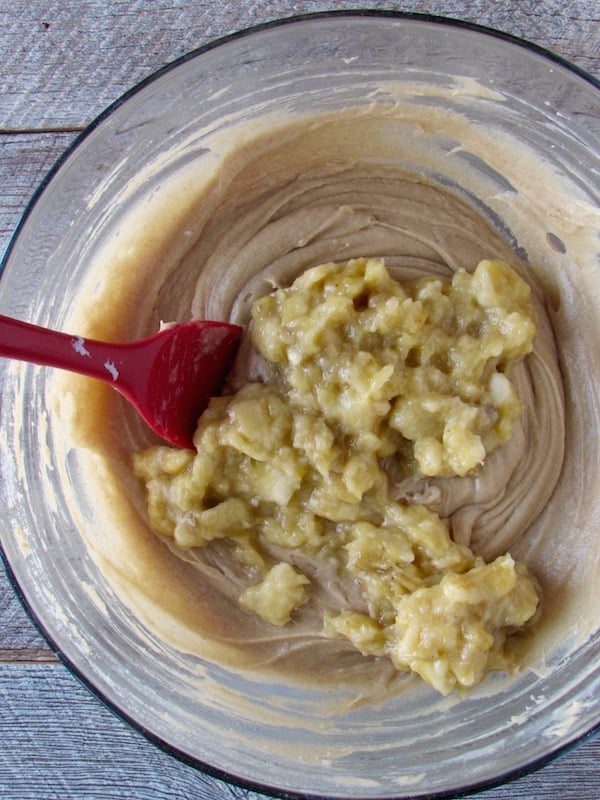 Whisk until the ingredients come together, then fold in the mashed bananas and chocolate chips. Grease a large loaf pan (I used a 10.5 x 6 x 3 inch pan) with coconut oil. Cut a piece of parchment paper to cover the bottom of the loaf pan and grease the top too. I used a loaf pan with a pattern inside so I didn't use the parchment paper.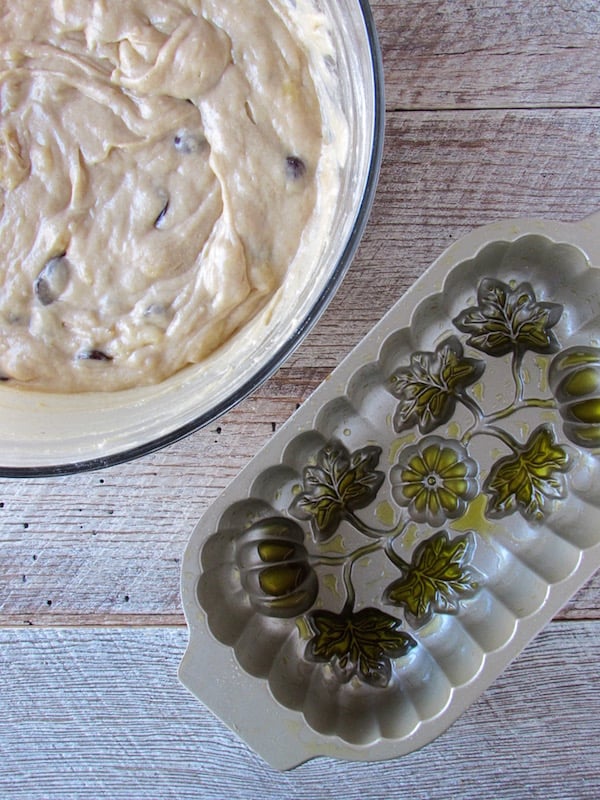 Keep in mind loaf pans tend to vary in size so fill the pan to no more than THREE QUARTERS FULL, especially if you are making it gluten free! Without gluten, the batter can't sustain the shape if it rises too much over the top of the pan. It can easily flow overboard, so watch out!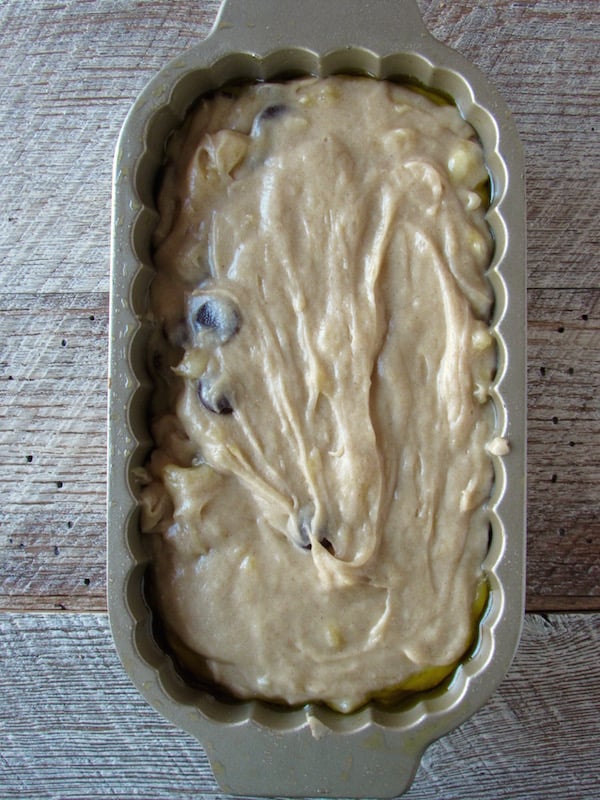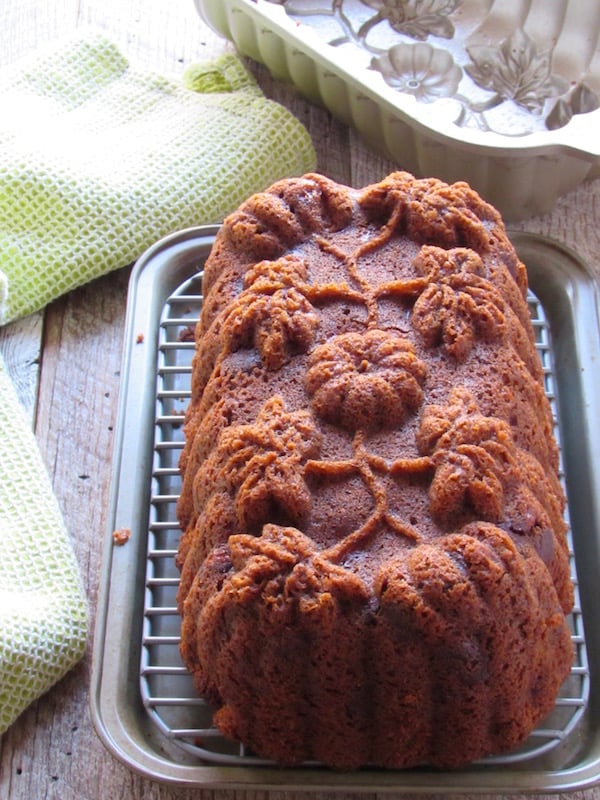 Bake at 350 degrees for 55 minutes to one hour or until a knife inserted comes out clean. While the banana bread is cooling, make the glaze. Melt the brown sugar and butter over medium heat, then add the milk, vanilla, and baking powder. Keep stirring with a wooden spoon and let it bubble for one minute to allow it to thicken. Immediately pour over the banana bread or else it will firm up if you let it sit for too long. Oooh la la!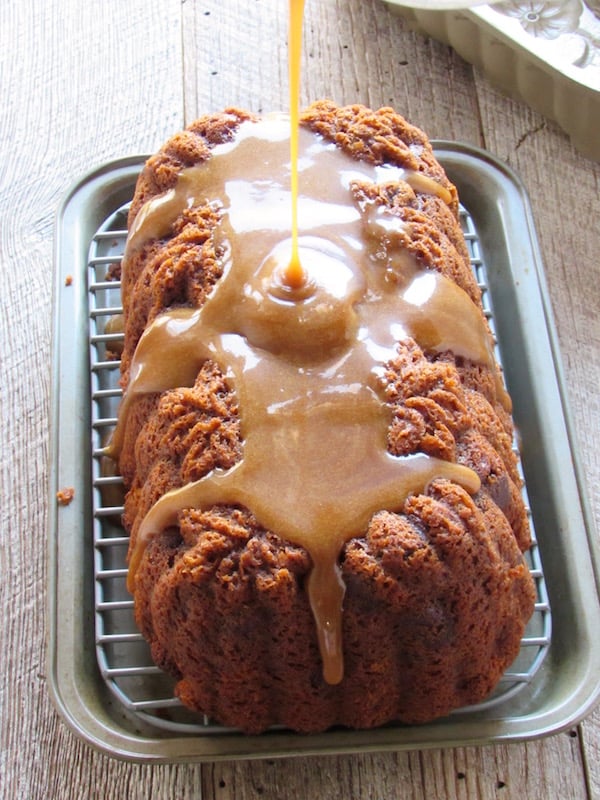 Now sit back and admire your work. Then lick up, er, clean up that lovely glaze that poured over the sides of the pan.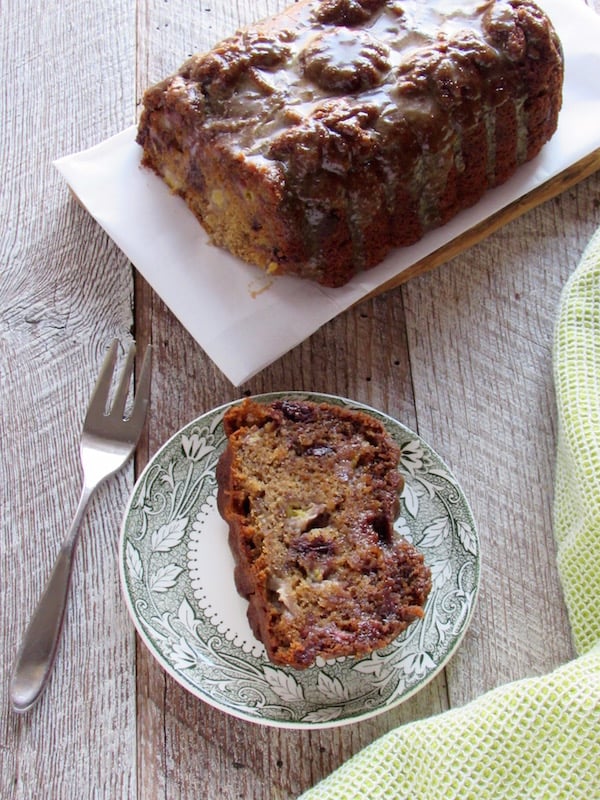 Bon Appetit Ya'll,
Leslie O.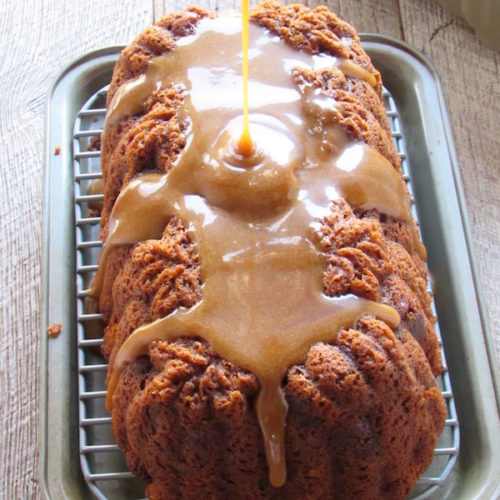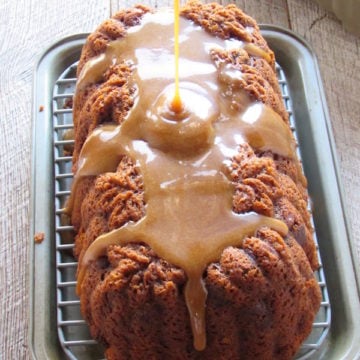 Gluten Free Banana Nut Bread with Coconut Oil and Chocolate Chips
Give the traditional banana bread an extra punch of flavor with coconut oil, chocolate chips (and some secret weapons) for a tasty breakfast or snack.
Print
Pin
Rate
Ingredients
2

cups

gluten free flour blend or all purpose flour

with xanthan gum added

1

cup

sugar

3/4

cup

cold pressed coconut oil (melted

but not hot)

1

cups

and 1/2 mashed ripe bananas

approx. 3 bananas

1/2

buttermilk

2

eggs

1/2

cup

chocolate chips

1/

cup

toasted walnuts

chopped

1/2

tsp

. salt

1

tsp

and 1/2 . baking soda

1

tsp

. vanilla

1

Tbsp

. apple butter

optional

1

tsp

. cinnamon

1

tsp

. orange zest

For the glaze:

1

cup

brown sugar

3

Tbsp

. milk

4

Tbsp

. butter

1/4

tsp

. baking powder

1

tsp

. vanilla
Instructions
Preheat oven to 350 degrees.

In a standing mixer with the paddle attachment or by hand with a whisk, combine the oil and sugar.

In a small bowl combine the buttermilk, apple butter, orange zest, and vanilla.

Beat eggs into sugar and oil.

Combine the flour, salt, baking soda, and cinnamon.

Alternate adding the dry and wet ingredients into the batter just until combined.

Mash the bananas and fold into the batter.

Fold in the toasted walnuts and chocolate chips.

Coat the loaf pan with coconut oil and place a piece of parchment paper at the bottom of the loaf pan. Coat the top the parchment in oil as well.

Fill the loaf pan with the batter three quarters full.

Bake in the center rack for 55 minutes to one hour or until a toothpick or skewer inserted in the center comes out clean.

For the glaze:

While the bread is cooling melt the butter and brown sugar over medium heat.

Stir in the milk, vanilla, and baking powder and let bubble while continuously stirring for one minute.

Place the banana bread on a sheet pan to catch the excess glaze.

Immediately pour over the banana bread.

Slice and serve.