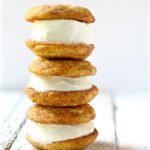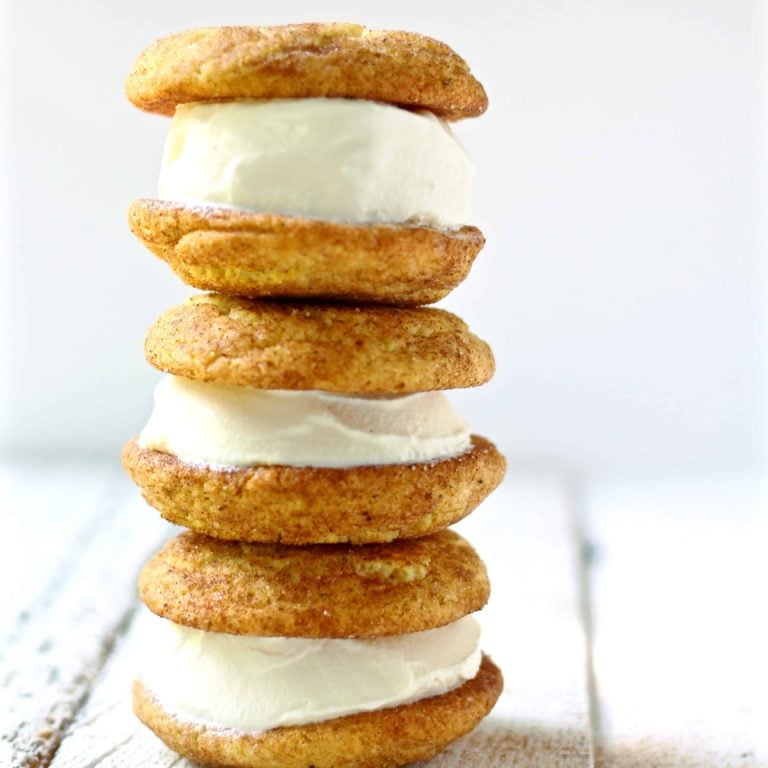 Print
SOFT CHAI SNICKERDOODLE COOKIE ICE CREAM SANDWICH RECIPE
Soft and tender chai snickerdoodle cookies, sandwich creamy vanilla ice cream for the perfect summer dessert!
You can bake the cookies up to 8 hours in advance before serving so they are ready to go when serving for yourself, family, or guests.

Scoop one large scoop of ice cream between two cookies and place in the freezer to firm up the ice cream for up to one hour. If you don't mind a more firm cookie, you can make the ice cream sandwiches up to several hours in advance.