This is an affiliate post on the top 10 ways Food Blogger Pro will help you become a successful food blogger. If you join Food Blogger Pro, I receive a small commission at no extra cost to you, which helps support Bessie Bakes. I only recommend Food Blogger Pro because I am a committed member myself and cannot live without it!
Hey hey folks! If you are a frequent reader of this blog you might be wondering why on earth I'm not talking about food for once. For those of you awesome readers that are only interested in food and don't want to know the ins and outs of how to start a food blog, I will be back with lots and lots of recipes, so stick around! I know many of you out there might be food bloggers yourself and might be in need of an awesome community that could completely transform your food blog. Sounds great, right? Alright, let's talk all things food blogging!
In the year of 2016, food blogging is still on the rise like you wouldn't believe. I heard a statistic a few months ago from an SEO expert that there are around 10,000 food blogs A MONTH that are created. With recipe searches for food being one of the highest searched topics online, it's easy to see why food blogging has become such a huge trend in the last few years. With all those awesome food blogs out there, it can be an overwhelming task to make your blog stand out in the crowd. For me, Food Blogger Pro has given me more insight into how to create a food blog that I can be really proud of.
I started Bessie Bakes in the summer of 2015 with the help of Food Blogger Pro. In fact, without it, I don't think I would have made it past the first few months. Food Blogger Pro is opening its doors for enrollment for only two weeks so don't miss out on your chance to join a blogging community that can help you move mountains!
WHAT IS FOOD BLOGGER PRO AND WHY SHOULD I JOIN?
Food Blogger Pro is an online-based blogging "university" that is a monthly or yearly membership program run by Bjork and Lindsey Ostrom of one of America's top food blogs "Pinch of Yum". They have several incredible features as a part of their membership that you really can't find anywhere else. Imagine having power bloggers teaching you in an easy-to-understand, non-techie language every single step you take to start a website, become an incredible photographer, and how to run a successful food blog. The best part of this investment is that you can cancel at any time, and never sign a contract. You can pay monthly at $29 per month or buy a yearly subscription and save a few bucks a month. Enrollment happens only twice per year to ensure that they can assist all of their community. You only have until June 2nd 2016 to enroll, so if you are on the fence about joining, just try it out for one month and cancel if you don't feel it's worth it. However, I'm pretty sure once you get started you'll immediately know why there are around 2,000 bloggers that have already joined. Actually, 10-15% of the members are bloggers outside of the food niche, so you can really get a lot out of a membership no matter what kind of blog you have or want to start up. Here are the top 10 reasons Food Blogger Pro is worth every penny and more!
1) OVER 300 HOW-TO VIDEOS
The first thing you are likely to dive into once you become a member is the incredible library of 300 plus high quality how-to videos that cover everything from how to start a blog from the ground up on wordpress and navigating the backend of a website. If you are like me and are not techie, you will be in good hands with Bjork leading the way. Even if you consider yourself tech-savvy, chances are, there are sooooooo many things you might never have thought of when running a blog like how to re-size and rename images, how to optimize your site for SEO, what plugins are good to use, how to set up essential programs for your blog etc. etc, etc. Sure, you could probably research these topics for months and put your site all together yourself, but who has time to do all that? Plus there is a lot of information you may not realize you need to know. So let Bjork guide you through the process.
One of my favorite sections is the food photography how-to videos. Lindsey has become quite the food photography expert over the years, and her live photography workshops sell out several times a year. Let Lindsey walk you through how to become the best food photographer you can be. Because food blogs are based upon visual imagery capturing your eye, being a great food photographer is essential to having a successful food blog these days. The membership is worth it just for these videos alone.
Many seasoned food bloggers have joined Food Blogger Pro and have learned things they never even realized were important, especially when it comes to the backend of a website and good SEO tactics. Even if you are two or three years into your blog you will really gain a lot of insight and be able to make necessary changes to keep your site updated.
I find myself going back to these videos all the time, especially when I have an issue I need to fix, so it's wonderful to always have access to them.
2) LEARN HOW TO BE A GREAT FOOD PHOTOGRAPHER
Lindsey has lots of really awesome videos on food photography, food props, how to shoot with natural and artificial light, etc. I can't tell you how this alone has helped me to become a better photographer. It takes diligence and lots of practice, but I finally feel like I'm hitting a good stride with my photography. Plus if you are having trouble getting your photos excepted to food sites like Foodgawker, you can always get honest and constructive feedback on your photos in the forums. When it comes down to it, it all comes down to food photography when it comes to gaining a lot of exposure for your blog.
GO FROM THIS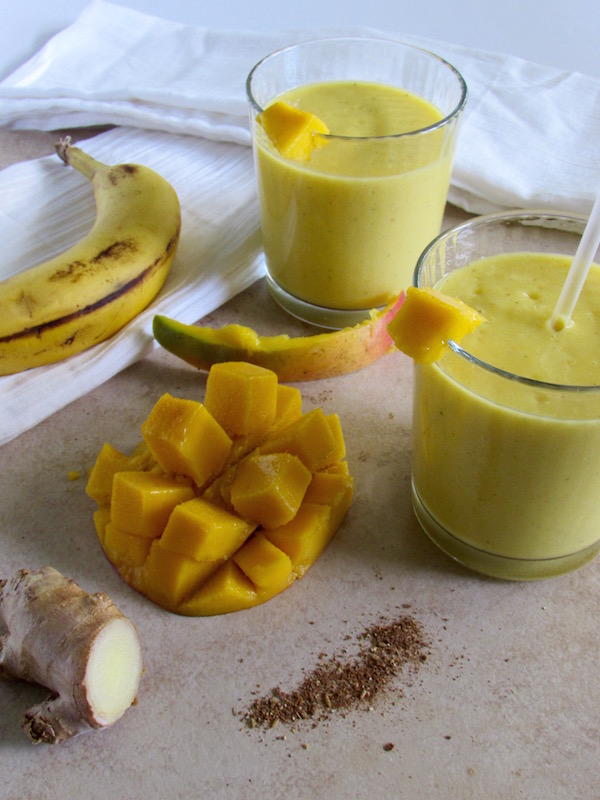 TO THIS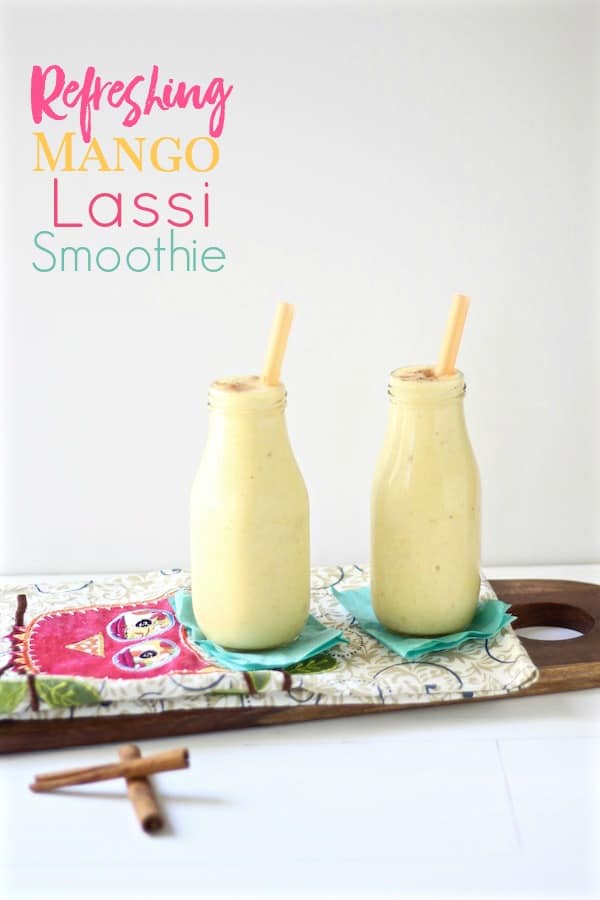 3) ACCESS TO COMMUNITY FORUMS
The community forums are a place where all the members can connect, ask questions, collaborate, get photo feedback, and basically get just about any questions answered. You can also receive lots of constructive and honest feedback about your food photography from seasoned professionals.
I can't tell you how many times I've had technical issues with my blog, or couldn't figure out how to set up my newsletter in mailchimp and I posted a question about how to fix these issues. I always get great feedback and help within the same day. Instead of spending most of my days (or sometimes weeks) trying to figure out how to set up certain things for my site or fix glitches, I just post a question, and BAM, I get all the help I need. I have saved hundreds of dollars (maybe thousands!) by not having to hire a professional for odds and ends for my site by just having constant access to the forums!
The forums are also the BEST place to get some of the best insider tips and tricks on all things blogging. From Pinterest strategies, to help with SEO, to feedback about any ideas you have for monetizing your blog, you name it, the topics have been covered.

4) CONNECT WITH FELLOW FOOD BLOGGERS
The forums are also the place where you get to know lots of great bloggers out there. I can't tell you how important connecting with other bloggers is to the success of your blog. I have taken part in several group giveaways that were hosted by bloggers in Food Blogger Pro where we gave away up to $1000 worth of prizes for readers. I have a toddler at home, so the idea of finding 20 other bloggers, putting all the details together for a giveaway, emailing all those bloggers the information, etc. is just not something I have a time for at the moment. However, in Food Blogger Pro, bloggers are always posting opportunities to participate in group giveaways that they have put together. Giveaways are a great way to get email subscribers, and have readers follow you on social media as a way to enter to win a prize. My email list has grown exponentially by taking part in these giveaways and I've gained lots and lots of new readers. If you are wanting to create a giveaway yourself, all you have to do is post it in the forums and the bloggers respond immediately. This saves countless hours because your community is right there! Blogging can be so isolating, so getting to know professionals in your niche will keep you motivated.
5) COLLABORATE ON BUZZFEED POSTS AND RECIPE ROUNDUPS
If you are wanting to boost your traffic and make a name for your blog, creating posts for Buzzfeed is a great way to do so. In Food Blogger Pro, every week there are bloggers wanting to submit recipe roundups for Buzzfeed and their own sites. Sharing your content is essential for growing traffic and getting lots of eyes on your content, and Buzzfeed has millions of readers. If your post (or one you contribute to) gets picked up by Buzzfeed, you'll get a nice traffic boost from the links. This is another way the bloggers collaborate in the forums. Just submit a recipe to the topic it coincides with and it will be put together. Again, if I wasn't a member, I would have to create ALL of these posts myself, which would be so time-consuming that I wouldn't get a chance to do this much, hence my traffic would suffer a a lot.
6) LEARN HOW TO CREATE EBOOKS
Creating your very own eBooks is another great way to make money from your blog. I'm sure some will tell you it's really easy, but I beg to differ. It can take months sometimes to put a great eBook together, at least one that sells well, so you need guidance on how to make this happen. The videos include a segment on creating and selling eBooks, and the forums are a great place to get feedback on your topic, photos, and get lots of great tips on promoting your product. I even participated in a "Create your eBook in 90 days" thread in the forums where we had a moderator keep us on schedule and those of us participating could stay on track. Having accountability like this made it possible for me to finish my first free eCookbook. Sometimes you just need some cheerleaders to keep you focused! I am in the process of creating my second eBook that I plan to sell, and having these bloggers root me on is very encouraging.
7) GAIN ACCESS TO HUGE GROUP BOARDS ON PINTEREST
I didn't know a thing about Pinterest until I started blogging. For food bloggers, Pinterest is a MUST for growing your traffic. Because it's basically a visual Google, people are looking for recipes everyday on Pinterest. One of the best ways to get tons and tons of pins for your content is to be a part of group boards. You pin your content to these boards and people who follow them will see them on their feed. My Pinterest following is still growing, but I pin to group boards with hundreds of thousands of followers. There are lots of Food Blogger Pro members with huge Pinterest followings and offer to have you pin to their boards. Often, they only allow FBP members to pin to their boards, so I wouldn't have the opportunity to share my recipes with the same amount of readers. Again, this translates to lots and lots of traffic for your blog. You see what I mean about collaborating and why it's so important?
8) LEARN SEO TIPS FROM TOP AUTHORITIES
I know I keep going back to the forums, but literally every important topic is covered, and often you are getting advice from top-notch professionals. There are members in the forums that are leaders in SEO that work with the best food bloggers in the country. They often pop in the forums to answer questions about search engine optimization, which is basically how you get search engines to find your blog. So, yeah, it's important. Bloggers with experience will often chime in on these topics too.
9) GET DISCOUNTS ON BLOGGING RESOURCES
Food Blogger Pro has some awesome discounts and deals for essential blogger resources like Pinterest scheduling apps, beautiful photography background boards, even blogging conferences! They are always adding new deals, so you never know what great tools you can get some nice discounts on.
10) LEARN HOW TO MONETIZE YOUR FOOD BLOG
This topic alone is a wide and lengthy subject. There are just so many ways to make money for your blog, but you really need guidance on the best strategies to get there. There is lots of information being shared in the forums for the best ad networks to work with, and great affiliate programs to sign up for. If you are having trouble getting your blog off the ground, the community is so supportive and can help keep you focused so that you can start seeing green!
WHEW, well that about covers it! I hope you have found some great information here about how to rock this food blog thang. If you have any questions about Food Blogger Pro, don't hesitate to comment below or send me an email. Remember, you can cancel at anytime, so will you only gain from this investment in your blogging future. Hurry though, enrollment ends June 2nd, so don't miss your opportunity to become the best food blogger you can be! Click on any of the graphics to sign up today.