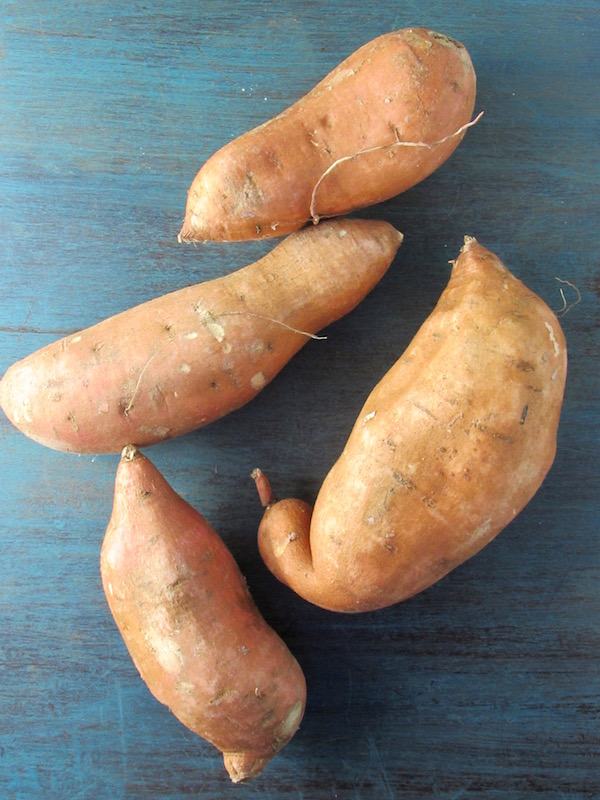 Sweet potatoes and I have been in an on-again/off-again relationship for years. Although we have been life-long friends, I have broken up with this beautiful root more times than I can remember. After one-too-many Thanksgivings where it came prancing in to the buffet spread topped with marshmallows, or camouflaged as a savory side item, when in fact, it was covered in a brown sugar crumble and belonged on the dessert table…I just couldn't eat it anymore. Somewhere along the way my mom restored my faith in the sweet potato when she slathered it with nothing but butter and salt….OK, maybe I really do love them!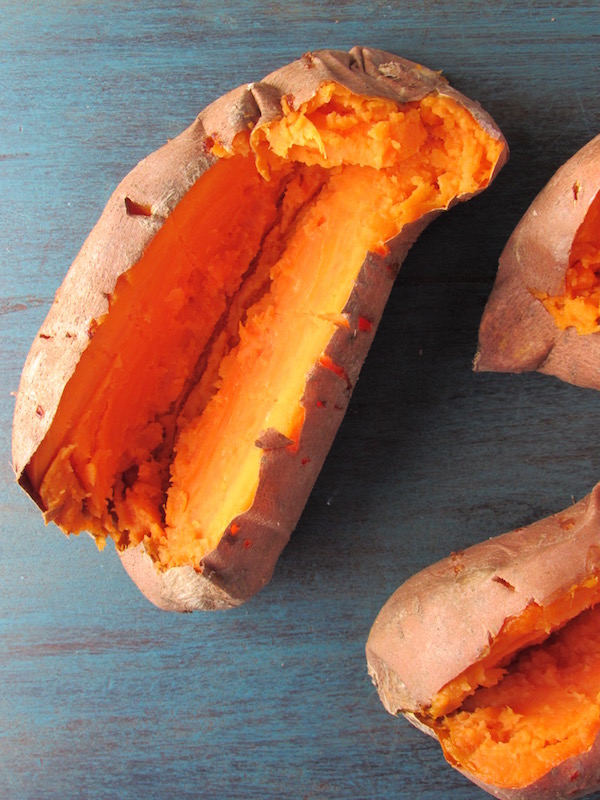 The other night, I was racking my brain for what to cook for dinner. I knew I wanted sweet potatoes, but wanted to do a little something different with them. My husband said he was craving a nice steak, so I thought, "Steak and spicy sweet potatoes!" I always have cans of chipotles in adobo on hand so it was an easy recipe to whip up on the spot.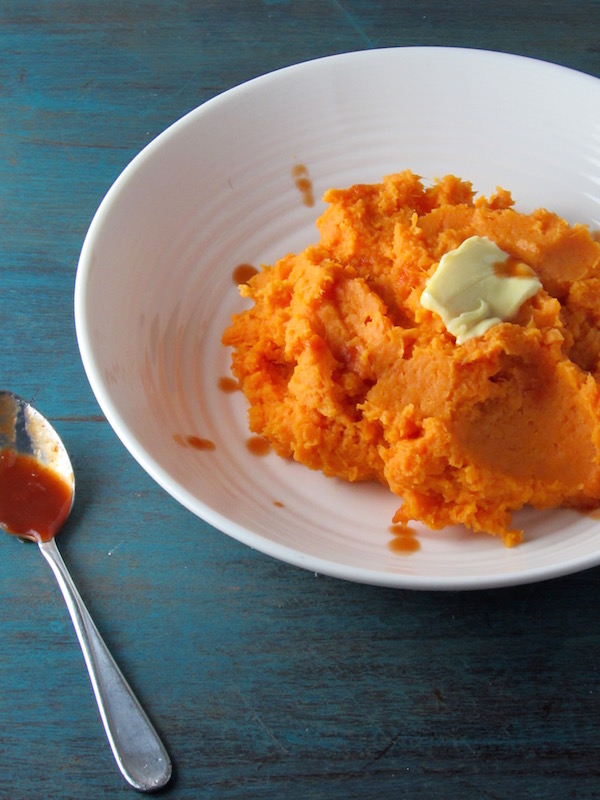 Sweet potatoes, butter, a little adobo sauce from the can of chipotles, and salt is all you need. Preheat your oven to 400 degrees and poke holes in the sweet potatoes with a fork to vent the steam. Place on a baking sheet and bake for 45 minutes to one hour, depending on the size. Scoop out the flesh into a bowl and add the butter, chipotle sauce, and salt…DONE!
You will have a whole can of chipotles leftover, but don't fret! Put the rest in the fridge in a container and make some chipotle chicken thighs from my recipe for Game Day Chipotle Chicken Nachos. The chipotles will last a week or two in the fridge since they are preserved in the sauce.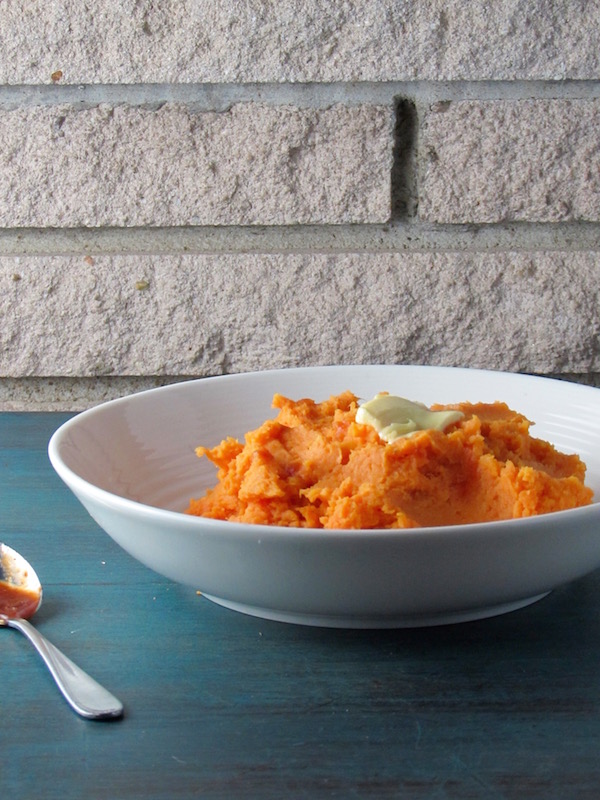 Dear sweet potato, be yourself. Although you are often confused for a dessert, you need not any added sugars or marshmallows… you are sweet enough.
Bon Appetit Ya'll,
Leslie O.
Print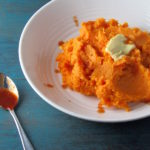 Chipotle Sweet Potatoes
Smoky chipotle sauce and butter balance with the natural sweetness of sweet potatoes for a savory and healthy side dish.
Total Time
1
hour
1
minute
Ingredients
4

sweet potatoes

2

Tbsp

. butter

2

Tbsp

. adobo sauce from a can of chipotles

salt to taste
Instructions
Preheat oven to 400 degrees.

Poke holes throughout the sweet potatoes to vent the steam.

Place sweet potatoes on a baking sheet and bake for 45 minutes to one hour, until fork tender.

Let cool for a few minutes then remove the skins and scoop out the flesh in a bowl.

Add butter, adobo sauce, and salt. Mash and mix together all the ingredients.

Serve!